1. Ugly Ducklings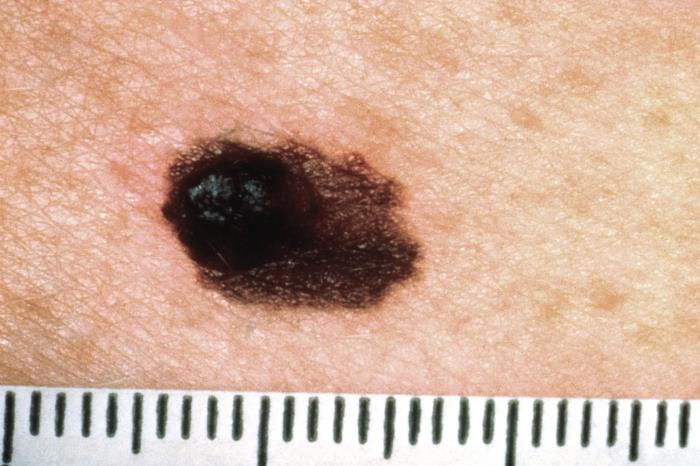 The ugly duckling isn't just a nursery rhyme character, but also a term experts use to define one standout symptom of skin cancer.
What is an "ugly duckling"?
An ugly duckling is, as the name implies, an odd patch of skin that does not look like other moles or freckles. In other words, it is a patch of skin that looks odd.
What type of cancer is it?
Like the ABCDE method, the "ugly duckling sign" can indicate melanoma.
Disclaimer: this article does not constitute or replace medical advice. If you have an emergency or a serious medical question, please contact a medical professional or call 911 immediately. To see our full medical disclaimer, visit our Terms of Use page.