6. Open, Unhealing Sores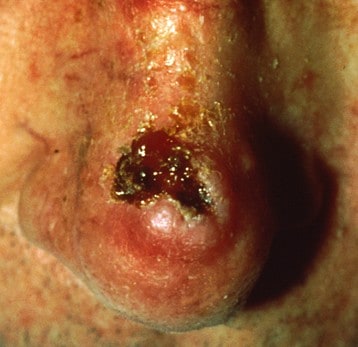 Everyone experiences bumps and bruises. When these injuries fail to heal properly, an underlying medical condition could be to blame.
What are these sores like?
When someone notices new, open sores that never seem to heal, heal incredibly slowly, or keep coming back, cancer could be to blame. Further, these sores may ooze and eventually crust over, giving them a crusty appearance.
What type of cancer is it?
These sores typically indicate SCC and BCC, both of which are non-melanoma cancers.