Give your face that much-needed pampering with a microneedling session! Please take a look at some microneedling before and after pictures and videos to help you get an idea of what the process looks like when you get it.
What Is Microneedling?
Microneedling is a cosmetic procedure that involves pricking the skin with tiny sterilized needles to puncture the skin and cause physical trauma. This trauma prompts the derma, a deeper layer of skin, to rebuild and produce more collagen and elastin, which heals the skin tissue and make it look smoother, firmer, and younger, which is why it's sometimes referred to as collagen induction therapy.
Microneedling is mostly used on the face to reduce the appearance of acne, acne scars, dark spots, wrinkles, and large pores. It's also used to solve the following problems: 
Alopecia
Skin pigmentation issues
Stretch marks
Reduced skin elasticity
Rosacea
Loose skin, such as after weight loss or liposuction
Sun damage
How The Microneedling Process Works
The procedure is minimally invasive, requiring little to no downtime, and is considered safe for people who are generally healthy without underlying conditions. It aims to start your body's healing process by sending collagen and elastin to heal the tiny injuries and help fill in and smooth out wrinkles.
Dermatologists, cosmetic/plastic surgeons, and aestheticians can do microneedling. Always check on the physician's experience, credentials, and reviews, and ensure that all equipment is sterilized. 
The procedure normally goes like this:
The physician will apply a numbing cream onto your face so you won't feel the needle pricks. 
Next, the physician doing the microneedling will use a pen-shaped or rolling tool with tiny needles to roll around the face. These needles make small cuts on your skin, which may cause a bit of bleeding. 
Once done, the physician usually spreads a healing cream or serum on your face. Some use topical vitamin C for this. 
The entire session usually takes 10-20 minutes, depending on the area's size. Most people need 4-6 treatments to see visible or optimal results.
Most people get microneedling on the face, but it can also be done on other parts of the body, such as the stomach or thighs, to rectify stretch marks and promote skin elasticity.
Price
A microneedling session may range from $200 to $800, depending on the treatment needed. If you only need a light session, you may pay as little as $150.
Since it's considered a cosmetic or aesthetic procedure, it's usually not covered by insurance plans. However, if a doctor deems the procedure medically necessary, you should check with your insurance provider before setting an appointment.
Microneedling Vs. Laser Therapy
Microneedling sessions are considerably more affordable than laser therapy and may work better for some people. Since laser treatments involve heat, it might negatively affect a person's skin's pigmentation, so people with darker skin tones may benefit better from microneedling to laser therapy.
Microneedling Before And After Pictures & Videos
See what these people have to say about their microneedling experiences.
Sheila (@sheilatequilaaa)
Tiktok user Sheila sought to get rid of her acne scars with microneedling. She describes the aftermath of the session as like getting a sunburn, but that minor sensation was no match for the results she got. 
Days following the session, her acne scars gradually began to fade. A week later, the scars have completely faded, and her face is now smooth and clearer than ever. "Beauty is pain," she adds.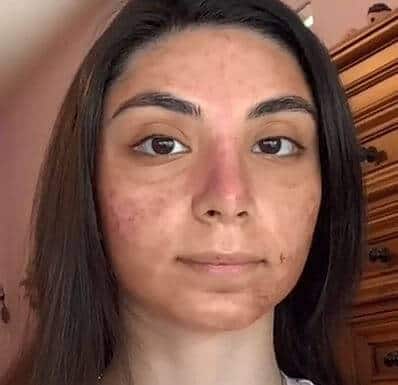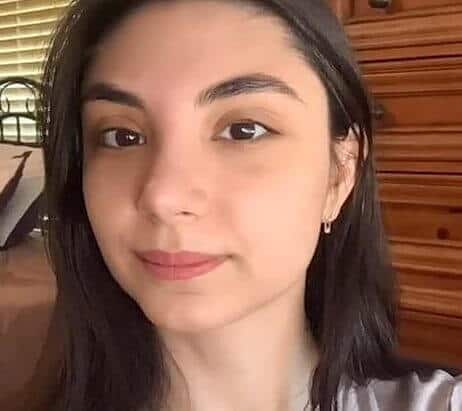 Kenny Bautista (@iamken.o)
Kenny's acne scars often got in the way of his self-confidence, so he decided that microneedling was the way to go. During the procedure, he didn't feel any pain during session, though his face was noticeably bloody. 
The light bleeding had been worth it since a week after the procedure; the scars had already become less apparent and visible. Another week later, the scars have reduced further, and Kenny's face has become smoother.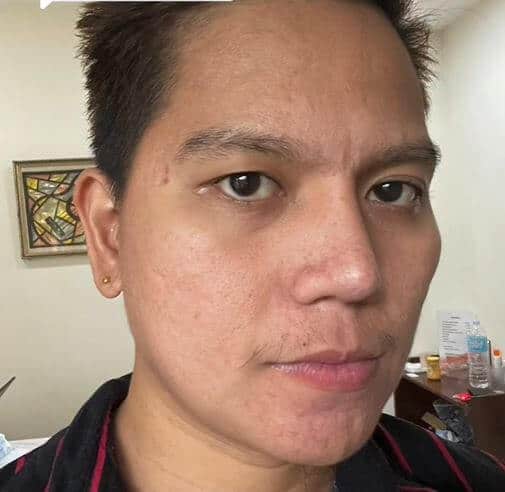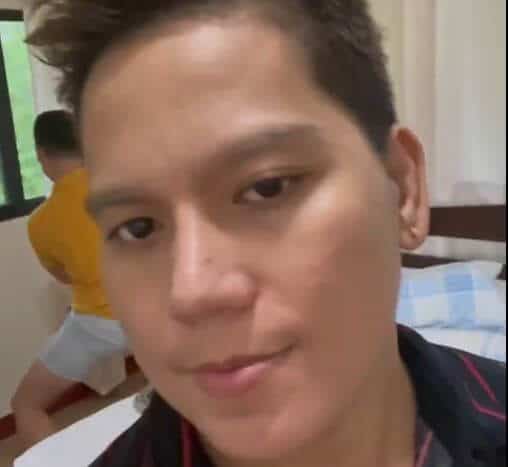 Jo Williams (@jawmss)
Jo's microneedling journey was not without its minor problems. Days after the procedure, she noticed her face becoming dry and crusty, causing it to scar and peel, so she applied SPF cream to moisturize it. 
However, by the 5th day, her skin started to normalize after a while. And days later, her skin had become noticeably clearer and smoother. The peeling and scarring had all been worth it!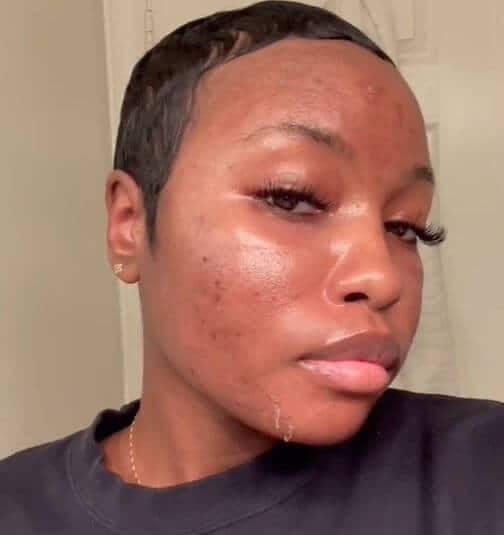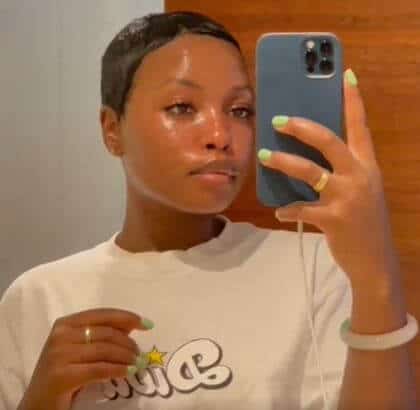 Nabi Yazaki (@nabiyazaki)
Nabiya from Minneapolis had a total of 6 microneedling sessions. In this video, she just had her 4th session. Here she experienced a slight burning sensation on her face and some minor peeling, which eventually went away after a few days, thanks to moisturizers and topical retinoids (She had to wait 3-4 days after the procedure before using them)
Nabiya says that microneedling helped significantly shrink her pores and give her smoother skin thanks to these sessions.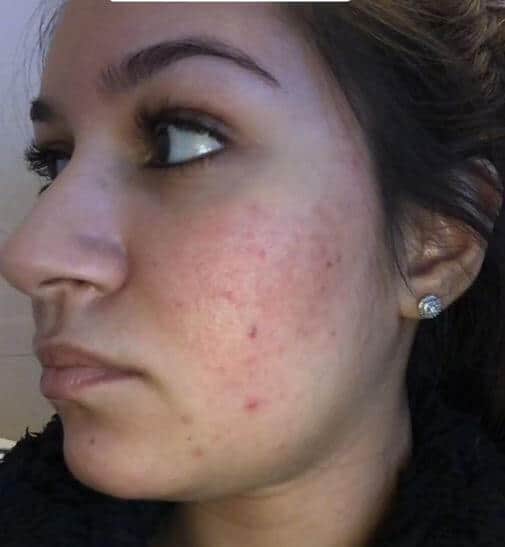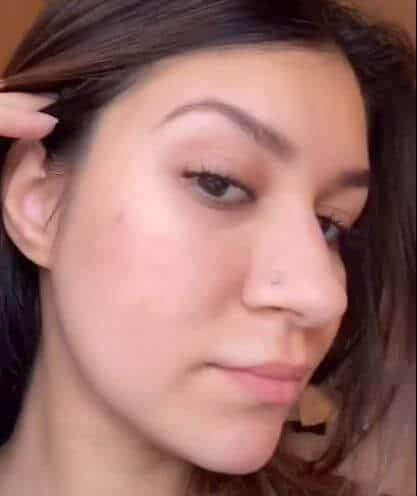 Side Effects
Most cosmetic procedures cause some minor side effects after the procedure, and microneedling is no exception. The more common side effects include:
Minor pain/burning sensation 
Peeling 
Scarring
Bruising
Others could react to the cream or serum on your skin after the session. Avoid using strong soaps, creams, and lotions that irritate the skin.
You can also get an infection if the tools used haven't been cleaned well. The wounds are also at risk of infection if not cleaned properly. It's important to stay away from places that could have lots of germs and bacteria, like swimming pools, lakes, rivers, and oceans. 
People with certain skin conditions, such as psoriasis or eczema, open wounds, or active acne, should avoid having microneedling sessions. 
Takeaway
Microneedling is generally a safe and effective procedure that can greatly improve the appearance of the skin. It helps reduce wrinkles, diminish acne and scarring, tighten loose skin, and rectify skin pigmentation problems.
If you're considering getting a microneedling procedure, consult an experienced dermatologist or doctor to help yield better results and avoid possible complications.