This pill that has the imprint AN 627 is white and round and has been identified as Tramadol Hydrochloride 50 mg.
Tramadol is a highly addictive, prescription-only, controlled substance (schedule IV) opioid. It is often sold under the brand names ConZip and Ultram.
Tramadol is used to treat moderate to severe pain. While it can treat both acute (short-term) or chronic (long-term) pain, it is most often prescribed for short-term pain, as the body can quickly develop tolerance, decreasing its efficacy. Although, when prescribed for long-term use, it will often be in the form of extended-release tablets. For more information on the dosage and administration of tramadol, visit our dosage page.
Tramadol is sometimes used with acetaminophen (Tylenol, paracetamol) for pain relief; this formula is often sold under the brand name Ultracet.
AN 627 (Tramadol Hydrochloride 50 mg) Images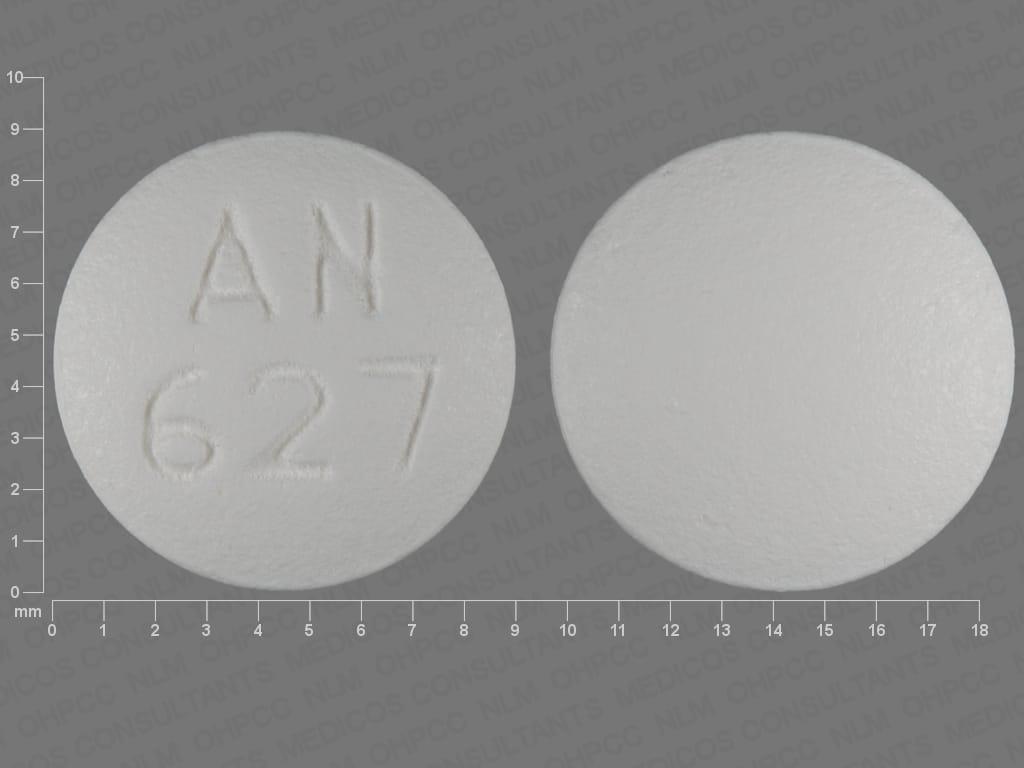 Full Details For AN 627 Pill
Drug: Tramadol
Imprint: AN 627
Strength: 50 mg
Color: White
Shape: Round
Size: 9mm
Availability: Prescription only
Pill Classification
National Drug Code (NDC): 65162-0627
Labeler/Supplier: Amneal Pharmaceuticals LLC
Package Labels For AN 627

More about Tramadol
Disclaimer: This article does not constitute or replace medical advice. If you have an emergency or a serious medical question, please contact a medical professional or call 911 immediately. To see our full medical disclaimer, visit our Terms of Use page.