Druggenius.com is reader-supported. We may earn a commission through products purchased using links on this page. Learn more about our editorial process here.
Protein powders are a great way to help ensure that your body gets the protein content to build bones, maintain and strengthen muscle mass, and promote muscle growth. If you've been looking for the ideal protein powder to go with your daily workout routine, let's take a deeper look at what Ritual Protein Powder offers.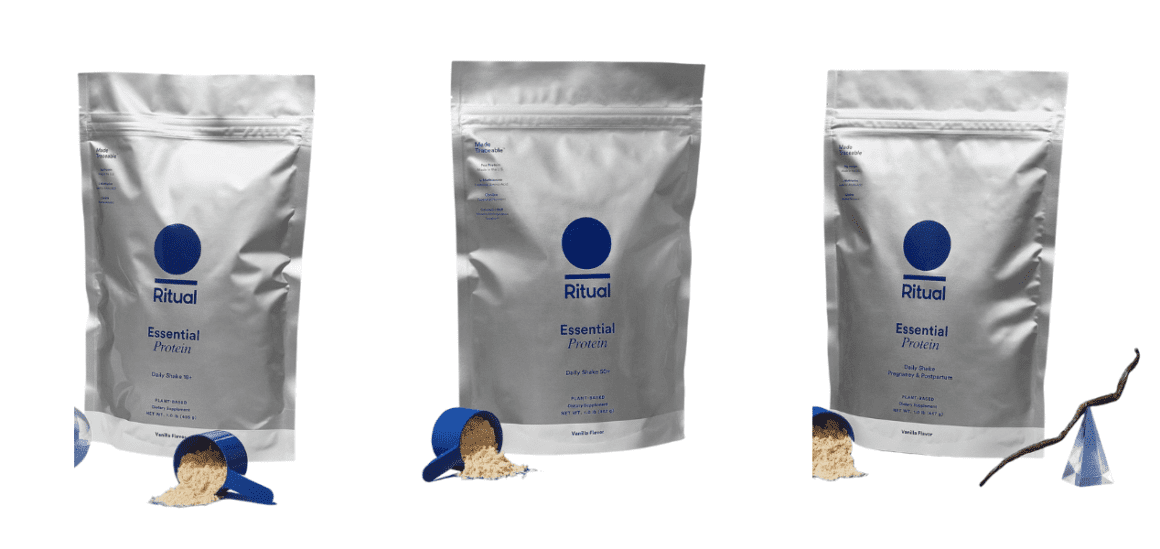 Why Is Protein Important For The Body?
Proteins are considered the building blocks of life since every cell in the human body contains them. They play many critical roles in the body, do most of the work in cells, and are required to structure, function, and regulate the body's tissues and organs.
They also serve the following benefits: 
Strengthening the bones –  Proteins play an important role in bone development, as it makes up roughly 50% of the volume of bone and about one-third of its mass, so it influences peak bone mass and it largely prevents osteoporosis. It gives bone its strength and flexibility.
Lowers your blood pressure – Recent study finds that an increased intake of protein, especially plant protein, can reduce the risk of high blood pressure and prevent cardiovascular disease.
Boosts metabolism and increases fat burning – Consuming a regular amount of protein has been proven to significantly boost one's metabolism, increase the number of calories burned, and eventually facilitate weight loss – 
Reduces appetite and hunger levels – Eating a high-protein meal can help reduce excessive food cravings and the desire for nighttime snacking on sugary, high-calorie foods.
Increases muscle mass and strength –  Taking adequate amounts of protein helps you maintain your muscle mass and promotes muscle growth when you do strength training. Increased protein intake contributes to greater strength and muscle mass gains when coupled with regular exercise.
Promotes healing/recovery – Protein and amino acids are essential for healing and repairing damaged tissue. They also help fight off infections, balance body fluids, and carry oxygen through the body. 
Facilitates good hair and nail growth – In addition to building healthy tissue, protein is essential for healthy skin and hair and nail growth. One study found that taking protein supplements reduced hair loss and boosted hair growth among people losing their hair.
Protein Powder Supplementation – Is It Effective?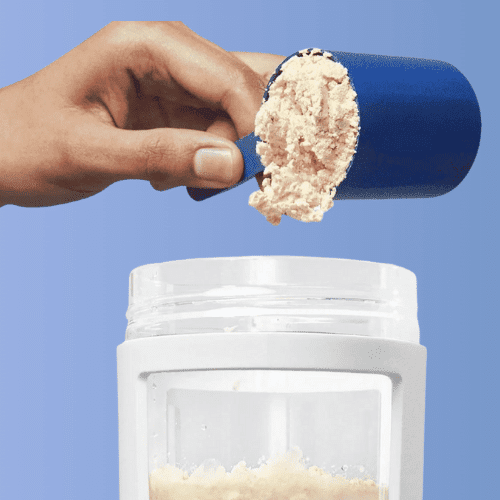 Protein powder is quite a popular form of protein supplementation used to help build muscle, fill in nutritional gaps, repair tissue, and even aid in weight loss. One study published in Frontiers in Nutrition in 2018 found that taking protein powder for many people, especially athletes, bodybuilders, fitness enthusiasts, older adults, vegetarians, and vegans who may not get enough protein from their diets.
However, the benefits of including protein powder in your diet go beyond physical gains. With the right protein supplement, you can also get important nutrients and vitamins you need to function well that you don't normally get from eating alone for various reasons.
The Brand Behind The Product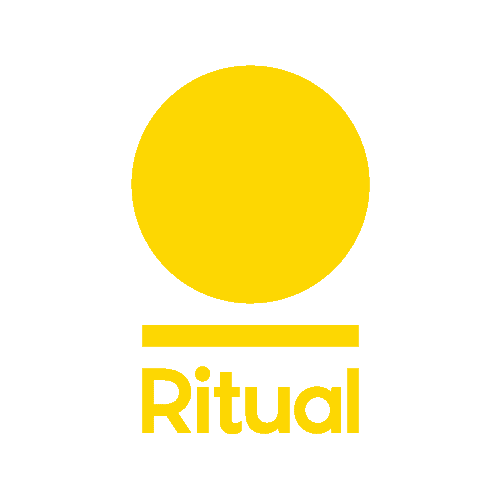 Ritual is a vitamin and supplement company that offers safe and clean products designed to help people meet their body's protein and nutrient needs. It was founded by Katerina Schneider after being dissatisfied with the quality and ingredients of prenatal vitamins she found during her pregnancy.
True to its principle of better ingredients equals better health. All Ritual products are made with the commitment to using only the healthiest and traceable ingredients possible to bring out only the best results. 
What Is Ritual Essential Protein Powder?
Ritual's Essential Protein Powder series is a plant-based protein supplement that helps individuals meet their protein needs to promote and maintain muscle gains, get strong bones,  and maximize their brain function. 
The series features three powder variants that meet a specific customer's age group and nutritional needs:
The Essential Protein Daily Shake 18+ is made for adults aged 18-49 to promote weight loss, help build lean muscle mass, and strengthen bone health.
Nutritional Information (Per 30g Serving)
Protein – 20g
Sugar – 0g
Choline – 150mg
Calcium – 120mg
Iron – 3mg
L-Methionine – 493mg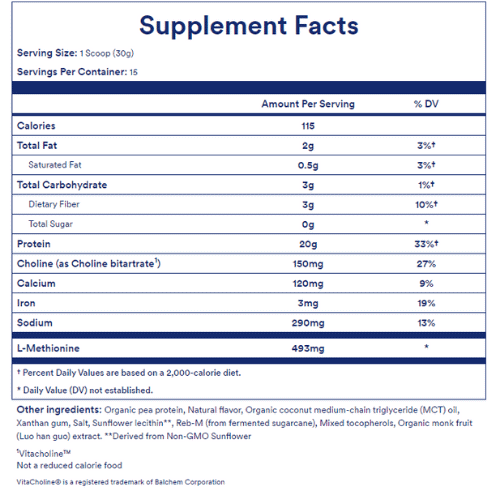 Protein Content
For their 18+ powder, Ritual contains 20g of protein per serving. When compared to leading brands in the protein powder industry, this is in line with the general standard amount. My Protein Impact Whey Isolate contains 22g per serving. GNC Optimum Nutrition Gold Standard contains 24g per scoop.
Ingredients
Choline – Choline helps keep the heart and blood vessels healthy, in part by helping to reduce blood pressure. It supports the nervous system, boosts liver function, and promotes muscle control. A study published in the American Journal of Clinical Nutrition linked healthy choline intake to improved cognitive function, especially memory, mood, and processing.
L-Methionine – An essential amino acid found in food that strengthens the bone and promotes brain health. It aids in breaking down fats by preventing their buildup in the arteries, aiding the digestive system, and eliminating heavy metals from the body to prevent liver damage.
Pea Protein – Sourced from yellow peas, it serves as Ritual protein powder's base, which helps stimulate muscle protein synthesis and build muscle mass. Yellow peas have more iron and magnesium than green peas and are rich in key vitamins (B1, B2, B3, B6) and trace minerals important to human health, such as calcium, folate, potassium, magnesium, and zinc. 
Vanilla – This ingredient gives Ritual protein its flavor. Each vanilla bean used is sourced in sustainable and ethical conditions from Madagascar.
Reb-M – A popular sugar substitute due to its sugar-like sweetness. It has zero calories and is considered safe, even for people who are pregnant or who have diabetes. It's because of this that Ritual ranked highly on our list of the best protein powders that don't contain artificial sweeteners.
Essential Protein Daily Shake for 50+ contains higher calcium levels to maintain bone density to help adults aged 50 and above develop and maintain lean muscle mass. 
Nutritional Information
Protein – 20g
Sugar – 0g
Choline – 200mg
Calcium – 370mg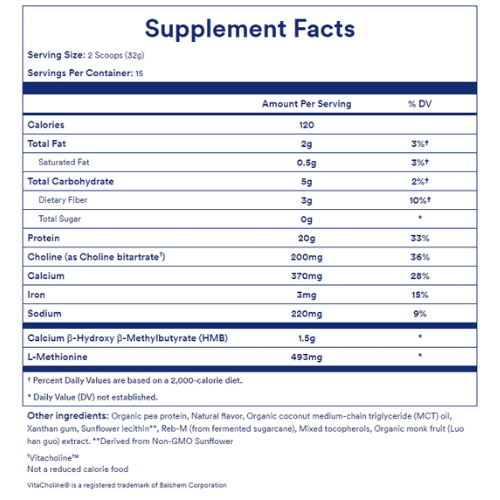 Other Ingredients
The 50+ variant contains the same ingredients as the previous one, but with the following included:
Calcium beta-hydroxy-beta-methyl-butyrate – A key nutritional supplement often used as a body-building supplement to help improve muscle strength by reducing protein breakdown and maintaining muscle mass. According to one study, it's also beneficial for bone health. 
As you may notice, the 50+ variant's choline content is also higher than the previous one (200 mg, compared to 150 mg). It supports the brain during aging and helps prevent changes in brain chemistry that result in cognitive decline and failure. The Institute of Food Technologists says that a high dietary choline intake results in better cognitive performance among elderly individuals.
The Essential Protein Daily Shake Pregnancy & Postpartum is designed for expectant mothers going through the pregnancy stages and postpartum women recovering and lactating. 
Nutritional Information
Protein – 20g
Sugar – 0g
Choline – 250mg
Calcium – 120mg
L-Methionine – 493mg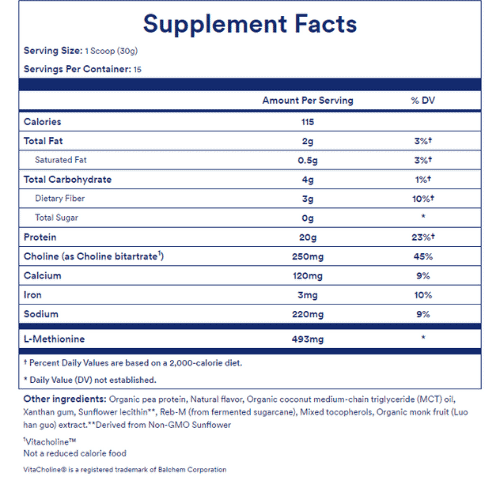 Other Ingredients
The Pregnancy & Postpartum variant contains the same ingredients as the Essential Protein Daily Shake 18+ but contains more choline than the rest (250 mg, as opposed to 150 and 200 mg)
Research published in the Journal of Pediatrics found that choline is crucial for pregnant women as it helps support the increased nutrient demands during pregnancy and lactation. It's also considered a critical, brain-building nutrient that helps the proper development of the baby's brain and the formation of neurotransmitters in the brain. Another study found choline to be beneficial in protecting against the development of congenital malformations of the central nervous system. 
On the other hand, the protein provides the building blocks for your baby's cells and helps the baby properly develop its skin, hair, fingernails, and muscles. Low intake of protein during maternity, according to one research, could lead to embryonic losses and intra-uterine growth restriction.
Serving Instructions
To take Ritual Protein Powder as a shake…
Start with 8-12 oz of any cold liquid
Add 1 serving of powder
Shake and stir well
For better results, use a shaker bottle or blender instead of stirring or shaking since the Ritual Protein powder can take a while to break down. 
You can also add this protein powder to your favorite foods to bump up their protein content. For example, you can add a scoop to your oatmeal, yogurt, baked goods, etc.
Product Cost
A single bag of Ritual Protein Powder costs $40. They currently offer a 30% off (-$15) if you buy Ritual Symbiotic+, a prebiotic, probiotic, and postbiotic supplement, with your Ritual Protein Powder purchase. 
Pros & Cons
We've laid out some of the things we've noted about this product to help you decide better.
Pros
Uses traceable, scientifically-backed nutrients (e.g., L-Methionine, choline)
Non-GMO
Third-party tested
100% vegan
100% gluten and soy-free
No artificial colorants and flavorings
Zero sugar
Great taste
Monthly delivery guaranteed
Free shipping for subscribers
Free, easy cancellation
Money-back guaranteed
Cons
The powder is quite difficult to stir, shake, or mix manually (You'll have to use a blender or mixer for it to blend well)
There's currently only one flavor option available.
Frequently Asked Questions
How often should I take Ritual Protein Powder?
Ritual recommends that you consume Essential Protein as part of your regular diet to help fill in any nutritional gaps you might have. You may consume a serving before (1-2 hours) or after your workout.
While it can be difficult for pregnant and breastfeeding women to consume protein, especially for those with morning sickness, appetite changes, and food aversions, taking Essential Pregnancy Protein regularly during pregnancy/postpartum stages can help both the mother and the baby get the sufficient nutrients they need.
How do you drink Ritual Protein?
Ritual Protein Powder is simple and easy to consume and incorporate into your daily nutrition routine. Here's how:
– Start with 8-12 oz of any cold liquid
– Add 1 serving of powder
– Shake well
You can also add the protein powder to your favorite foods to bump up their protein content. Most people usually add protein powder to their oatmeal, yogurt, or pancakes.
How many servings are in Ritual Protein Powder?
A bag of Ritual Protein Powder can make about 15 servings, with 1 scoop equivalent to 30 g (8-12 oz)
Is Ritual Protein Powder safe?
Yes. Ritual's formulas for all three variants make them safe and convenient for daily use. Its ingredients are scientifically-backed and were selected for optimal efficiency. Ritual also subjects the product to third-party testing to ensure its safety and quality.
Does Ritual undergo third-party testing?
Ritual Protein Powder undergoes third-party testing to help ensure that the products comply with regulations and guidelines for heavy metals, microbes, and major allergens and to help assure product quality, efficiency, and safety. Ritual also subjects the protein it uses for identity, purity, strength, and composition testing to ensure fidelity and veracity of the product label. 
To further solidify its claims, Ritual has partnered with Informed Sport to certify Ritual Protein to solidify its claims further. Being Informed Sport-certified means that Essential Protein meets the high-quality standards of international elite athletes by meticulous screening for over 250 banned substances and meets the strictest standards for quality control in manufacturing.
Does Ritual Protein contain allergens?
Essential Protein is formulated without major allergens (e.g., milk, eggs, fish, shellfish, tree nuts, peanuts, wheat, soybeans, etc.), sugar, stevia, or sugar alcohols, and artificial colors, flavors, or sweeteners.
Is Ritual Protein gluten-free?
Ritual Protein Powder is 100% gluten-free, being made without wheat, rye, or barley, so it's safe for consumption for people with Celiac disease.
Is Ritual Protein Powder vegan?
Yes, all Ritual Protein Powders are 100% vegan, using only 100% all-natural ingredients, so it suits well to all diet types.
Is Ritual Protein organic?
Ritual Protein is not organic because its novel formulation contains some ingredients not on the National List, like L-Methionine, to provide a complete amino acid profile. Ritual Protein is still a recommendable and efficient product that delivers optimal, visible results.
Takeaway
Protein is an essential macronutrient that helps build muscle, repair tissue, promote cell repair and regeneration, and strengthen bones. A lack of protein can make you lose muscle mass, cut down your strength, impede growth, and result in many health problems. 
Taking protein powders is a great way to supplement your body's protein needs, especially if eating alone doesn't suffice. Fortunately, protein supplements like Ritual Essential Protein Powder come with important nutrients like choline and L-methionine, which offer important health benefits that come in useful, not just for gaining/maintaining muscle mass but also for strengthening brain function and supporting fetal development (for pregnant women and their unborn)
With all of its ingredients and nutrients considered, we can say that Ritual Protein Powder is definitely worth the investment and can help you achieve your health and fitness goals. Paired with consistent effort and discipline, you'll see results.
Disclaimer: this article does not constitute or replace medical advice. If you have an emergency or a serious medical question, please contact a medical professional or call 911 immediately. To see our full medical disclaimer, visit our Terms of Use page.
Related Articles
Whey Protein Isolate vs Concentrate
Do You Need To Drink Protein Shakes On Rest Days?