Vitamin supplements are a hotly debated topic among health enthusiasts. On the one hand, they can help to prevent deficiencies by giving you a healthy dose of all the things your body needs.
On the other, they often contain a complete overload of vitamins and minerals, most of which will just pass through your body and give you expensive urine. 
There is no doubt that vitamin supplements can be taken to help fill in the gaps of a healthy diet.
However, if you are concerned about spending money on a load of extra stuff that your body won't absorb, then Ritual's vitamins might just be the thing for you.
Ritual is a company that aims to create vitamin supplements that focus on giving you all the things you require, nothing less, and nothing more.
Today we will be taking a look at whom this company is and breaking down their line of products to show you what they offer. 
Who Are Ritual?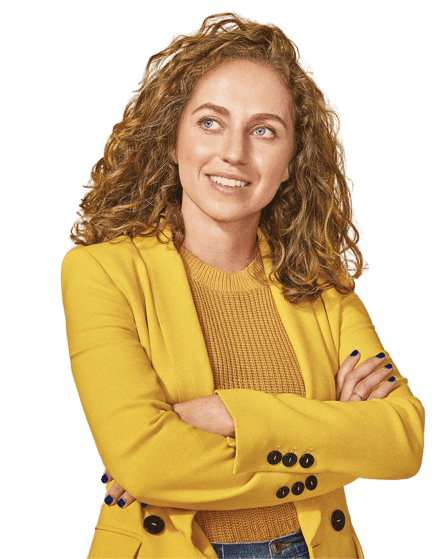 Katerina Schneider, was shocked at the amount of extraneous and unnecessary ingredients contained in her prenatal supplements.
Unable to find the right product for her, she decided to make her own. Her company aimed to create supplements that only contained the essential ingredients.
To achieve this goal, she gathered together an impressive team of scientific experts who worked with her to create Ritual vitamin supplements. 
How Ritual Chooses The Right Vitamin For You
Before you can purchase a supplement, Ritual will ask you to complete a short questionnaire. During this quiz they will ask simple questions about your age, gender and whether you are pregnant.
You will also be asked if you are interested in vegan protein powder, which is another product of the company sells.
Once the questionnaire is complete, you will be given a list of priority vitamins often found lacking in people of a similar age and gender. Ritual will then recommend the correct product from their Essential multi-vitamin line for you. 
What Do Ritual Vitamins Look And Taste Like? 
To represent the companies transparency about what goes into their products, Ritual packs all their supplements in see-through capsules. Each capsule is filled with small white balls which contain the various ingredients.
All of their tablets are mint flavored, although some people may encounter a slightly fishy aftertaste when consuming them.
If you have this problem, we found refrigerating the vitamins to eliminate this after-taste quite effectively. 
Do They Work? 
From personal experience, and from reading other reviews, many people can get tangible benefits from trying Ritual vitamins.
I took the Essential for men 18+ supplement and after a week of use, I definitely start to notice an improvement in concentration and overall focus. 
According to other sources, the women's range also has a marked effect on skin complexion. Many customers report their skin feeling softer and looking clearer after a regular routine of Ritual vitamins. Whether they work for you will largely come down to personal experience and how often you take supplements as part of your diet already. 
What Do Their Vitamins Contain? 
In this section, we will be looking at two of Rituals supplements, the Essential for men 18+ and the Essential for women prenatal vitamins. We'll offer a brief breakdown of the ingredients in each, and how these supplements target common deficiencies in their intended demographic. 
Essential Prenatal
This is one of the most popular products in Rituals line, and was one of the supplements that put this company on the map. It contains significantly more Iron, Magnesium, and vitamin D than the regular Essential for women supplement. This is to account for the fact that many women need more of these specific vitamins to meet the needs of their child as well as themselves. 
There are also three new additions including Iodine, Biotin, and Choline. Ritual has included all of these ingredients to address the specific needs of pregnant women. A lack of iodine, for instance, has been associated with many motor and cognitive deficiencies in newborn children. Choline on the other hand helps with fetal brain development. All the research seems to be solid and looking at the ingredients, this supplement has everything required for both mother and child with no extraneous, or unnecessary vitamins. 
Ingredients
Ingredients are shown as a % of the recommended daily dose. Some are included in excess to ensure they are sufficiently absorbed by the body and to account for the specific needs of the intended demographic. 
Biotin (857%) 
Vitamin D3 (333%) 
Vitamin B12 (286%) 
Folate (167%)
Iron (67%) 
Iodine (52%) 
Vitamin E (37%) 
Choline (10%) 
Magnesium (8%) 
Vitamin K2 (90 mcg- no recommended daily dose) 
Omega-3 DHA (350 mg- no recommended daily dose) 
Boron (0.7 mg- no recommended daily dose)  
Essential For Men 18+
This formula works to address the different nutritional needs for a young man compared to a similarly aged woman. It  makes a good contrast to the prenatal supplement for showing how Ritual really tailors their vitamins to their customers. For a start, there are larger quantities of Zinc and vitamin A, both of which are often found lacking in the diets of most men. 
Men also have a lower recommended daily dose of iron than women, and most of them get sufficient quantities from eating meat or green vegetables. As such, there is no iron at all included in this supplement. This shows that Ritual supplements are not just about bombing your system with excessive amounts of vitamins and minerals, so you can pee out the ones you don't need. Instead, they aim to actually compliment a healthy diet and fill in the important nutritional gaps that are hard to accommodate for with food. 
We included the Ritual Essential For Men in our best vitamin packs for men list.
Ingredients: 
Vitamin B12 (333%)
Vitamin D3 (250%)
Folate (50%)
Vitamin E (45%)
Zinc (22%)
Vitamin A (20%)
Magnesium (7%)
Vitamin K2 (90 mcg- no recommended daily dose)
Omega-3 DHA (330 mg- no recommended daily dose)
Boron (0.7 mg- no recommended daily dose)
Their Website
One of our favorite things about Ritual is their website, which is very informative and easy to navigate. Prices are displayed upfront, so you don't have to worry about any surprises on the cost of your supplements. Furthermore, each supplement page provides a detailed description of what is in the capsule and why Ritual has included it. They also have a range of helpful articles about nutritional health, so you can hear why they recommend certain vitamins over others
Overall, their website showcases their commitment to transparency and keeping their customer in the loop about what they are consuming. 
Other Products And Bundles
Ritual also make protein powders that are 100% vegan, as well as being gluten and GMO-free.
This product is made from American grown peas and boasts a complete amino acid profile with added choline for promoting brain development as well as muscle growth.
The 445g bags are a bit expensive compared to other protein powders, but you can get a reduced price by buying multiple bags at a time.
While this requires a larger upfront payment, you could potentially save money in the long run by choosing this option.
Their protein powders are just as tailored as their vitamins, with shakes for men and women who are 18-49 years old as well as ones for over 50s and pregnant women. 
Ritual offer a few bundles to help their customers save on money, such as their Duo bundles. With these packages, you get the correct bottle of ritual vitamins for your age and sex, as well as the respective bag of protein powder to match.
They also have multi-vitamin bundles, which include 2 larger bottles of vitamins for you and another person to share. These offers are pretty decent and could help you save a pretty penny when buying Ritual supplements.
How Does Ritual Compare To Other Vitamin Suppliers?
Ritual vitamins cost a bit more than some other brands such as Care/Of, which also focus on providing better vitamins with more transparency about what goes into them.
They also don't offer many extras like the probiotic sachets offered by Care/Of or Persona vitamins. Persona in particular takes the customization process very seriously, with a more extensive quiz that asks about diet and current medical prescriptions. 
That said, these other companies have far less stringent testing. Yes, all Persona and Care/Of products are tested by scientific teams who work for their respective companies, but they do not undergo testing by a third party.
While Ritual's vitamin supplements are not FDA approved, their prenatal range was recently certified by the United States Pharmacopeia (USP). This means that Ritual is definitely the more trustworthy company.
Since they offer protein powders as well, you get a more comprehensive service from Ritual than you would from other, similar companies. 
Overview 
Overall, Ritual is a trustworthy and transparent company that offers a premium product.
Their supplements take a different approach from many other brands and provide you with exactly what you require, rather than just throwing in a little of everything and letting you pee out the rest.
Yes, their products are a bit more expensive than some of their competitors, but you are paying for a premium service that is tailored to you.
Their supplements are third-party tested, so you know that you can trust them, and you could even save money in the long run by choosing one of their available bundles.
So why not add these vitamins to your morning ritual and see just what they can do to improve your health. 
Pros: 
⬆️ Tailored supplements that with everything you need and nothing more. 
⬆️ Third party tested and UCP certified
⬆️ Informative website that tells you exactly what is contained in every capsule. 
⬆️ They also offer vegan protein powders. 
⬆️ Great bundle options for saving money. 
Cons: 
⬇️ Pricier than Persona or Care/Of vitamins. 
⬇️ Only available in mint flavor. 
Related Articles