Druggenius.com is reader-supported. We may earn a commission through products purchased using links on this page. Learn more about our editorial process here.
Comprehensive joint pain relief supplements like Instaflex do so much to help relieve joint-related problems and restore optimal mobility. But what's the truth behind Instaflex? Do its ingredients work as advertised?
This article will break down the facts and sift through positive and negative Instaflex reviews to help you make an informed judgment about this product.
What Is Instaflex?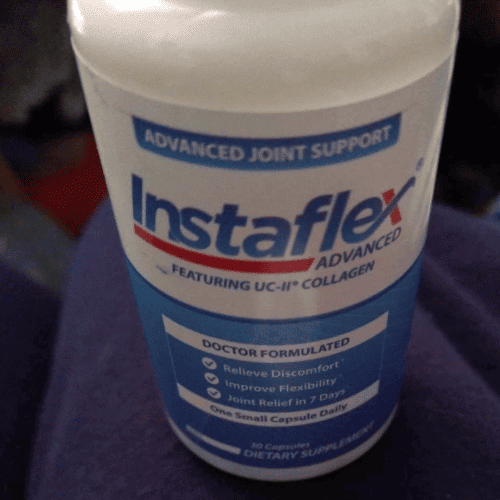 Brand Overview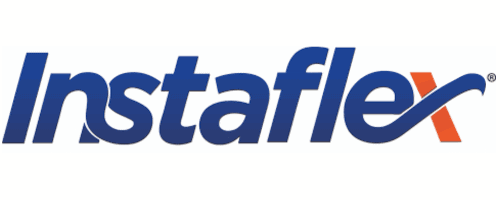 Instaflex Advanced is a joint health supplement that aims to relieve the source of joint discomfort and provides fast, lasting relief starting in 1 week, providing continuous relief with consistent daily use.
Dr. David L. Katz, an expert in nutrition, disease prevention, and integrative wellness, developed Instaflex with a carefully curated selection of the most cutting-edge ingredients in the exact amounts used in clinical studies.
Key Ingredients of Instaflex Advanced
Instaflex Advanced's formula prides itself on exclusively using ingredients backed by substantial clinical evidence to benefit joint health. 
UC-II Collagen – A patented, clinically studied form of undenatured type II collagen, the main structural protein found in healthy cartilage, bone, and other types of connective tissues in animals and humans. UC-II is clinically shown to be 2X more effective than glucosamine in strengthening the cartilage and maintaining its elasticity, enabling joint support.
AprèsFlex – A patented, trademarked, and clinically validated plant extract derived from Boswellia serrata gum resin. Backed by numerous clinical studies, it may help reduce inflammatory compounds in the body that trigger joint discomfort. In clinical trials, those who took AprèsFlex experienced significant joint relief in just 1 week, improving results after continued daily use.
Turmeric extract – Turmeric's anti-inflammatory and antioxidant properties have been shown to benefit joint health.  While other products may use synthetic turmeric extracts and generic powders, Instaflex Advanced uses pure, premium-quality turmeric derived from the rhizome part of the plant, containing 95% curcuminoids. It's sustainably sourced from the Maharashtra region in India, an area well known for having the best climate and soil conditions for turmeric cultivation.
Resveratrol – Resveratrol is a powerful antioxidant sourced from wild-crafted Japanese knotweed. Clinical research shows that it protects the body from oxidative stress, supports a healthy inflammatory response, and promotes cardiovascular health and healthy blood flow.
BioPerine Black Pepper extract – A regulated black pepper extract (95% piperine) mainly known for increasing bioavailability, helping the body absorb more nutrients from food sources and supplements. It also has strong antioxidant, anticancer, anti-inflammatory, antihypertensive, hepatoprotective, and neuroprotective properties.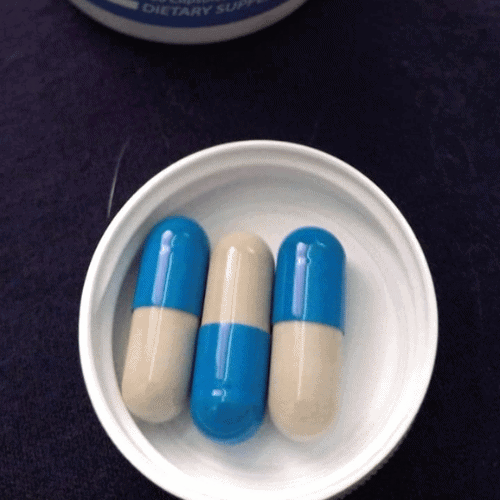 The brand steers clear of glucosamine and chondroitin, whose alleged benefits are still being debated by experts and scientific studies. It also does so to better cater to those with shellfish allergies or who didn't experience any benefits from it. 
The product is also free from allergens like gluten, soy, dairy, GMOs, fillers, and proprietary blends to ensure maximum efficiency and safety.
Scientific Scrutiny: Does Instaflex Deliver?
Overview of Available Studies – Comparing Benefits Claimed vs. Real Outcomes
Ingredient Quality 
Many studies attest to the power of UC-II collagen in improving joint mobility, flexibility, and comfort by preventing the immune system from attacking and damaging the articular cartilage. One particular study also notes its ability to prolong the period of pain-free strenuous exertion and alleviate the joint pain that occasionally arises from such activities.
Studies also prove that both curcumin and resveratrol contain strong antioxidant and anti-inflammatory properties that promote better digestion, muscle & joint health, eye health, mood, and cognitive functions. 
Outcomes
A group of researchers conducted an 8-week randomized community trial involving middle-aged and older adults suffering from joint pain and found that Instaflex effectively relieved joint pain, particularly in the knees, and helped increase flexibility and mobility, indicating a relatively rapid response by the fourth week of the study. 
Potential Side Effects and Concerns
Generally speaking, Instaflex Advanced is a safe joint health supplement whose ingredients have little incidence of adverse effects. However, a few instances of the following side effects have been reported:
Headaches
Nausea
Vomiting
Constipation
Itching
Flatulence (Constant farting) 
Indigestion
Pain in the extremities (arms and legs)
User Reviews: What Are People Saying About Instaflex?
The reviews were taken from Instaflex Advanced's Amazon product page.
Positive Feedback
Here are some positive reviews Instaflex Advanced received:
Instaflex helped this customer regain his knee mobility:
"I am truly amazed at how this med helps restore some of my flexibility from the start of taking it. It was difficult for me to raise my right leg up to bend my knee to put my pants on or any time I needed to bend my right knee, and with Instaflex I could obtain more flex in my knee than I have been able to for a very long time. I can't say that they help much with the pain since I get knee injections for pain every 3 months so it's difficult to know." – Gary Louie
Despite being hesitant at first, this person finally found the relief she was looking for in Instaflex:
"My knees have been terrible and I was hesitant to try a supplement after having injections but I want to avoid any knee replacements. Since Instaflex was offering a free sample, I thought I don't have anything to lose. I can't thank you enough for this product. I feel like I have new knees! It took about 10 days or so and I noticed a difference. I've been taking it every day since and I can walk much easier, don't have the achiness I used to have, etc. It's unbelievable. I don't know if I will have to have any replacements eventually but by taking this product, I can put that thought on the back burner. This is the only non-prescription item I have tried that really works." – Janice
This user suffered from severe knee pain for a long time and has experienced noticeable changes with Instaflex:
"I was desperate because my knee was so painful. I am 58 and overweight by 100 lbs, have been very active except when my knee was acting up. I had trouble walking, sitting and laying down because my knee was straight. I still walked. It was hard and painful but I refused to let myself atrophy. I (reluctantly, due to varying reviews) started taking instaflex advanced around the 3rd week of July and today is the last day in August. I really didn't think it would work, but it does. It took away pain slowly over time and this week I have none. I'm back to walking and jogging a bit. Can't thank the makers enough. I have my life back and can actually visualize myself achieving my fitness goals." – Anonymous Kindle customer
The supplement has received a 4.1-star rating on its product page. While a large number of the reviews attest to experiencing improvements in their joint function in just a few days, others, however, took longer to see some noticeable changes but were nevertheless satisfied with the results.
Critical Reviews
"Because of joint pain, I so wanted this supplement to work for me. I looked at all of the ingredients and they seem like they would address my pain levels however after taking a capsule a day for 3 days, I noticed more trips to the bathroom and discovered that the Biopene (pepper) was irritating my bladder. Unfortunately, I am not able to take them anymore. Sad face. I hope they work for others. Good news though, I did notice a decrease in my stiffness on the second day." – Anonymous
"I started having pain and stiffness in my left knee about three weeks ago. I heard about this product on TV and I decided to try it. Other supplements that I have tried usually show some results in a few days, but I've used this one for two weeks and have not seen any benefits. My knee seems to be getting worse. It's like I am not taking anything for it even though I am." – Wali A. El-amin
"I purchased this product with hopes that it would help my rheumatoid arthritis. I am glad I only bought a 14 day trial amount as it was expensive. It did nothing to help my pain and I would not recommend this product!!" – Robert
The critical reviews showed a recurring theme – all users took the supplements as prescribed and still did not experience any results, which could stem from the person's response to the supplement or their lifestyle habits during the supplementation period. Another recurring theme was that most of them expressed regret about the product's high price point not matching the supplement's supposed quality. 
Alternatives to Instaflex
Other Trusted Joint Supplements
One of the major deterrents for potential Instaflex Advanced customers is its price. At $63.69 per bottle, it's one of the more expensive supplements sold in the market. If you're on a tight budget, here are some more affordable recommendations that are just as efficient:
Physio Flex Pro uses select naturally occurring compounds like bromelain, chondroitin, and selenium citrate, which help restore movement, repair connective tissues, and keep the joints flexible and lubricated. Other ingredients like glucosamine, ginger, turmeric, and methylsulfonylmethane have antioxidant and anti-inflammatory effects that strengthen bone and joint health.
This product topped our list of the best joint supplements for several niches.
Turmericx39 – Vitaliv
Vitaliv's Turmericx39 stops inflammation right in its tracks by restoring joint mobility and flexibility and promoting strong, healthy cartilage formation, using the health benefits of Curcugen®, a clinically studied, highly-concentrated whole turmeric extract that's 52.5 times more bioavailable than other concentrates, offering maximum joint and inflammation relief.
MoveMD Joint Support – 1MD Nutrition
MoveMD Comprehensive Joint Support restores normalcy and flexibility of joint motion using two patented ingredients – AprèsFlex® and Zanthin® Natural Astaxanthin, which relieve joint pain and reduce oxidative stress in the body to reduce pressure on the joints and instances of inflammation. 
MoveWell Plus – Live Conscious
Live Conscious' MoveWell Plus aims to lessen oxidative problems and improve joint health through Zanthin® Natural Astaxanthin, ethically sourced omega-3s fatty acids (sourced from krill oil), and hyaluronic acid – both potent and highly bioavailable ingredients that combat oxidative stress, maximize mobility and improve overall joint and bone health. 
Natural Approaches to Joint Health
Eating A Healthy Diet
Diet plays a heavy role in joint function. Opting for foods like oily fish like salmon or sardines, poultry, legumes, nuts, dairy, garlic, and dark leafy greens can help fight joint inflammation and benefit cartilage repair and protection. 
On the other hand, highly processed foods, which usually contain excess fats, sugars, grains, and other carbohydrates, can spike pro-inflammatory substances and result in weight gain, putting pressure and tension on the joints.
Doing Exercises
Doing low-impact exercises like cardio (brisk walking, cycling, swimming, etc.), isometric, and stretching exercises can help maintain strength and improve range of motion. Leg workouts like squats and lunges increase muscular strength and decrease pressure and stiffness from the knees while bending.
Acupuncture
Doctors often recommend acupuncture as a complementary post-treatment therapy for knee joint pain to provide additional pain relief. Though it may vary individually, patients may have to undergo up to eight sessions to yield positive results.
Making Lifestyle Changes
Smoking and excessive alcohol drinking causes oxidant stress and cartilage degradation, contributing to joint pain. Ultimately, gradually cutting such habits would be better to improve overall health. 
FAQ Section
Is Instaflex suitable for everyone?
Yes. Instaflex Advanced is generally safe with little incidence of side effects. 
How does Instaflex compare to other joint supplements?
Instaflex prides itself in exclusively using safe and scientifically backed ingredients rich in anti-inflammatory properties that benefit joint health. It avoids ingredients like glucosamine and chondroitin, whose effects are still largely debated and require further study. 
Are there any known interactions of Instaflex with medications?
Some of its ingredients, like boswellia serrata, may interact with lipid-lowering drugs, blood-thinning medications, glucosamine, chondroitin, anti-proliferative agents, and asthma medications. Turmeric/curcumin is also known to interact with anticoagulants, anti-diabetes, anti-tumor, and anti-cancer medications, and estrogen.
Can I take multiple joint supplements together?
Taking multiple supplements, in general, isn't advised or recommended. It can reduce absorption and result in adverse interactions and other side effects, harming your health.
Conclusion
Considering the solid evidence supporting the effectiveness of Instaflex Advanced for managing joint pain, we can conclude that it lives up to its hype and reputation. Despite its hefty price tag, it's still a supplement worth trying. 
If you're considering Instaflex or any other supplements, don't forget to consult your healthcare provider first to help you assess your condition and weigh down options that better suit your health needs.
Disclaimer: this article does not constitute or replace medical advice. If you have an emergency or a serious medical question, please contact a medical professional or call 911 immediately. To see our full medical disclaimer, visit our Terms of Use page.