Gua sha is an ancient body and face scraping technique that offers many promising health benefits. To help you get started, check out these gua sha before and after pictures and videos to see what's in store for you.
How Does Gua Sha Work?
Gua sha is a healing method used in Traditional Chinese Medicine (TCM). It's mainly used to relieve blood stagnation which blocks the body's qi (pronounced as "chee") or energy, and promotes better blood circulation, making it a popular treatment for chronic bodily pains. In recent years, gua sha has also been used to improve the skin, particularly on the face. 
Gua sha offers the following important health benefits:
Detoxifies the body – Gua sha relaxes the surrounding muscles to draw out the toxins from deep within the muscles to flush them out from the system. 
Promotes hair and nail growth – As gua sha promotes blood circulation all over the body, the blood flow to the scalp will be better, supporting healthy hair and nail growth.
Relaxes tight muscles – Gua sha works well for musculoskeletal problems such as tightness in the shoulders, legs, and back. At the same time, it can ease tension and relieve headaches, neck pains, or swelling.
Improve the skin – Gua sha treatments also work well for the skin. It lightens complexion, decreases inflammation, lessens puffiness, increases collagen production, and even sculpts facial muscles.
Prevents breast engorgement  – This condition affects many breastfeeding mothers. One study discovered that women who had gua sha on them experienced less engorgement and discomfort.
Traditionally, this therapy involves a trained professional using a smooth-edged scraping tool to rub the skin in long, downward strokes. Though, you can also do the treatment on your own at home. Afterward, you may notice some small, red, speckled dots appearing under the skin, called "petechiae," once you've done the treatment, but these shouldn't be a cause of worry. 
Tool Material & Shape 
Choosing the right material and shape for your gua sha scraping tool depends on your goal. The scraping tool is usually made of a mineral, crystal, or a specific gemstone, and each material has distinct benefits.
Gua Sha Before And After Pictures & Videos
Liz (@koreanmoonrabbit)
Tiktok user Liz showed us her results after using gua sha treatments once daily for a month. As we can see, the effects of the treatment appeared subtly as the weeks passed, with her face looking brighter and more contoured than before.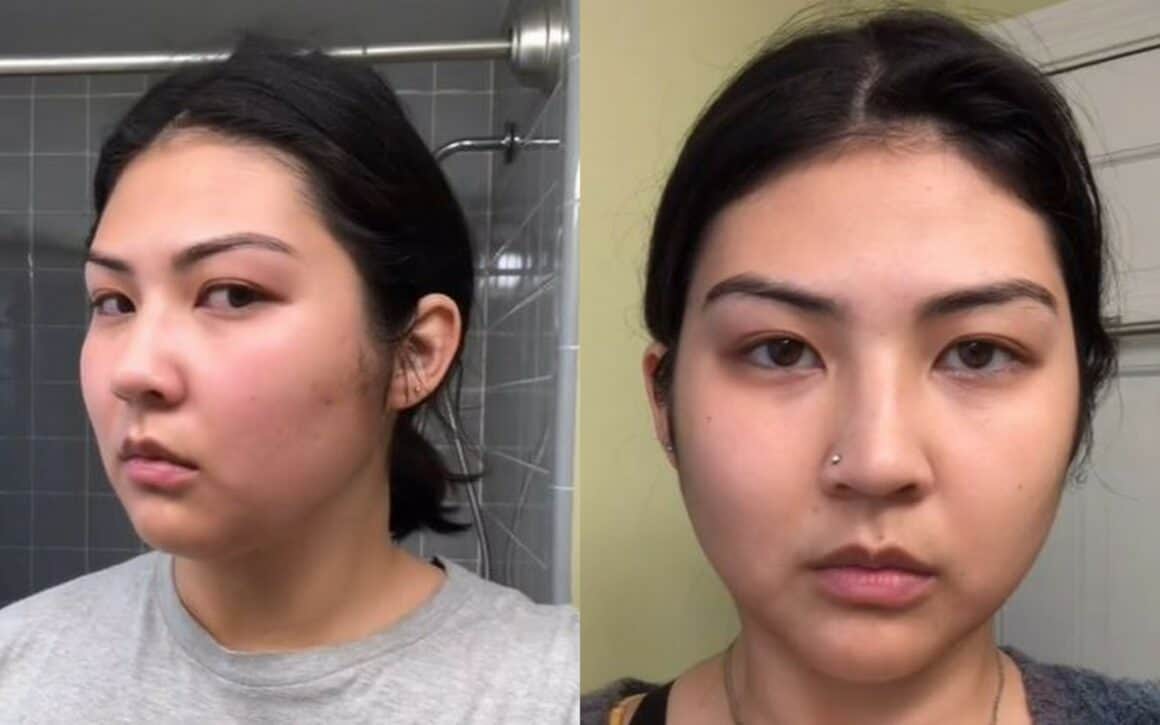 Hwayne Yeji (@hw4yne)
Young Hwayne had always felt a bit insecure about her chubby, baby-like cheeks, so she decided to give gua sha a try. She used both resin and marble gua sha tools alternatively and applied moisturizer before working the tool around her face. 
After a month of daily usage, her face appears much slimmer and more defined.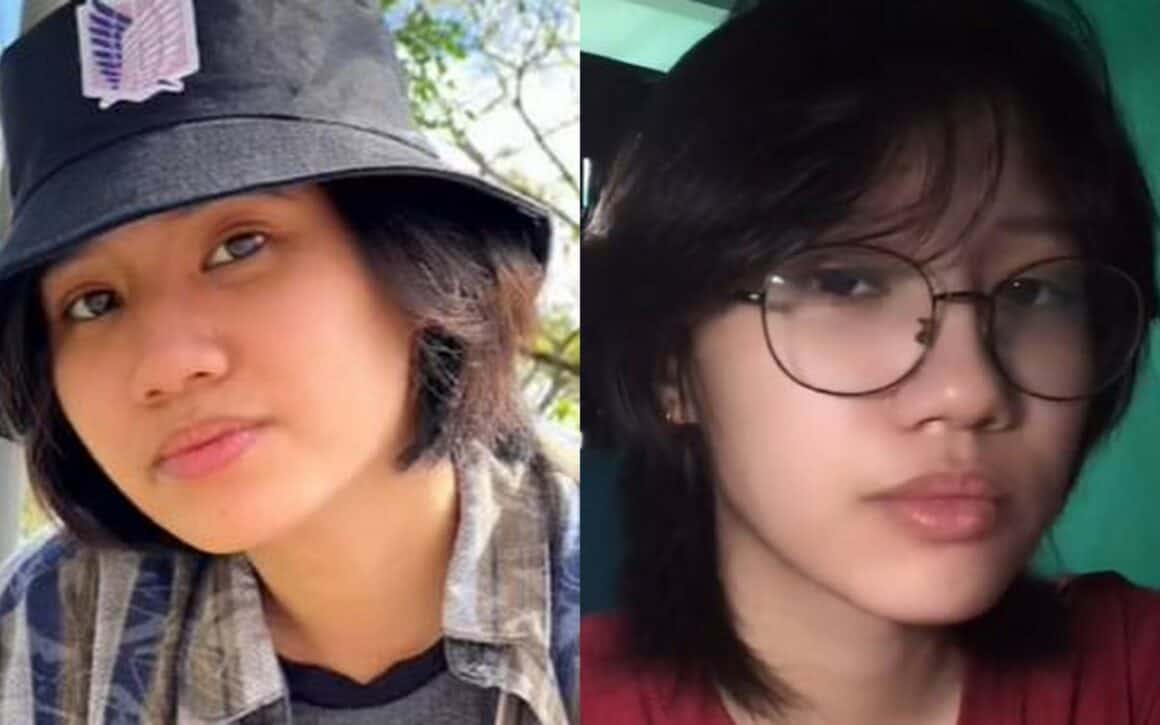 Irish (@iriissshhh)
A well-defined jawline is always sought after, and Irish used gua sha to achieve one for herself. She also used sunflower oil, known for its highly moisturizing and skin-lightening properties.
After months of consistent nightly gua sha treatments, her face became less puffy and her jawline more apparent.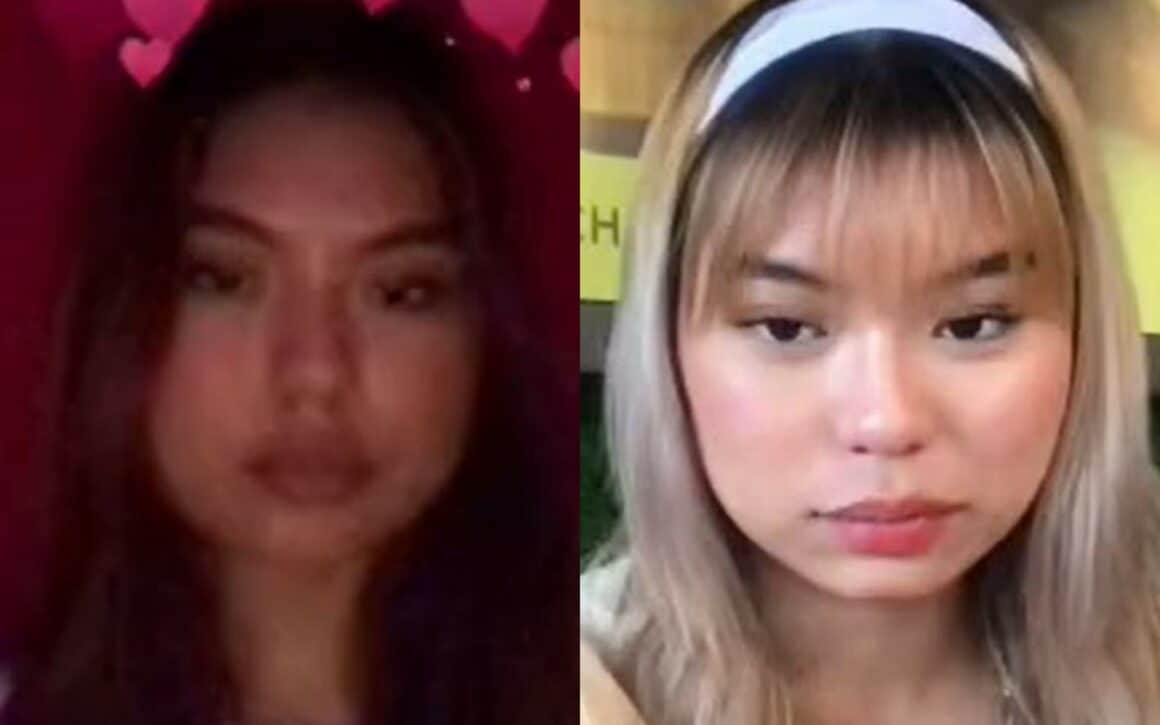 Grace Darienzo (@gracedarienzo)
While she was never chubby-looking, Grace had a poorly-defined jawline, which was apparent in some selfies she took. After months of consistently using gua sha twice a day, Grace's jawline now appears more chiseled, so much so that people ask her if she's had some work done. 
She says that her daily gua sha routines made a huge difference, and her recent photos are definite proof of this.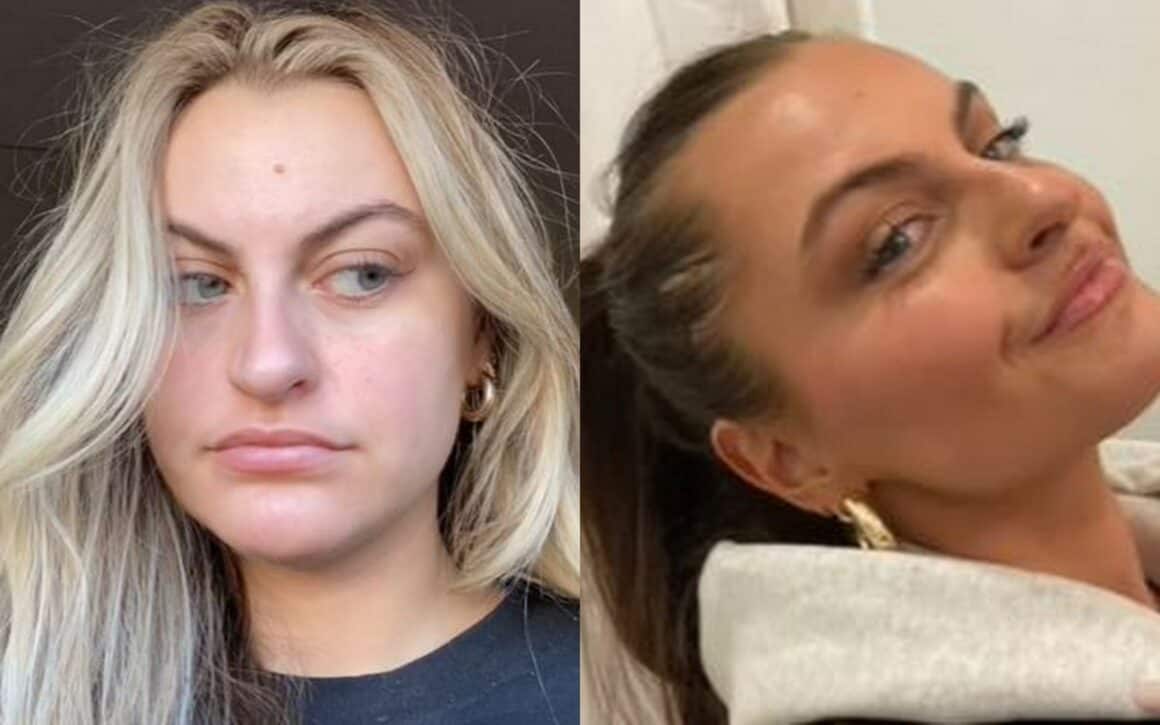 Leila Dean (@leilaadeann)
Initially, Leila thought gua sha was a bunch of nonsense, but curiosity took the best of her, and she decided to give it a shot.  
After using it daily for 6 weeks, her face became slimmer, her cheekbones appeared higher, and her jawline looked more chiseled.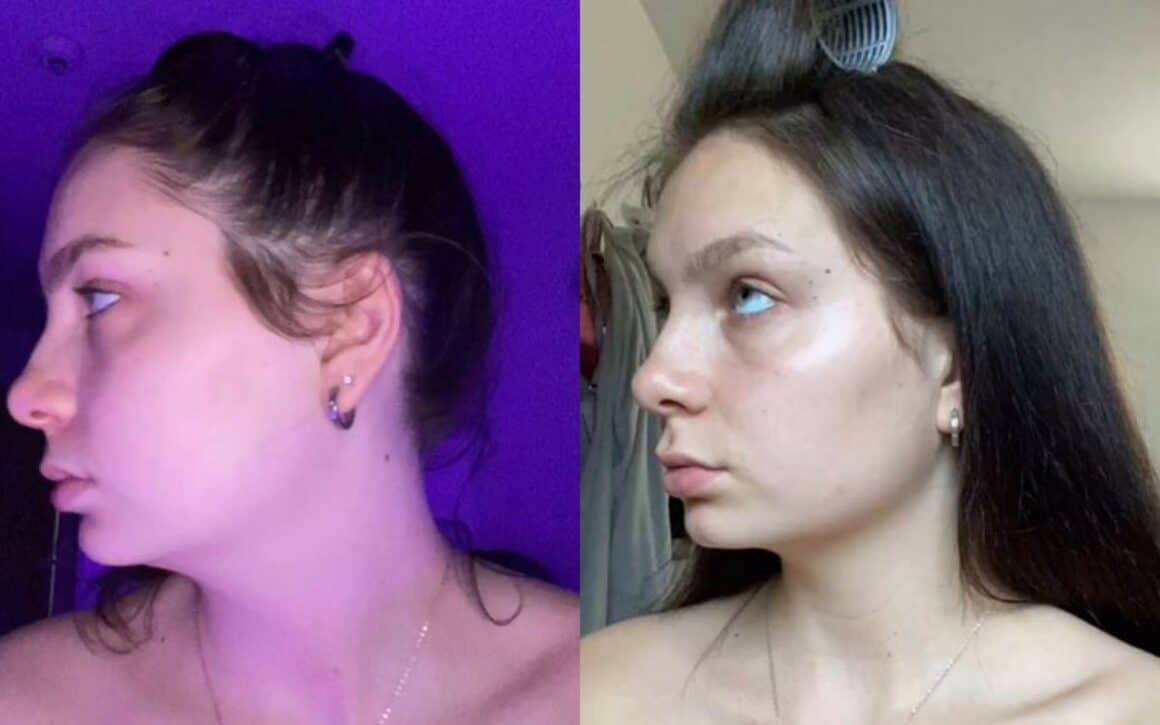 If you're still mulling over whether to get one, this is your sign to give it a try! 
Reminders
Before you do the treatment on your own, here are some things you should remember:
Always use the curved side of the Gua Sha tool, and hold it to a 30 to 45-degree angle to the area you wish to target. 
Use gentle and firm pressure, and move slowly with an upward-lifting motion. Use a mindful pace for your strokes. But if you're experienced with the tool, you can adjust the pressure according to your liking.
If you're new to using gua sha tools, avoid using sharp edges as much as possible.
➡️ Chemical Peel Before And After Pictures
➡️ Tretinoin Before And After Pictures
➡️ Kybella Before And After Photos
Post Gua Sha Aftercare Reminders
After the treatment, clean your gua sha tool well after every use to prevent locking in dirt and bacteria. You can wipe it with a soft towel or soak it in lukewarm water for a thorough cleanse and then store it safely. Others store their gua sha tools inside their freezers for an extra cooling effect to depuff the eyes in their next use.
You should also drink moderate water and rest for at least an hour. Avoid taking a cold shower 2 hours after the treatment to prevent wind from entering the body through the dilated pores.
Suppose you have any redness after the massage; you could use a mist like pure rose water or aloe water to calm it down. These facial mists can enhance the absorption of facial oil applied earlier.
Takeaway
Gua sha is a timeless healing ritual whose popularity continues to endure because of its promising health benefits, especially for the skin. You can even do it by yourself, whenever and wherever you want. 
If you're unsure about doing it alone, consider going for an experienced gua sha technician. A professional knows well where to work through, make the treatment more effective, and avoid missteps. Be sure to follow the aftercare reminders.
Disclaimer: this article does not constitute or replace medical advice. If you have an emergency or a serious medical question, please contact a medical professional or call 911 immediately. To see our full medical disclaimer, visit our Terms of Use page.