Druggenius.com is reader-supported. We may earn a commission through products purchased using links on this page. Learn more about our editorial process here.
A row of pearly and shiny white teeth can greatly boost one's appearance and confidence, so it's no wonder why teeth whiteners like Snow Teeth Whitening are sought by many, achieving fantastic smiles in a matter of minutes. 
Today, we'll show a few Snow Teeth Whitening before and after pictures from all over social media to give you an idea of how it works and if it really lives up to its hype.
What Is The Snow Teeth Whitening Kit?
Snow's Teeth Whitening Kit has become one of the latest social media beauty trends, promising to deliver beautiful, whiter teeth in just minutes. The brainchild of cosmetic dentist Dr. Brian Harris, this kit is designed to be gentle on enamel for people with sensitive teeth and gums while effectively whitening smoking, coffee, soda, and wine stains in minutes.
The two principal ingredients in the Snow Teeth whitening serums are hydrogen peroxide and carbamide peroxide, two common ingredients in toothpaste and most at-home whitening kits. Hydrogen peroxide is particularly good for dental health since it kills harmful bacteria, breaks up plaque, and eliminates bad breath.
What Comes With The Kit
The Snow Teeth Whitening Kit comes with the following:
3 wands of teeth whitening serum with built-in applicators
1 Original LED whitening accelerating technology mouthpiece
1 wand of extra-strength whitening serum for even faster results
Instructions For Use:
Brush: Brush your teeth as you would normally do for two minutes. Don't forget to floss and rinse.
Apply: Twist up the wand and apply serum to each tooth evenly (like how nail polish is applied on nails)
Whiten: Afterward, plug the LED light into your device and put the mouthpiece in. Keep the light in for 10-30 minutes.
Rinse: Once the time is up, unplug and remove the light from your mouth. Rinse both the light and your mouth thoroughly.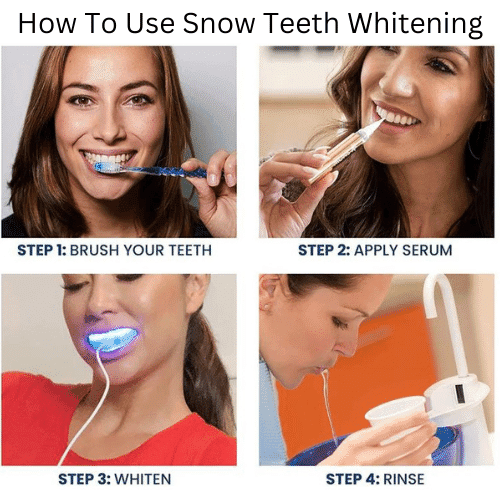 Snow Teeth Whitening Before & After Photos & Videos
Users who've already tried out Snow Teeth Whitening Kit shared their experiences across social media platforms. Here are some of them:
Ramisa A (@thats.ram)
Ramisa had always wanted a pearlier, finer set of teeth, even joking that her teeth had a similar shade of color with a beige hoodie she wore. 
She decided to try Snow Whitening, and after only a week of consistent use, her teeth had already turned out a few shades whiter, even when she frequently drank her regular coffee and tea.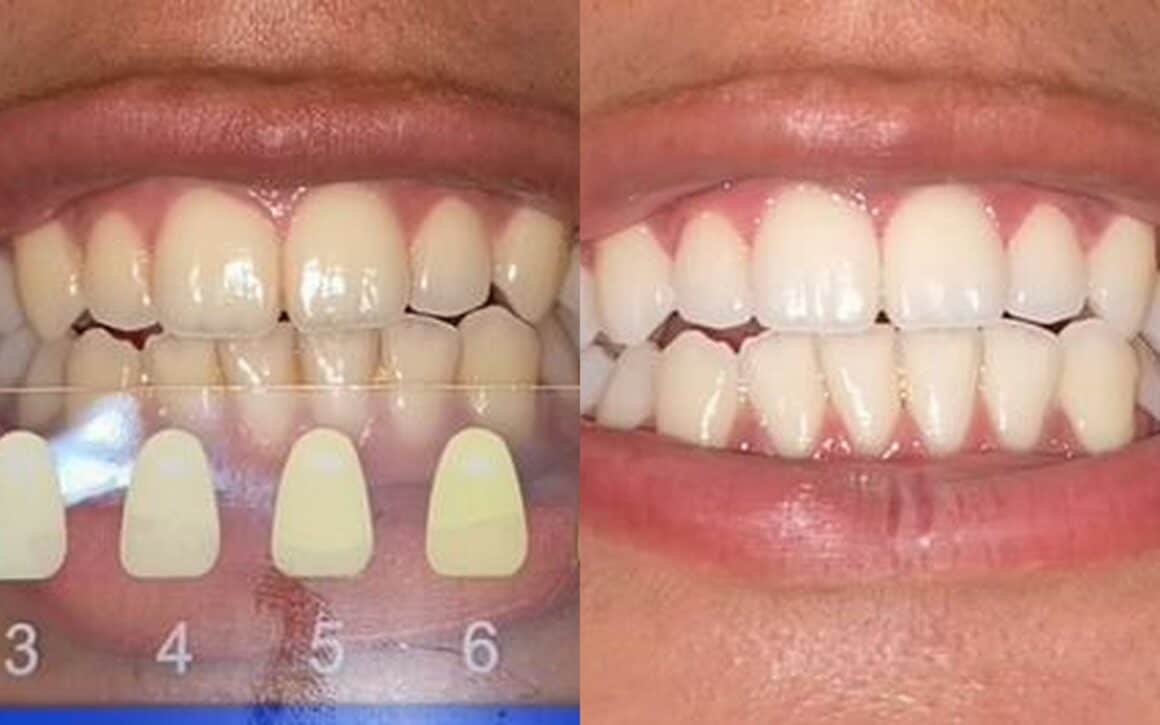 Bella (@bella.lozito)
Tiktok user Bella had already seen ads and posts about Snow Teeth Whitening Kit on her social media when her mom gifted her one for her birthday. She couldn't wait to get rid of her yellowish teeth. 
Within only 15 days of using the kit, Bella already noticed her teeth gradually getting whiter as the days passed, starting to see results in as early as 3 days.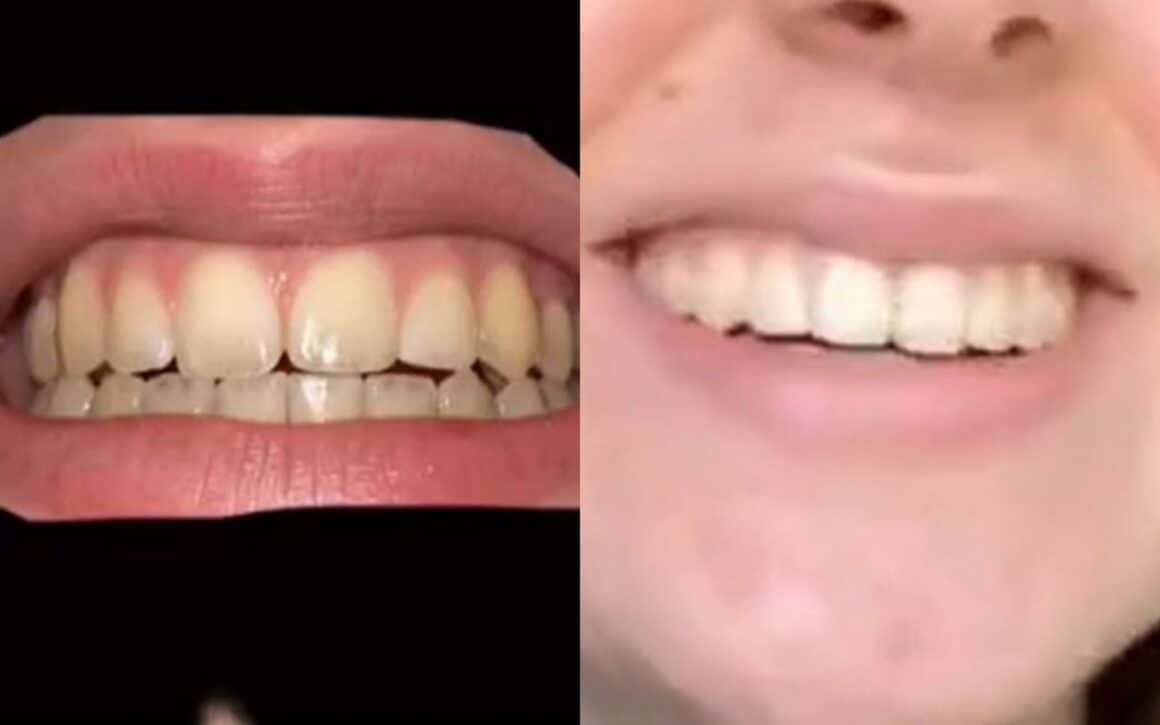 Doctor Faraj (@doctor_faraj)
Even as a prosthodontic dentist, Dr. Faraj had always struggled with sensitive teeth, which got in the way of him getting them whiter and shinier. 
But since Snow's whitening kit works well for people with sensitive teeth, Dr. Faraj finally achieved [three shades] whiter teeth only after a week of using the kit.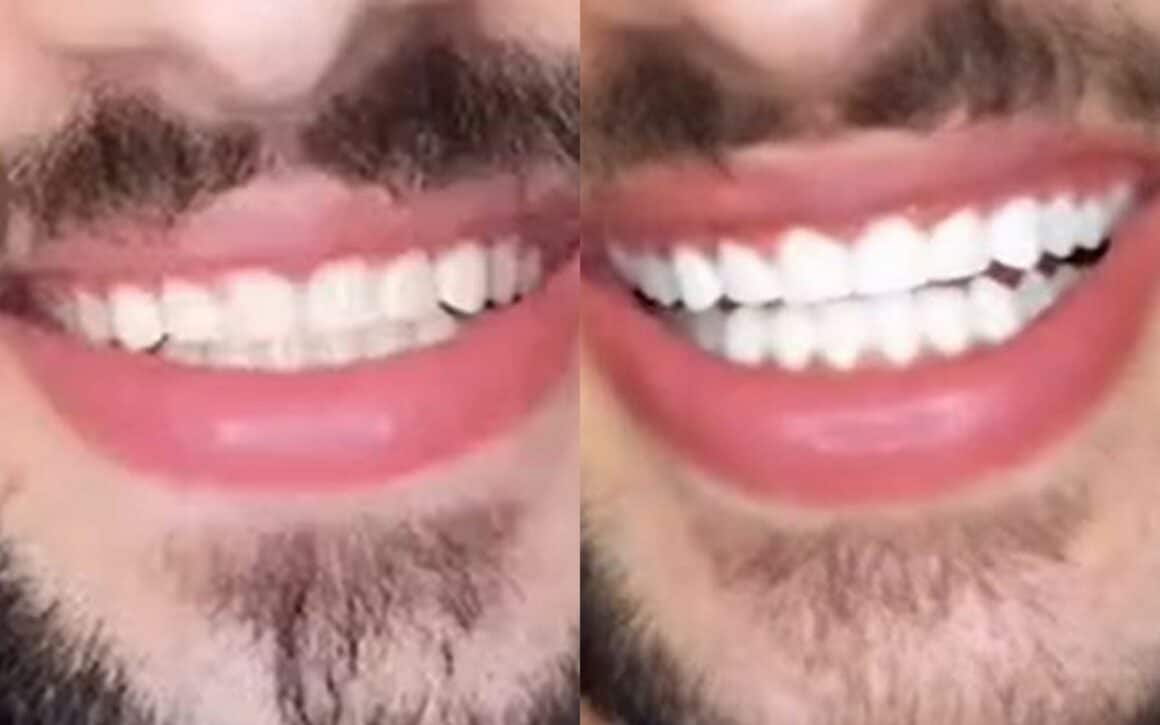 Kate (@rebel.socials)
Being a content creator, UGC coach Kate tends to pull all-nighters just to edit videos for her page, and with coffee as her constant, it tends to stain her teeth. Unwilling to give up her regular cup of joe and too occupied with her work, she sought a solution.
She gave the Snow Teeth Whitening Kit a try and loved how convenient and portable it was and how it gave effective results.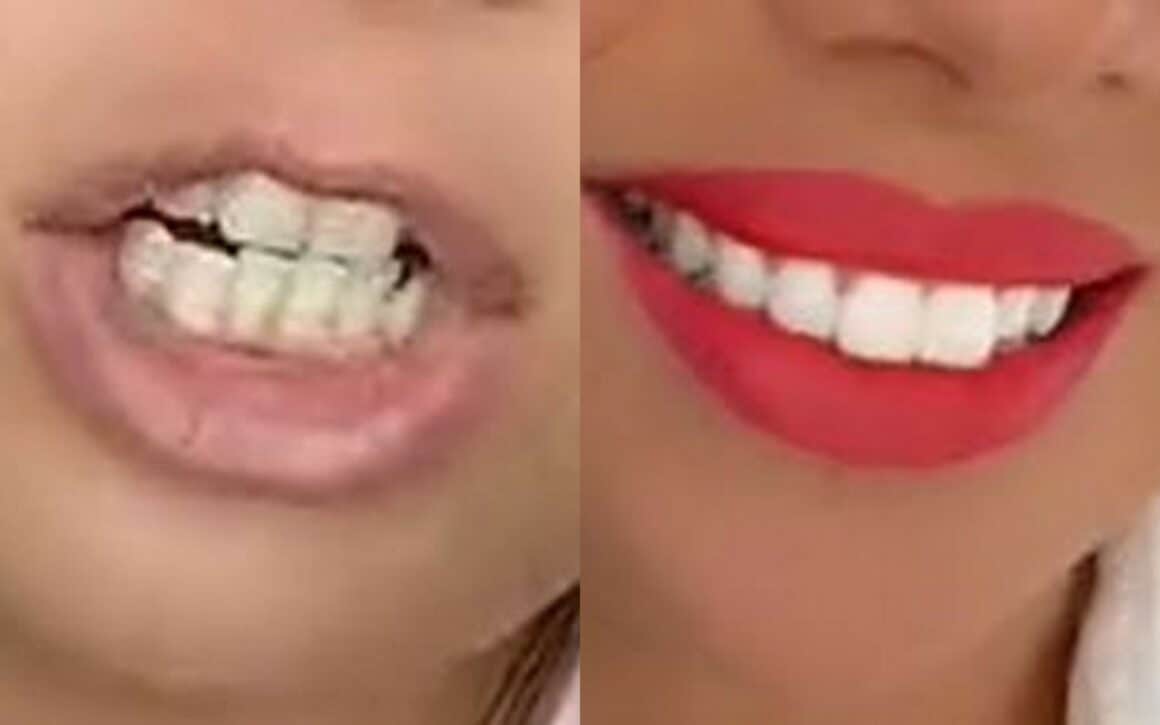 Casey Devlin (@caseydevlin86)
Casey Devlin is a New York-based hairstylist with a notable following on her social media. As a beauty connoisseur, she loves to look fab and glamorous 24/7, especially when it comes to her smile.
When she used Snow Teeth Whitening Kit, her teeth became even pearlier than ever and even made more apparent with her tan skin.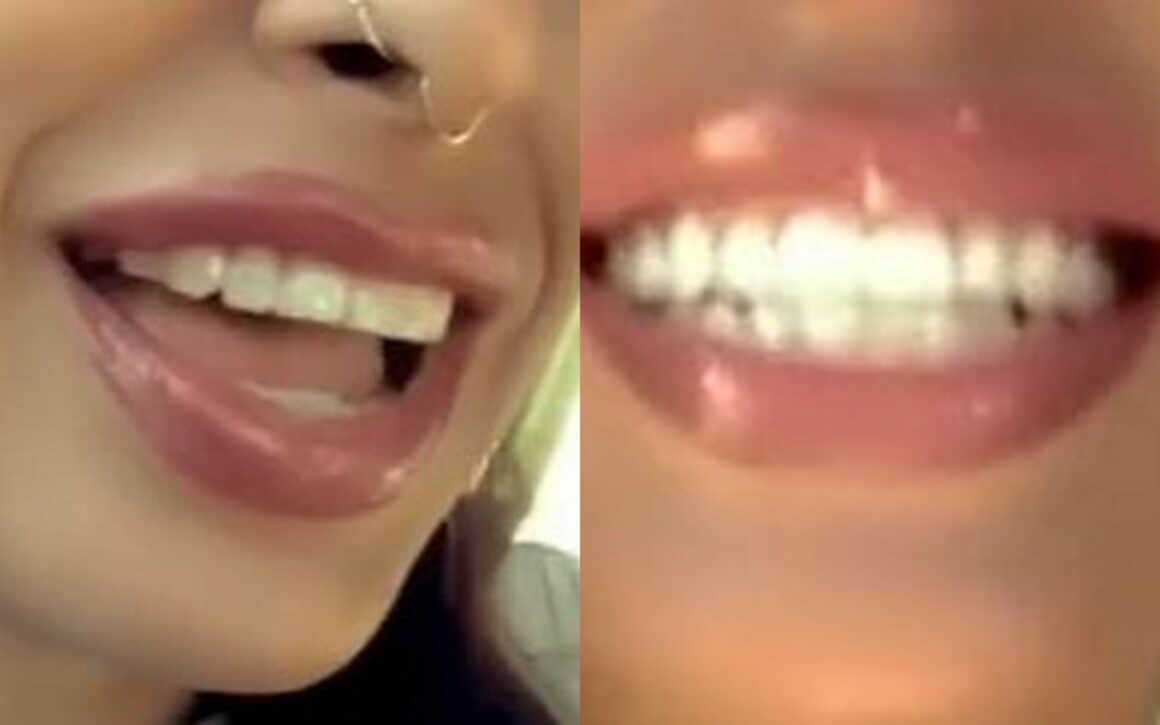 Cons of Teeth Whitening
While DIY/portable teeth whitening methods have become extremely popular and with many positive reviews attesting to their efficacy, some people may experience a few unwanted side effects as a result:
Sensitivity – if you already have sensitive teeth, your gums will likely be sensitive to the chemicals used in the whitening process. Those with normal teeth may experience sensitivity, especially during the first or second treatment, which may diminish with time.
Irritated gums – The teeth whitening products used can also irritate the gums, though this should go away after the treatments are done.
Enamel breakdown – Some treatments can harm and even wear out tooth enamel, which is the tooth's protective shield preventing tooth decay and infection.
For those with sensitive teeth, dentists may recommend treating sensitivity with oral health products containing potassium nitrate and sodium fluoride gel. Those with active cavities or certain dental work in progress may not be suitable for teeth whitening treatments.
One's eating, drinking, and oral hygiene habits can also affect how long your teeth whitening results last, so it's important to rinse or brush the teeth soon after eating or drinking to keep discoloring agents from settling into the surface and lower the risk of plaque buildup..
Takeaway
Teeth whitening is an easy and faster way to achieve that picture-perfect white smile, and the Snow Teeth Whitening Kit delivers just that. With many positive reviews online, it's safe to say it's worth a try.
However, before landing on a particular product, choose one that best suits your needs and always follow the directions for the product. Consult your dentist immediately if you experience any side effects.
Other Before & After Posts
→ Mewing Before And After Pictures
→ Tretinoin Before And After Photos
→ Kybella Before And After Photos
→ Lip Flip Before And After Pictures
Disclaimer: this article does not constitute or replace medical advice. If you have an emergency or a serious medical question, please contact a medical professional or call 911 immediately. To see our full medical disclaimer, visit our Terms of Use page.