When Mark Wahlberg isn't in the Hollywood spotlight, he spends his time as a fitness fanatic, working hard to keep his body in tip-top shape for his on-screen action.
In order to do so, Wahlberg utilizes a daily supplement regime to keep his body working at full capacity. Below, we've provided a list of Mark Wahlberg supplements from his own company, Performance Inspired Nutrition.
Read on to discover Mark Wahlberg's supplement super stack.
Mark Wahlberg Supplements
Pi Nutriton: Smart Gainer
For his starring role in Pain & Gain, Mark Wahlberg was required to pack on a mass amount of muscle, so he resorted to Pi Nutrition's Smart Gainer. This natural gainer features muscle-building protein that's said to help you recover from workouts, rebuild your muscle, and continue to train harder.
The Smart Gainer contains 900 calories and is loaded with a full 3g of L-glutamine, 5g of creatine, and a vitamin and mineral complex. Plus, it's been said that it tastes amazing, which is always a plus.
---
Pi Nutrition: Pre-Workout
Each morning, Mark Wahlberg wakes up at 2:30 in the morning to start his workouts. Before then, he fuels his body with Pi Nutrition's Explosive Pre-Workout to intensify his workouts and enhance his "muscle pump".
Unlike many other pre-workout products on the market, this one contains no artificial ingredients, making the mix an all-natural, vegan formula. Inside the formula lies key ingredients like Arginine AKG, beta-alanine, Nitrosigine, caffeine, citrulline malate, and creatine that make for an intense, vigorous workout.
---
Pi Nutrition: Pure Micronized Creatine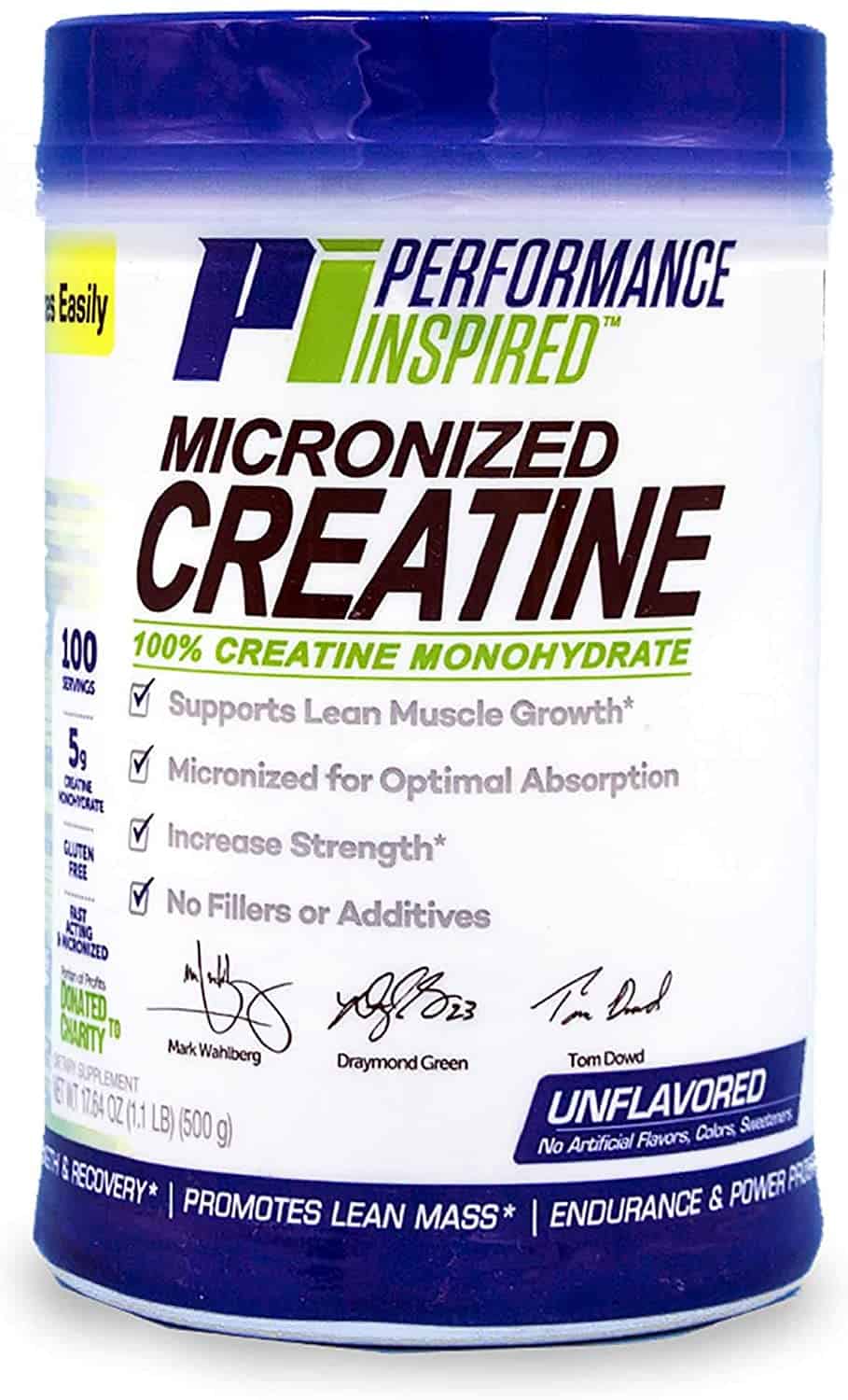 After being repeatedly tested, creatine has been proven to be the number one supplement for improving gym performance. While creatine is naturally found within the body, supplementing with creatine can help boost strength, muscle mass, and performance.
Mark Wahlberg's favorite creatine supplement is Pi Nutrition's Micronized Creatine, as it contains 100% pure creatine monohydrate, has no taste, and mixes easily into liquids.
---
Pi Nutrition: Branched-Chain Amino Acids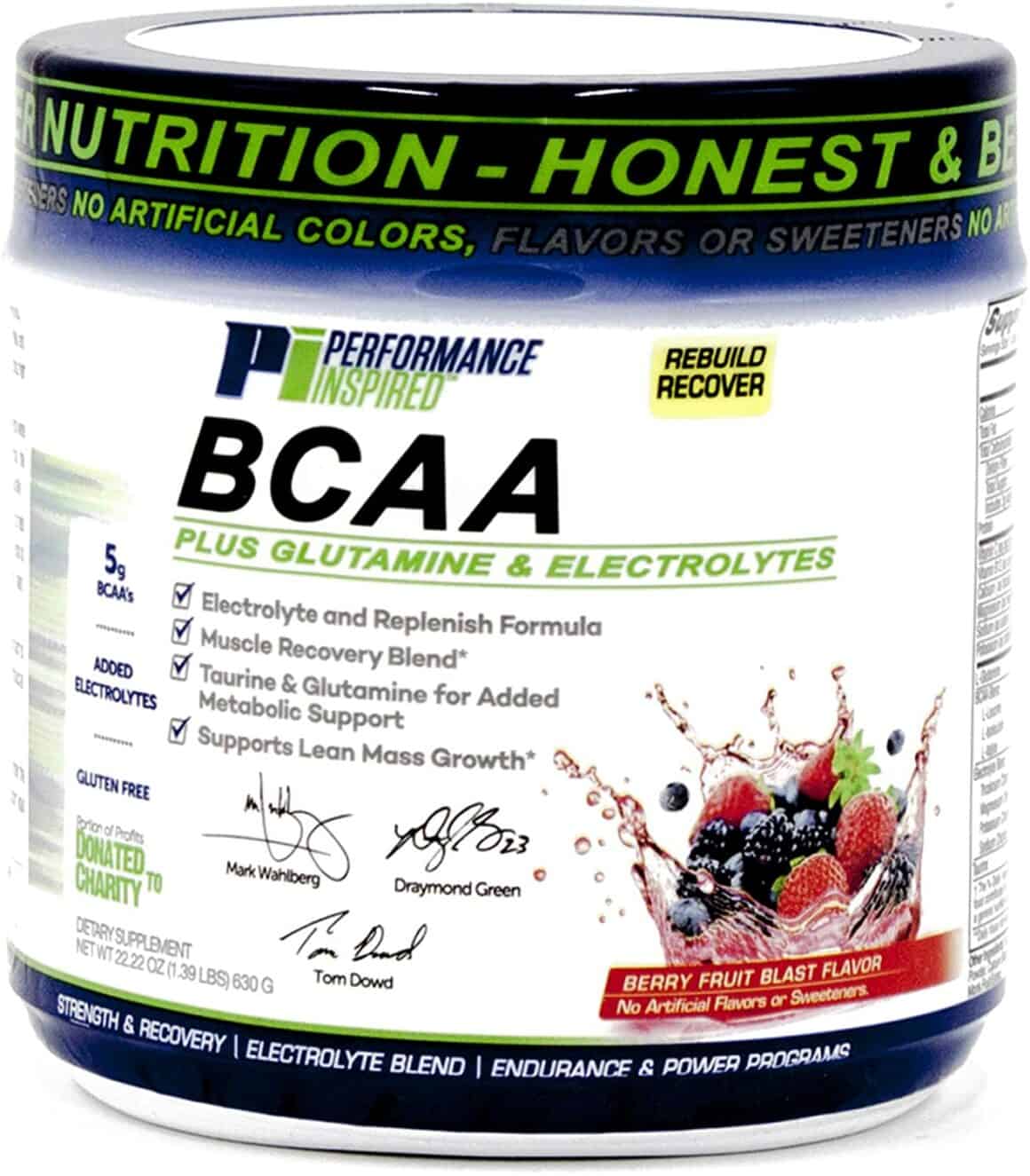 Branched-chain amino acids, or BCAAs, are scientifically known to build protein and muscle as well as aid in recovery and reduce exercise fatigue. In order to perform at his optimum level in the gym, Wahlberg supplements with Pi Nutrition's BCAA.
This product from Wahlberg's company contains glutamine and electrolytes along with BCAAs, which is rare among the many other supplements on the market.
---
Pi Nutrition: Whole Food Multi-Vitamin
Incorporating a multi-vitamin into your diet is crucial for making sure your body gets all of the daily nutrients it needs. In order to cover all the bases of his overall health, Wahlberg supplements with Pi Nutrition's Whole Food Multi-Vitamin.
This multi-vitamin contains all of the vitamins, minerals, and enzymes you need with all-natural ingredients. The supplement also claims to boost immunity and performance, promote healthy aging, and support an overall state of well-being.
This Pi Performance branded product is Wahlberg's choice, we have researched the best multivitamins for men and this one didn't make the list.
---
Related Supplement Stacks