If there's anyone who knows anything about supplements, it's Rhonda Patrick. After conducting extensive research on aging, cancer, and nutrition, Rhonda Patrick's supplement list might just be the key to living a long, healthy life.
Rhonda Patrick has a Ph.D. in biomedical science from the University of Tennessee Health Science Center, meaning she's likely someone to take inspiration from when it comes to the best supplements. Dr. Rhonda Patrick supplements list is full of things that are sure to benefit your cognitive function, body, and overall health.
So, what supplements does Rhonda Patrick recommend and what does Rhonda Patrick take? We've curated a list of Rhonda Patrick supplements to find out. Read on to learn about Patrick's go-to supplements that she highly suggests.
Rhonda Patrick Supplements
Sulforaphane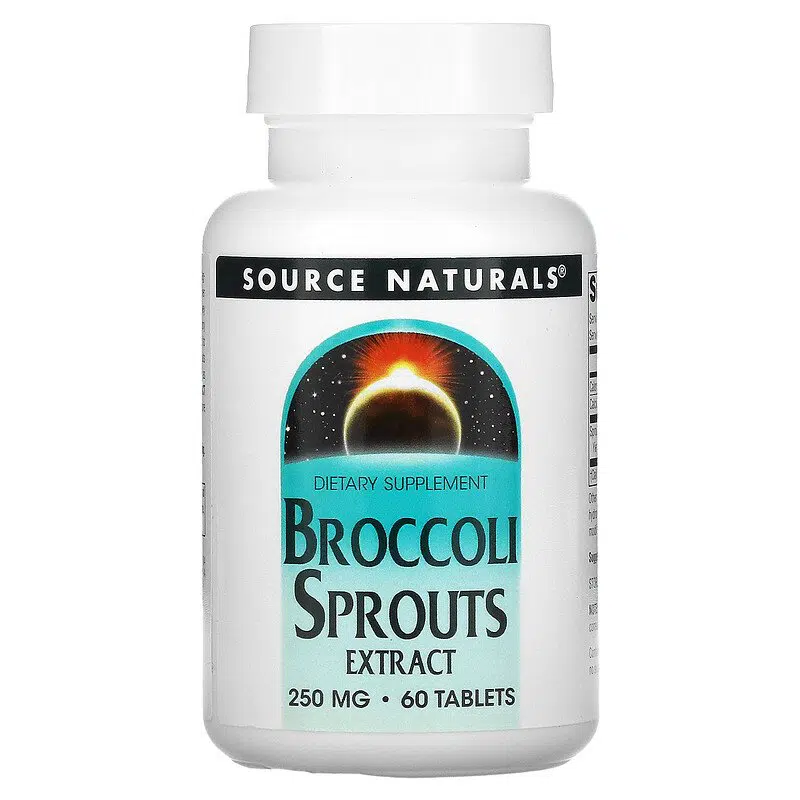 This sulforaphane supplement is a chemical found in leafy green vegetables such as broccoli, cabbage, and cauliflower that has been proven to provide several health benefits.
While Dr. Rhonda Patrick supplements her own broccoli sprouts and leafy green vegetables to reap the essential micronutrients of sulforaphane, she resorts to a sulforaphane supplement when she's short on time, like Source Naturals Broccoli Sprouts Extract.
The sulforaphane supplement is one of the best in the supplement industry, as it has claimed benefits like preventing cancer, preventing diabetes, and improving digestion. Plus, she's mentioned that the supplement has been shown to improve spatial working memory as well as short-term memory.
In order for maximum benefits, be sure to pair this supplement with a healthy diet like healthy fats, fermented foods, and even wild salmon roe caviar or herring roe extract if you want to indulge.
---
Pure Encapsulations O.N.E. Multivitamin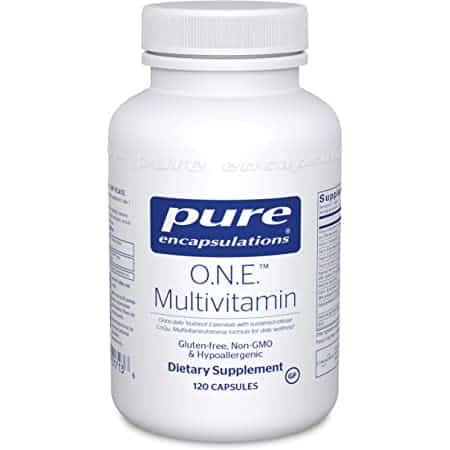 Rhonda Patrick has backed up the importance of multivitamins by saying that they help ensure your body is not deficient in micronutrients and prevents scarce nutrients. Patrick's go-to multivitamin is Pure Encapsulations O.N.E. Multivitamin supplement, as it provides essential micronutrients that your body can easily absorb and use.
Pure Encapsulations is said to provide convenient one capsule per day dosing. Pure Encapsulations also provides a lengthy list of vitamins like vitamins A, B, C, D, and E in highly bioavailable forms.
The Pure Encapsulations multivitamin supplement contains everything your brain needs for healthy cognitive function and health benefits, which is why Rhonda Patrick's supplement routine has this multivitamin included.
---
Thorne Research D (Vitamin D3)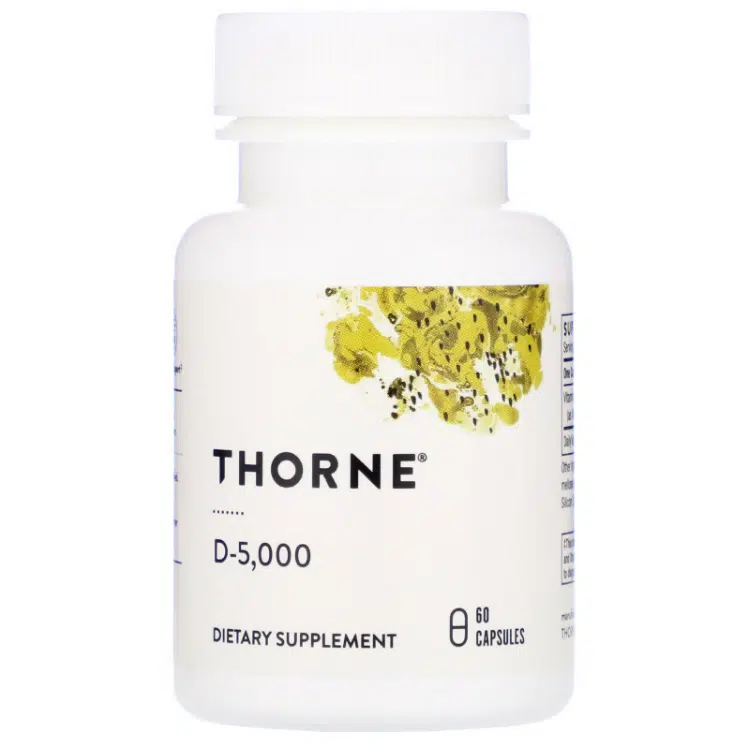 In an appearance on the Joe Rogan Experience podcast, Rhonda Patrick mentioned that she takes around 4000 IUs of vitamin D3 each day. Specifically, Patrick's go-to vitamin D3 supplement brand is Thorne Research.
Patrick has said that vitamin D3 is an essential component of her daily supplement stack, as it can boost immune function, promote weight loss, and prevent heart disease.
---
Thorne Research (Vitamin D/K2)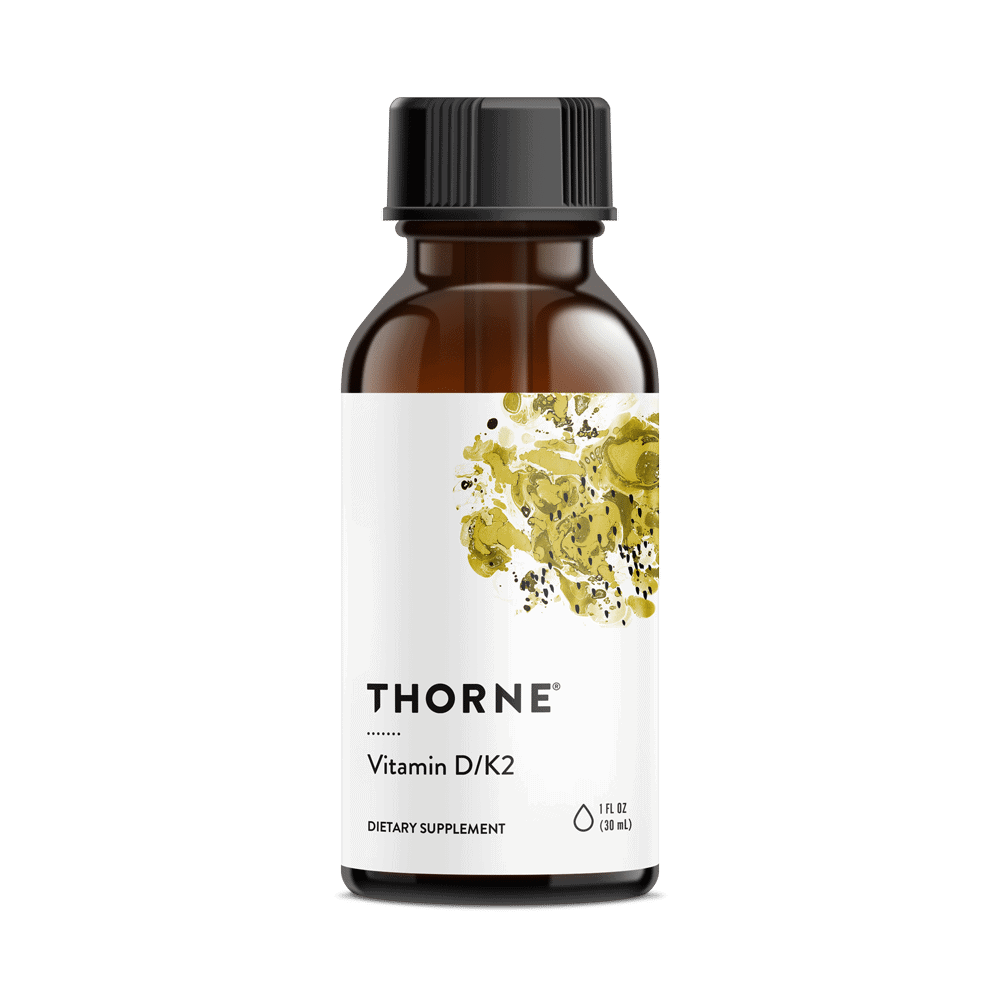 Another Thorne Research product that Dr. Rhonda Patrick includes in her daily supplements is theThorne Research Vitamin D/K2. In order to make sure she gets an adequate amount of vitamin D levels per day, Patrick resorts to this supplement. If you would prefer a capsule form of vitamin K2 and vitamin k we suggest Live Conscious K2/D3.
Vitamin K1 is the most abundant in a western diet, primarily found in leafy green vegetables. Vitamin K2 and vitamin k on the other hand are found in fermented foods, which are less common in a western diet.
Vitamin K2 and vitamin k has been known to improve cognitive function, immune function, bone health, prevent blood clotting, and promote healthy gums and teeth. It's important to supplement vitamin K2, as low vitamin K2 consumption or low vitamin D levels and without vitamin d supplementation, could lead to higher blood pressure or increase your risk of a stroke.
Take a look at our list of the best vitamin d3 and k2 supplements.
---
Nordic Naturals ProOmega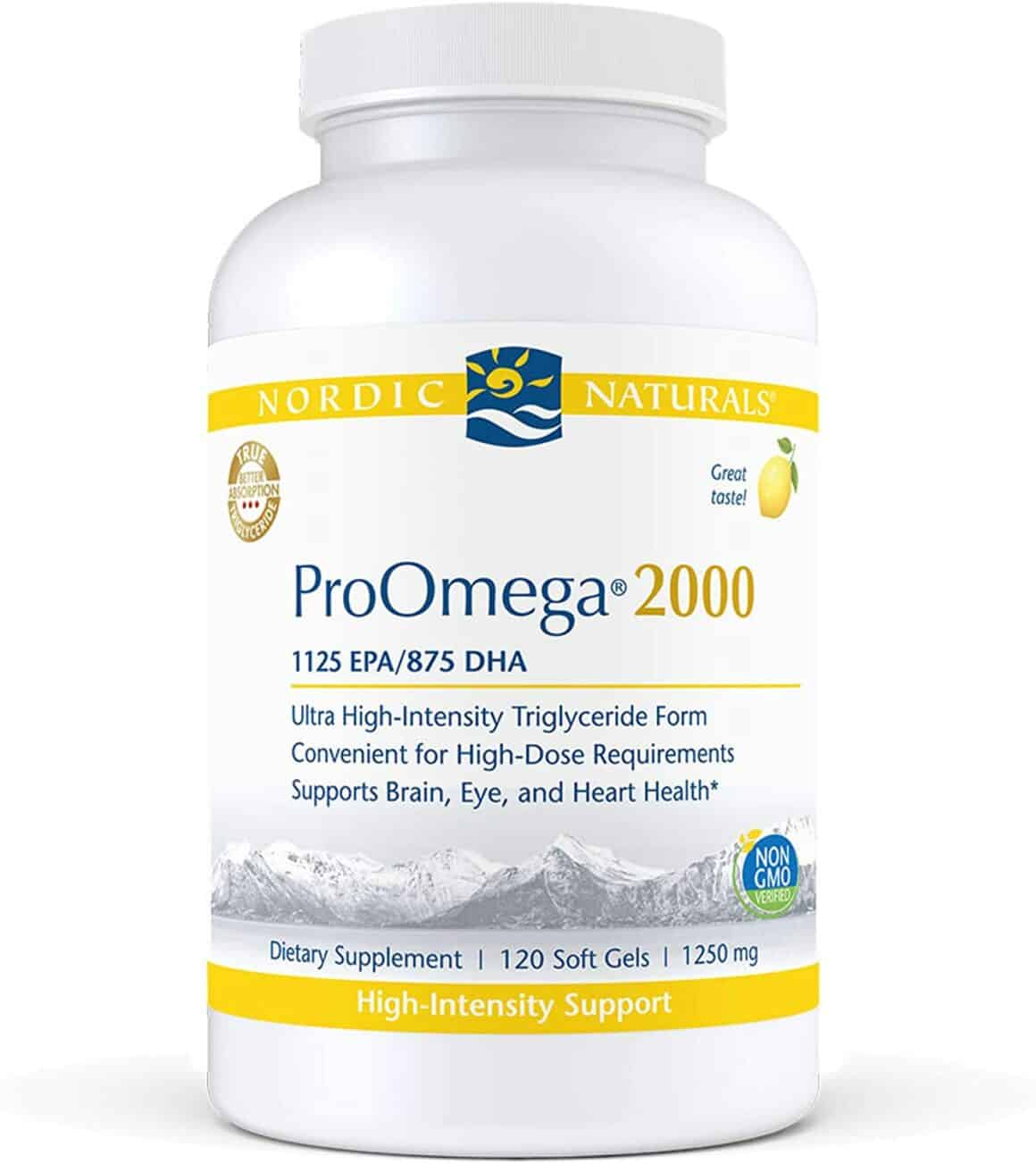 According to a response to a follower on Twitter, Dr. Rhonda Patrick suggests an omega-3 supplement called Nordic Natural ProOmega. It's crucial that you get enough omega-3 fish oil in your daily diet, as fish oil aids in fighting depression and anxiety, lowering blood pressure, promoting a healthy heart, and to help reduce excess belly fat.
This particular product from Nordic Naturals is a phospholipid form that is a great alternative to krill oil. Phospholipids have been proven to have significant benefits to brain health in placebo-controlled clinical trials. This alone should be a good enough reason to take these on a daily basis.
Fish oil in this phospholipid form is capable of many impressive benefits, as the fatty acids in the supplement have been shown to help prevent diseases like Alzheimer's disease. Some evidence has shown that krill oil may also be just as effective as fish oil.
Rhonda suggests 5-6 grams of these fish oil supplements daily, but this is dose is higher than normal because she was breastfeeding her son.
---
Thorne Research (Magnesium CitraMate)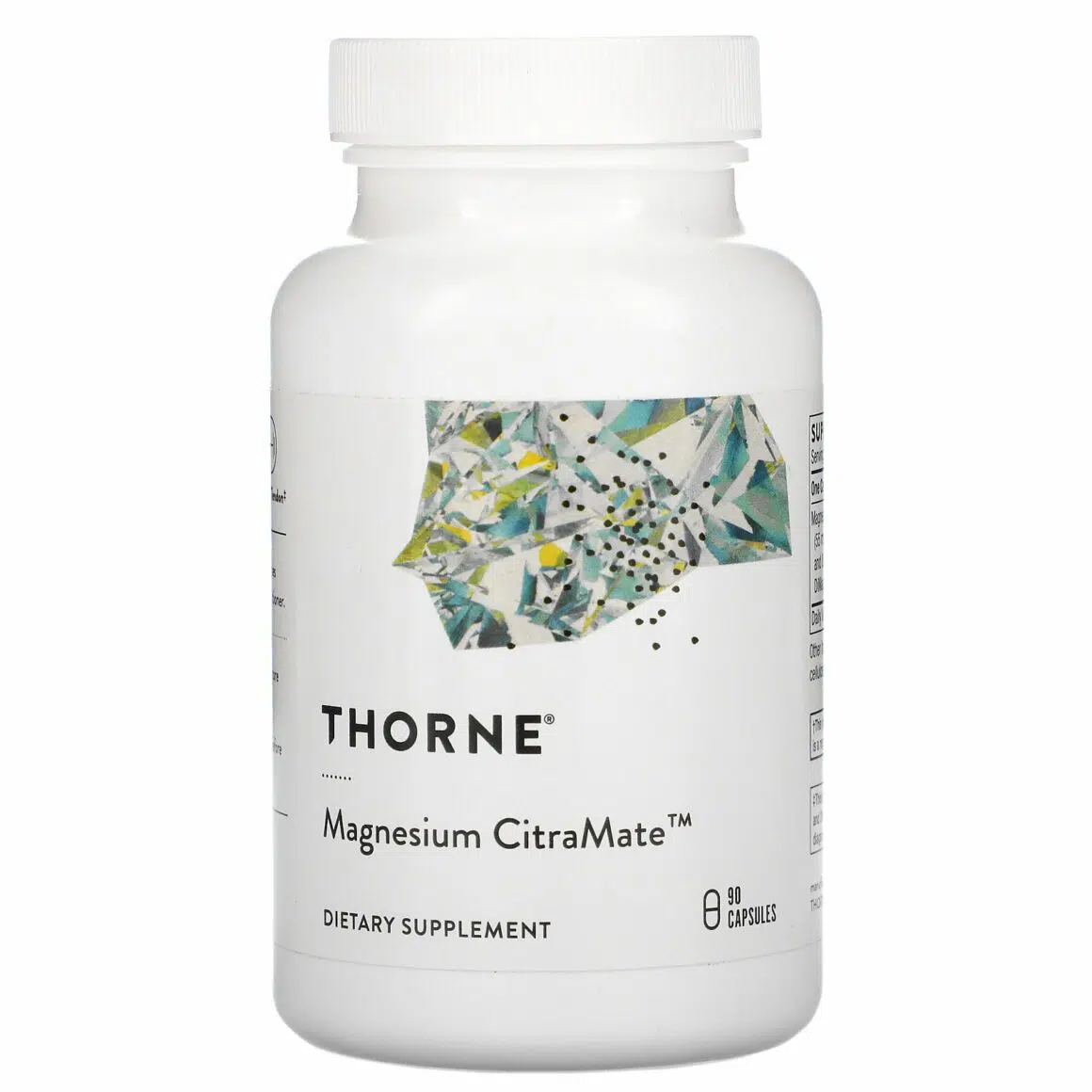 Magnesium is one of the most vital minerals that our bodies need to function, which is why Dr. Rhonda Patrick takes it in a supplement form. It aids in stabilizing blood sugar levels, maintains cognitive function, promotes heart health, and has several other benefits. Despite its importance, our bodies can't naturally produce magnesium, making it important to supplement it somehow, which is why this supplement is in Rhonda Patrick's list.
As such, you will feel more energetic when your body has enough magnesium. Magnesium also facilitates recovery in the body, thanks to the DNA repair enzymes that the nutrient provides. You never know when the DNA in your body is damaged as you can't feel it the way you do muscle cramps. As such, taking magnesium supplements protects you from damages that you do not even know you have.
During Rhonda's pregnancy, she took adequate magnesium to help prevent high blood pressure and boost nerve and muscle mass as well as muscle mass function. If you're currently pregnant, it might be a good idea to talk to your doctor about adding magnesium to your supplement stack.
If you're looking for a way to ensure heart health, brain function, and cognitive function are up to par with where it needs to be, we recommend this supplement by a landslide.
Rhonda talks about her go-to magnesium supplement being Thorne Research Magnesium Citrate and she takes around 135 mg per day.
---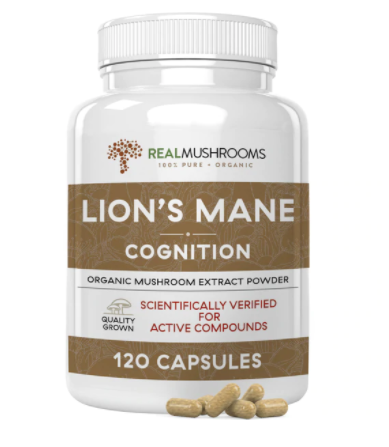 Dr. Rhonda Patrick includes Lions Mane in her daily supplement stack, and for good reason. Organic Lions Mane Extract Capsules support brain function and brain health, as well as neuron generation. This is all possible because the Lion's Mane is jam-packed with important compounds that promote brain health, which is why it's in Rhonda Patrick's supplement stack.
Plus, research has found that Lion's Mane may help improve mental health by reducing mild symptoms of anxiety and depression. It also has been found to possibly protect against dementia and Alzheimer's disease, which is all the more reason for Dr. Rhonda Patrick to take the supplement.
These Lion's Mane capsules in particular are made from Certified Organic mushrooms that are verified for quality at accredited 3rd party labs. These capsules contain no added starch, mycelium, or grain of any kind, making them accessible to everyone and anyone.
---
Quercetin Phytosome Capsules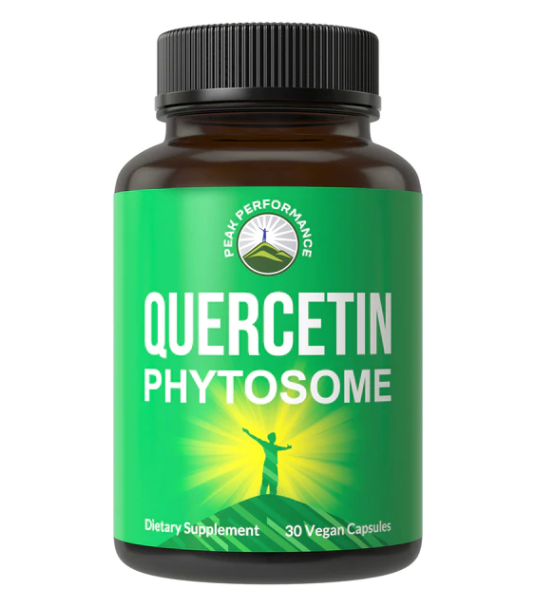 There are many benefits associated with Quercetin Phytosome, which explains why Rhonda mentioned them in her daily supplement routine. Quercetin capsules provide a range of benefits for immune function that benefit allergy suffers and those looking to maintain a healthy respiratory tract.
Quercetin Phytosome by Peak Performance is vegan-formulated, third-party tested, and they even offer a 30-day money-back guarantee if you're not fully satisfied.
Related Supplement Stacks