Also called
an inflamed appendix,
diseased appendix,
acute appendicitis,
chronic appendicitis,
ruptured appendix,
perforated appendix, or
burst appendix,
appendicitis is a serious and sometimes life-threatening condition.
More than 5 percent of the population in the United States will have appendicitis at some point in their lives, according to the National Institutes of Health.
What is Appendicitis?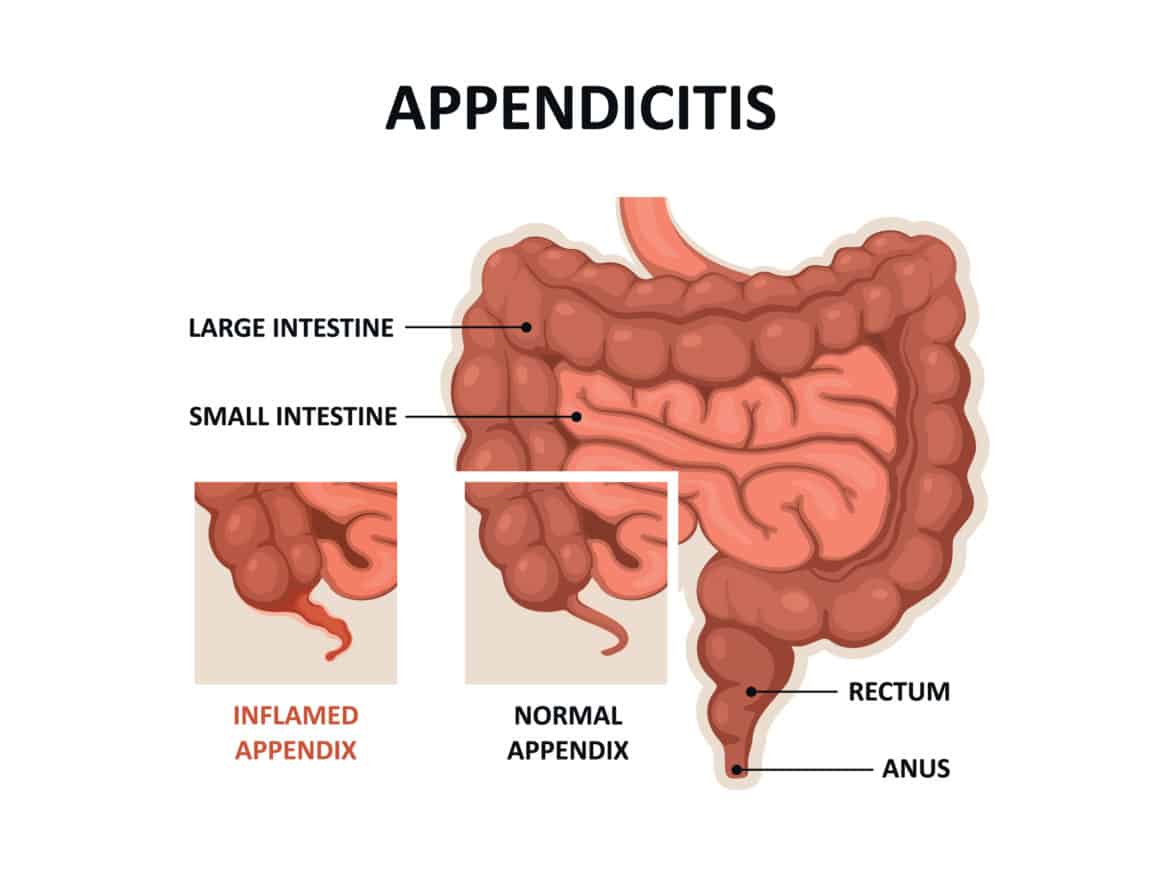 Appendicitis is a condition in which the appendix is inflamed and filled with pus. The appendix is a 2- to 3-inch, pouch-like sac that projects from the large intestine, also known as the colon, situated on the lower right side of the abdomen.
Appendicitis can be chronic or acute. Chronic appendicitis is a rare condition that causes mild symptoms for weeks, months, or even years. Acute appendicitis is a severe and sudden condition in which symptoms develop quickly over the course of 24 hours.
Disclaimer: this article does not constitute or replace medical advice. If you have an emergency or a serious medical question, please contact a medical professional or call 911 immediately. To see our full medical disclaimer, visit our Terms of Use page.
---
More about Appendicitis