Working in a pharmaceutical company plays a part in upholding global healthcare standards. We're counting down some of the best pharmaceutical companies to work for based on data from popular job-hunting sites like Glassdoor, Indeed, and Zippia.
Why Work For A Pharmaceutical Company?
Pharmaceutical companies work to promote medical advancements through research and the development and distribution of new medicines that improve patient health and raise the bar of healthcare standards, which as a result, has contributed to the increase in life expectancy worldwide. 
Pharmaceutical companies are a principal asset to the global economy through their two-fold economic impact; first, through the production of pharmaceutical products, which contributes directly to the world's GDP and creates many job opportunities, significant tax revenues, and growing economic outputs for local communities, and lastly, through its economic activity, which supports additional value creation and employment through its dependence on global supply chains. In 2019, the industry reached a record high when it became worth an estimated $1.3 trillion.
Working in the pharmaceutical sector allows you to stay up to date with all the latest technological developments necessary for manufacturing new drugs and medications. Being a diverse industry, one can have the opportunity to interact with professionals from various countries and exchange best practices.
Many professionals who work in pharmaceutical companies report high job and career satisfaction, with highly rewarding salaries, even for entry-level jobs. Job flexibility has also increased these factors, allowing for greater productivity. 
Best Pharmaceutical Companies Ranked According To Glassdoor, Indeed & Zippia
1. Johnson & Johnson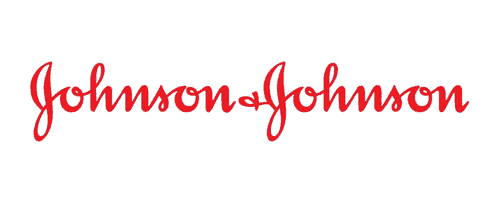 Glassdoor: 4.2
Indeed: 4.2
Zippia: 4.9
Average Score: 4.43
Crowning our list is the iconic global pharma giant Johnson & Johnson. Established in the United States in 1886, it has become a household name thanks to its products such as bath products, Benadryl, Listerine, and Neutrogena. 
Various J&J employee reviews tout the company's work culture & values, career opportunities, and healthy and diverse working environment. It's also considered one of the best places to work for people with disabilities. 
2. AstraZeneca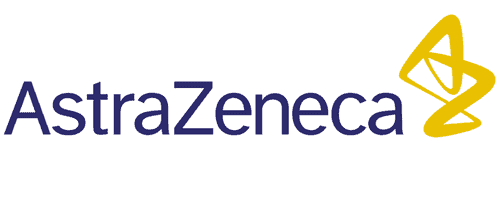 Glassdoor: 4.2
Indeed: 4.1
Zippia: 4.9
Average Score: 4.4
AstraZeneca produces treatments for cardiovascular, renal, respiratory, and oncological diseases. The company's 14,000-strong workforce comprises study physicians, pharmaceutical sales specialists, warehouse facilitators, account directors, and business operations managers, most of which are based in the company's two primary locations in Gaithersburg, Maryland, and Wilmington, Delaware. 
3. Novo Nordisk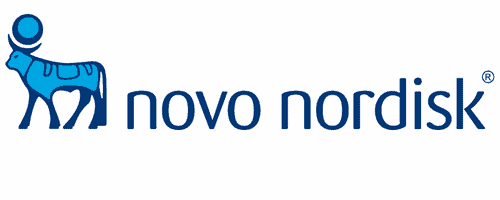 Glassdoor: 4.1
Indeed: 4.1
Zippia: 4.9
Average Score: 4.4
Novo Nordisk is a leading global healthcare company founded in 1923 and headquartered in Denmark. Its primary mission is to combat diabetes, obesity, and other blood and endocrine diseases through developing insulin delivery systems. Reviews have noted that it is a good company for entry-level and senior professionals, with many opportunities for exposure areas and an overall conducive work environment.
4. Pfizer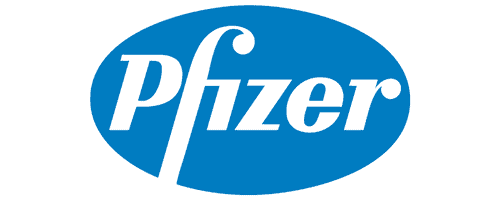 Glassdoor: 4.2
Indeed: 4.2
Zippia: 4.8
Average Score: 4.4
Pfizer is a New York City-based biopharmaceutical company that has manufactured some of the world's best-selling drugs, such as Centrum, Viagra, and Lyrica. It has also manufactured vaccines in addition to therapeutics in immunology, cardiology, urology, anti-infectives, dermatology, and gastroenterology. . Pfizer employees have given particular praise regarding the company's work/life balance, compensation, salary, and benefits.
5. Roche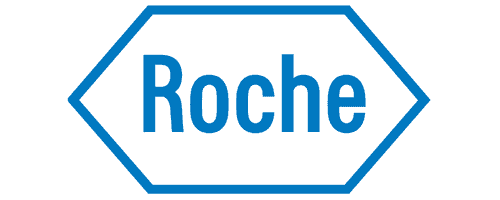 Glassdoor: 4.3
Indeed: 4.2
Zippia: 4.7
Average Score: 4.4
Roche is a Switzerland-based pharmaceutical company and is present in over 100 countries. It conducts pharmaceutical research in areas of medicine such as oncology, immunology, and ophthalmology and has a diagnostics team that works in-vitro diagnostics. 
According to reviews from its employees, Roche is noted for providing an excellent work/life balance, stellar opportunities, an environment that fosters good communication, and opportunities for networking with international colleagues. In 2019, Roche Pharma, Roche Diabetes, and Roche Diagnostics were awarded Top Employer in the UK, Europe, and Brazil.
6. Novartis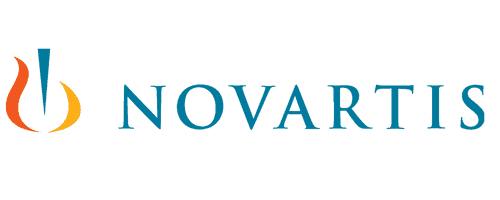 Glassdoor: 4.1
Indeed: 4.1
Zippia: 4.9
Average Score: 4.36
Novartis Pharmaceuticals is a well-established global leader in the life sciences industry. The company, based in Switzerland, specializes in many therapeutic areas, including oncology, immunology, dermatology, and cell and gene therapy. Scoring is generally high in all areas, and reviews from job-hunting sites were particularly impressed with the company's culture & values and compensation & benefits. Some reviews focused on the dynamic, international working environment, while others praised Novartis' innovation and dedication to deliver.
7. Bristol-Myers Squibb (BMS)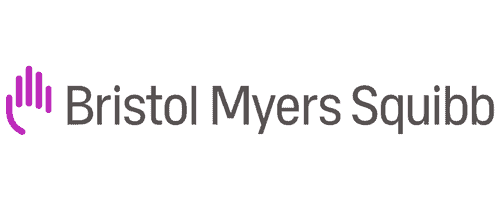 Glassdoor: 4.0
Indeed: 4.1
Zippia: 4.9
Average Score: 4.33
A merger of the Bristol-Myers and Squibb companies in 1985, BMS is known for its biotech and pharmaceutical endeavors, producing treatments in oncology, hematology, cardiology, and immunology, and doing extensive research in neuroscience and arthritis therapeutics.
Through the years, the company has received numerous awards and praise for its excellent working environment and has been a consistent top pharmaceutical employer. It has recently received awards such as the National Medal of Technology, the Lasker Award for Medical Research, and the Prix Galien Award.
8. Amgen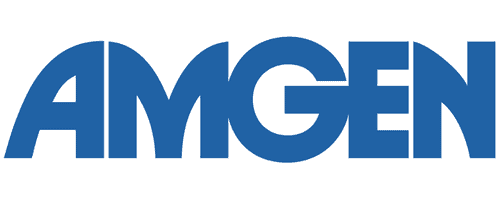 Glassdoor: 4.1
Indeed: 4.0
Zippia: 4.9
Average Score: 4.33
A biotechnology pioneer since 1980, Amgen has grown to be one of the world's leading independent biotechnology companies. It specializes in areas of therapeutics such as bone health, cardiovascular disease, inflammation, oncology, and nephrology.
In 2021,  Amgen was named one of the 25 best workplaces in the world by Great Place to Work, landing on the 8th spot. 
9. Eli Lilly And Company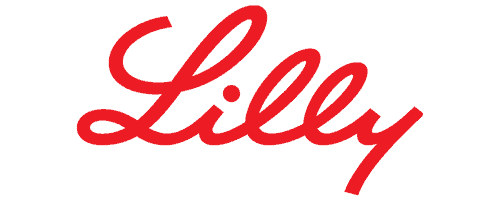 Glassdoor: 4.0
Indeed: 4.1
Zippia: 4.9
Average Score: 4.33
Eli Lilly and Company is a US-based pharmaceutical company headquartered in Indianapolis, Indiana, with offices worldwide. It specializes in developing medicines in therapeutic areas such as oncology, diabetes, pain, and immunology.
According to reviews online, Eli Lilly has received praise for its solid culture & values, compensation & benefits, and work/life balance. In 2018 alone, it consecutively received accolades such as  Top 50 Companies for Diversity, Women's Choice Award for Best Places to Work for Millennials and Women, and Top Companies for LGBT Employees.
10. GlaxoSmithKline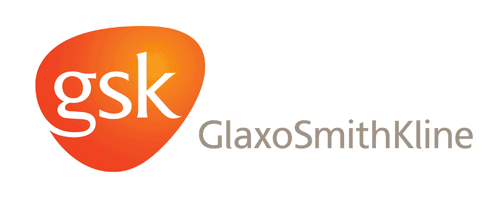 Glassdoor: 4.0
Indeed: 4.1
Zippia: 4.8
Average Score: 4.3
Established in 2000 by a merger of Glaxo Wellcome and SmithKline Beecham,  GlaxoSmithKline is the tenth largest pharmaceutical company and ranks #294 on the 2022 Fortune Global 500. It specializes in pharmaceutical research and vaccine development, having developed the first malaria vaccine (RTS,S) in 2014. It's also known for its medications that target respiratory, viral, immuno-inflammatory, and oncological conditions.
The company is widely recognized for its culture, values, and work/life balance, suggesting that it highly values its employees' happiness and well-being. GSK's CEO, Emma Walmsley, was the first female CEO to run a top 10 pharmaceutical company.
11. Abbvie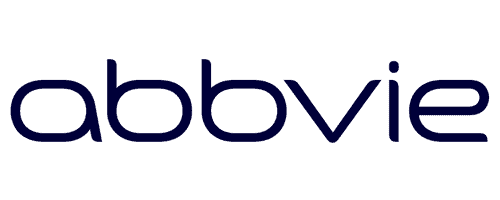 Glassdoor: 4.0
Indeed: 3.9
Zippia: 4.9
Average Score: 4.26
Abbvie was established in 2013 after breaking away from Abbott Laboratories and specializes in drug production and developing treatments for virology, gastroenterology, women's health, and oncology.
Despite being a recently established company, it has already received awards such as ranking #97 in PEOPLE® Companies that Care 2021, #99 in Fortune Best Workplaces for Millennials™ 2021 (Large), and #58 in Fortune 100 Best Companies to Work For® 2021.
12. Bayer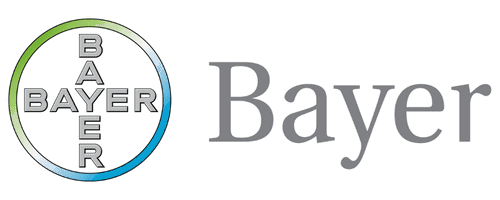 Glassdoor: 4.2
Indeed: 4.1
Zippia: 4.4
Average Score: 4.23
It is to this 150-year-old, German-based pharmaceutical company we owe the development of aspirin. Bayer manufactures prescription products centered on cardiology and women's healthcare, alongside therapeutic specialties in oncology, ophthalmology, and hematology. 
On many review sites, Bayer is a top-scorer in work/life balance and compensation & benefits. Reviews emphasize its good company structure, supportive management, and competitive salaries. The company had also been recognized as "Best Employer" in the 2017 ranking performed for "Focus" magazine by Statista.
13. Merck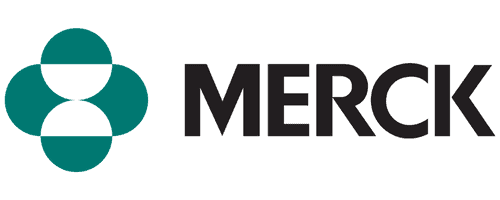 Glassdoor: 4.2 
Indeed: 4.1
Zippia: 4.8
Average Score: 4.16
Merck is a leading science and technology company that works extensively in human medicine to treat health threats like cancers, diabetes, neurodegenerative, and infectious diseases. It also works in animal medicine and studies emergent animal diseases. Apart from healthcare, it also ventures into life science and electronics.
Reviews about Merck mainly speak of its work-life balance, competitive pay and benefits, job security & advancement, and overall management.
14. Sanofi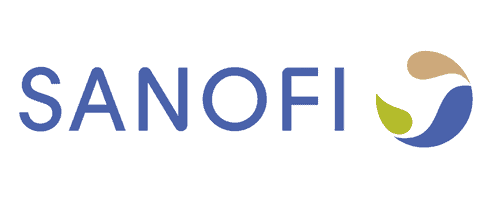 Glassdoor: 4
Indeed: 4.1
Zippia: 4.3
Average Score: 4.13
Sanofi is a French multinational pharmaceutical and healthcare company based in Paris, France, and was the successor of the Aventis-pharma y Sanofi-Synthélabo conglomerates. The company develops vaccines and manufactures therapeutics for conditions like cancer, multiple sclerosis, blood disorders, and diabetes.
In 2018, Sanofi received the 'Top Employer' recognition by the Top Employers Institute for its employee-centric environment that provides their 100,000 workers worldwide with excellent working conditions, competitive compensation, and work-life balance.
15. Boehringer Ingelheim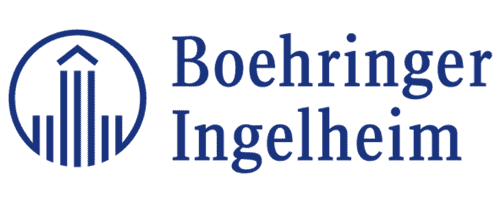 Glassdoor: 4.2
Indeed: 4.1
Zippia: 4.0
Average Score: 4.1
With 130 years of experience, Boehringer Ingelheim is considered one of the world's leading research-driven pharmaceutical companies. The company develops drug therapies for cardiovascular, oncological, respiratory, metabolic, immunological, and retinal conditions. It also develops projects with external collaborators.
Reviews about Boehringer Ingelheim over the web speak of its goal-oriented workplace that focuses on being results-driven. Others have also valued the company's competitive pay, benefits, and dedication to inclusion and diversity.
How To Qualify For A Job In A Pharmaceutical Company?
The pharmaceutical industry is a highly innovative and continuously progressive environment, requiring important skills and expertise. As a result, higher education levels, skill sets, and broad experience are often required for a career in this field.
To qualify for a job in a pharmaceutical company, you need to be a graduate of any of the following degrees:
Pharmacology – This degree is the most likely to open the most opportunities and can give you an upper hand in working in the pharmaceutical industry, especially if you have a master's or doctorate degree.
A pharmacology degree helps you deal with and understand medications, their sources, properties, effects on the body, therapeutic uses, and interactions with other drugs in the body. 
Pharmacy –  A pharmacy degree involves a lot of analysis, mathematics, a tedious study of chemistry, and memorization, which is why it is also a valued degree (along with pharmacology) for hopefuls who want to pursue a career in the pharmaceutical industry. 
This program focuses on identifying, discovering, synthesizing, and formulating biologically active compounds for clinical use and understanding the different factors affecting drug behavior in the body.
Chemistry – Chemistry majors possess an extensive multidisciplinary science education, a deeper understanding of higher mathematics, and a strong grounding in laboratory work, making them a great asset in the pharmaceutical industry, especially if they have a higher-level degree (master's or doctorate). This field also explores chemical elements and compounds' composition, structures, and properties.
Medicine – Pharmaceutical companies primarily seek applicants with medical degrees and certifications for research programs or to help in clinical trials. Degree holders under programs such as anesthesiology, radiology, emergency medicine, pathology, psychiatry, surgery, and medical science often serve as medical experts, project physicians, and study-responsible physicians.
Biology – Biology and pharmacology are linked, the latter being a science that uses the basic concepts of biology and chemistry to determine how drugs affect the organism. 
As the science behind living organisms, its majors develop an understanding of the biological organization, including molecules, microbes, species, and ecosystems. 
Nursing – Registered nurses can find many job opportunities in healthcare, especially in the pharmaceutical industry. They can work with patients in their homes to educate them on medication use or with sales and marketing teams while educating healthcare providers about treatment guidelines.
Certifications & Credentials
Pharmaceutical companies also require the following certifications:
Pharmacy licensure – A pharmacist earns the professional designation after passing national and state pharmacy board exams. They also earn the suffix RPh (registered pharmacist) after their last names. 
Certified Pharamceducatal Industry Professional (CPIP) – This credential is a professional certification program covering product development through manufacturing for the pharmaceutical industry. The International Society confers this certification for Pharmacoepidemiology.
Medical/nursing license – Healthcare professionals must undergo sufficient education, rigorous training, and certification before legally practicing.
Certified Sales Professional (CSP) – For those aiming to get a career in sales, the CSP® designation is for sales professionals seeking recognition for excellence in how well they handle accounts, deal with customers, and consistently achieve sales targets
Takeaway
Working in the pharmaceutical industry opens doors to countless opportunities for growth, development, and learning. The salaries and numerous benefits compensate well for its employees' effort and dedication, which is why job satisfaction is high among professionals in this field. 
But with the industry continuously developing and progressing to uphold healthcare standards worldwide, opportunities are more aplenty and diverse, paving the way for people of different expertise to make their mark. 
Pharmaceutical Companies In Each State
Pharmaceutical Companies In Maryland
Pharmaceutical Companies In New Jersey