Ozempic is an injectable prescription medicine used to improve blood sugar in adults with type 2 diabetes and reduce the risk of major cardiovascular conditions like heart attacks, strokes, or death in adults with type 2 diabetes with known heart disease.
We have collected a range of Ozempic weight loss before and after pictures to give you an idea of how the process goes and the results users have achieved.
What Is Ozempic, And What Does It Do?
Ozempic is one of the brand names under which semaglutide is distributed.
This medication is used by adults with type 2 diabetes mellitus. It is administered once a week via subcutaneous injection. It also comes in an oral tablet that is usually taken daily. Ozempic is designed to be used in conjunction with diet and exercise to improve an individual's blood sugar levels.
In addition, semaglutide helps reduce the risk of someone with type 2 diabetes mellitus and heart disease experiencing a major adverse cardiovascular event (e.g., non-fatal stroke, non-fatal myocardial infarction/heart attack, or cardiovascular death).
The Difference Between Ozempic & Wegovy
Danish healthcare company Novo Nordisk markets the injectable form of semaglutide under the names Wegovy, Rybelsus, and Ozempic, but each has slightly varying purposes. Wegovy is mainly used for chronic weight management and helps with weight loss, while Ozempic treats patients with type 2 diabetes and lowers the risk of major cardiovascular events such as stroke, heart attack, or death in adults, also with known heart disease. 
Ozempic, while not mainly intended as a weight-loss drug, can still help patients lose a few pounds. Similarly, Wegovy can also help patients suffering from type 2 diabetes, which is also a weight-related condition. 
Ozempc Weight Loss Journeys
Shannon Natalia (@shannonnatalia)
Known for her body curves and unique poses, Shannon Natalia has gained a massive fan following on all social media sites like Tiktok and Instagram. But not everything has been glamourous for the social media star, having struggled with lipoedema, a painful, abnormal build-up of fat in the legs and the arms.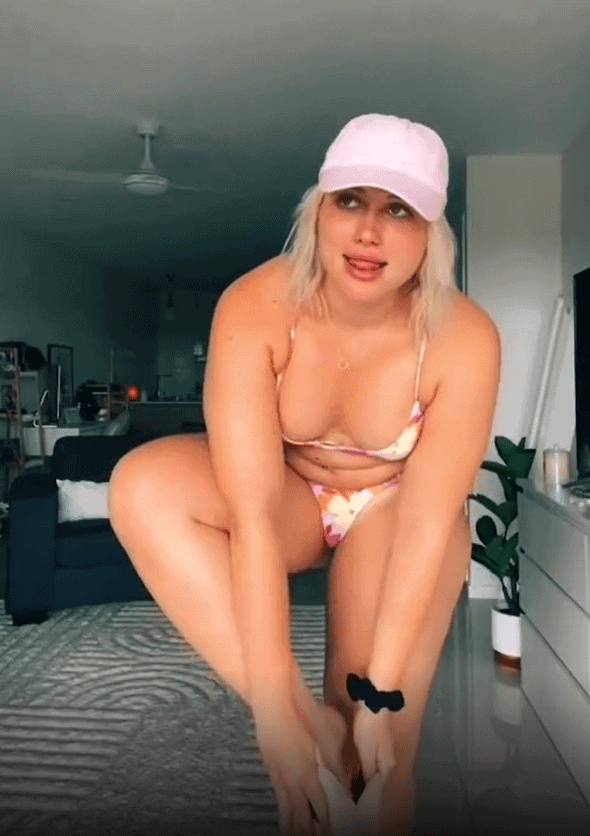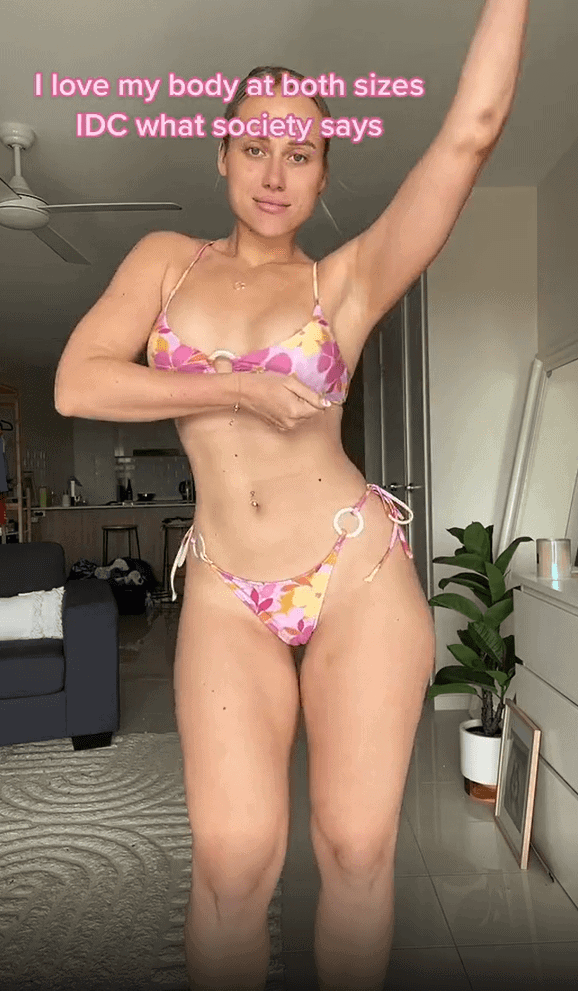 Thanks to Ozempic, a healthy diet, and rigorous exercise, she managed to pull through and lost about 20 kgs.
@2sistersonajourney
Joint Tiktok user @2sistersonajourney are two sisters who started their Ozempic journey last March, but it wasn't without the occasional bumps along the way—They had to be on a waiting list and struggled to find an Ozempic pen. The sisters also noted the rather painful injection sites and all the uncomfortable side effects they experienced
But all of the inconveniences were worth it. Both sisters lost 10 kgs and 12 kgs respectively only after 12 weeks of using Ozempic, and they couldn't be any more pleased with their results. 
Charmyne P. (@charmynep)
Charmyne P took Ozempic after her general physician recommended it instead of duromine. She was already 50, undergoing menopause, and weighed 77 kgs. While taking the weekly shots, she felt her appetite curb and could only stomach small amounts before she felt full.
After 5 months with Ozempic, she managed to lose about 10 kg.
@eat.my.cake
User @eat.my.cake started her Ozempic journey with a weight of 262 lbs. Coupled with metformin (1000 mg), a healthier diet, exercising (weightlifting), and increased daily activities, she became leaner and lost 23 lbs, currently weighing 239 lbs. 
Madison Peoples (@madisonpeoples_)
While not a diabetic herself, Madison Peoples spent 8 months using Ozempic prescribed by her doctor for weight loss and already saw a difference in her appetite within the first month but didn't rely on the medication alone. She also followed a strict diet and worked out up to 4 times a week.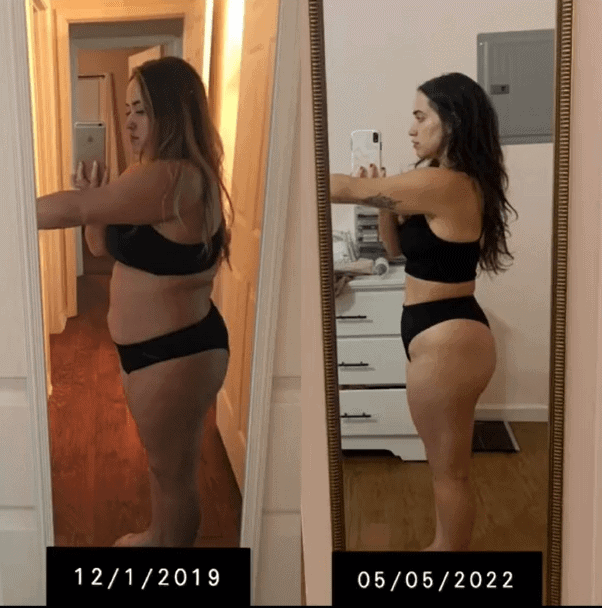 After 8 months, she lost about 42 lbs and is proud of her results.
Ghlee @ghleanna
Before using Ozempic, Ghlee weighed around 89 kgs and usually wore size 16 pants. She started using the medication around November of 2021 and already saw results the following month, being able to fit into a size 11 jeans and a size 12 dress.
After a few months of medication, she now weighs around 68 kgs and can wear size 10 jeans and dresses more comfortably and confidently than ever.
Mez Maraki (@mez.maraki)
Australian user @mez.maraki started her 5-month Ozempic medication journey weighing around 139 kgs. She has lost 18 kgs, now weighing 121 kgs, and is continuously losing more weight.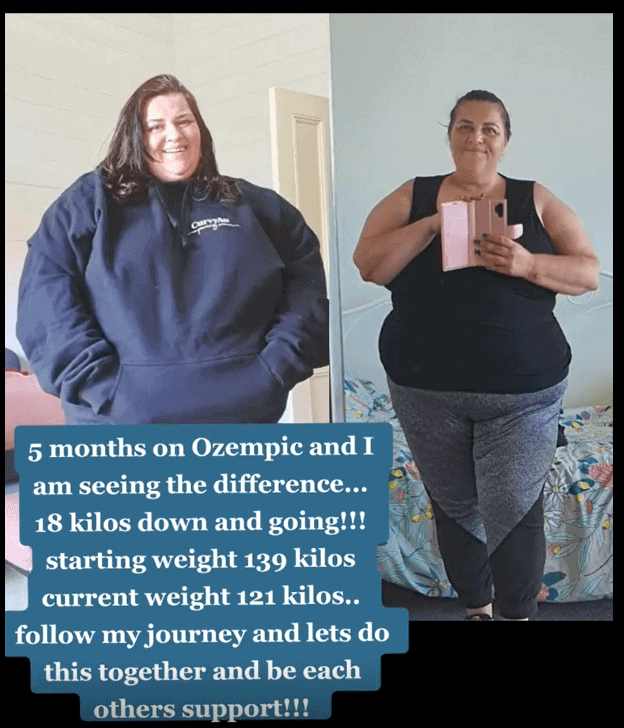 How Does Ozemoic Help You Lose Weight?
Ozempic assists with weight loss by mimicking the hormone that is responsible for regulating appetite. In addition to decreasing appetite, it reduces cravings and changes one's dietary preference. Ozempic also slows down the digestion process, which helps an individual feel fuller longer.
Ozempic Side Effects
Ozempic injections are generally safe, but some users experienced a few symptoms such as:
Nausea*
Diarrhea
Dry mouth
Stomach (abdominal) pains
Vomiting
Constipation
*One trick some users use is to take Ozempic at night and sleep after to avoid feeling nauseous.
In some cases,  the medication can also cause more serious side effects:
Pancreatitis – Glycemic control trials found that some patients using Ozempic also had acute pancreatitis, although further study is needed to solidify this claim.
Vision problems – The FDA report on the effects of Ozempic showed a few cases of diabetic retinopathy, macular complications, and blurred vision. The SUSTAIN-6 study also showed that some patients experienced progression of eye changes, including bleeding or swelling in the back of the eyes. 
Gallbladder problems – Some people taking Ozempic have reported experiencing gallbladder problems like gallstones and inflammation.
Allergic reactions – Semaglutide may cause allergic reactions in some people like swelling of the face, lips, tongue, or throat; trouble breathing or swallowing; severe rashes or itching.
While using semaglutide per se does not cause low blood sugar (hypoglycemia), it can still occur when you use it along with other medicines, including insulin or sulfonylureas, that can lower blood sugar.
Avoid sharing your Ozempic pen with other people after using it, even if the needle has been changed. It may lead to infections and other side effects. 
Ozempic Weight Loss Transformations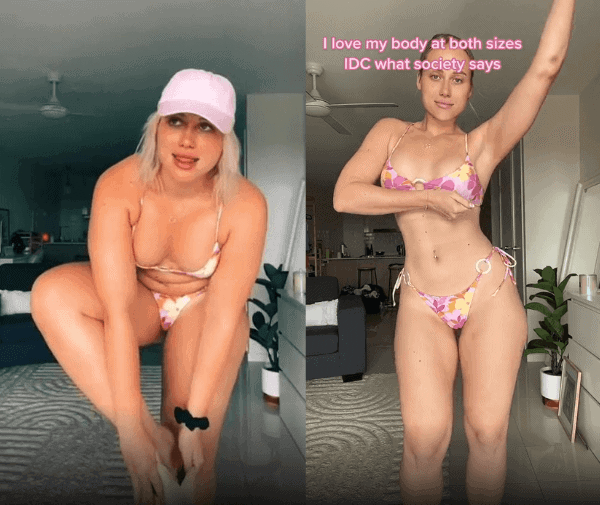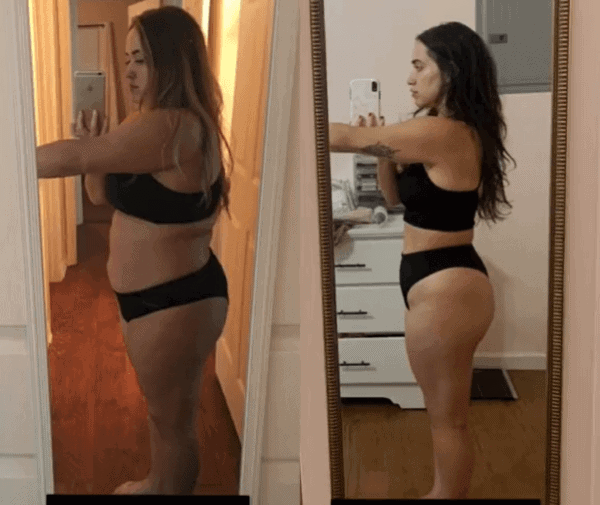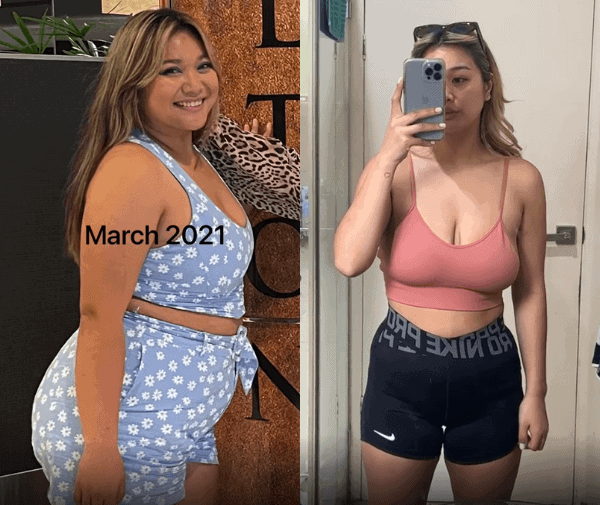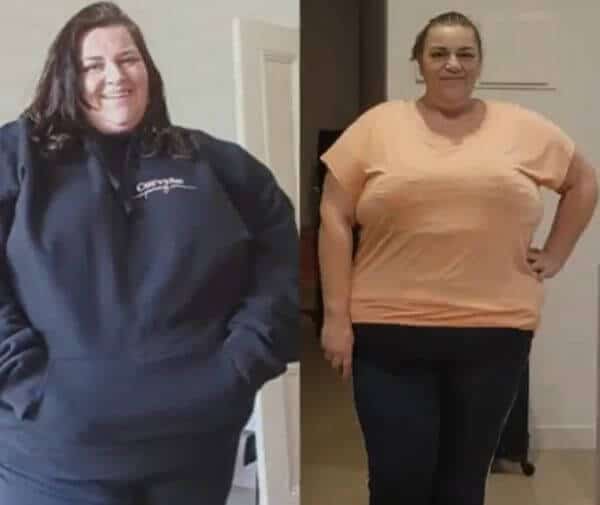 Takeaway
With all the testimonials we've seen considered, Ozempic has proven itself a highly effective weight-loss medication. It can greatly help people struggling with health problems like type 2 diabetes, high blood cholesterol, and heart disease. It can also help them through their weight loss journey. 
Consult with your doctor to see if the medication can suit your health needs and to rule out any adverse health effects. It should also always be used while simultaneously eating a healthy diet and exercising regularly.
Disclaimer: this article does not constitute or replace medical advice. If you have an emergency or a serious medical question, please contact a medical professional or call 911 immediately. To see our full medical disclaimer, visit our Terms of Use page.
Related Articles
Mounjaro Before And After Photos
Snow Teeth Whitening Before And After
Wegovy Weight Loss Before And After Pictures
Wegovy Vs Ozempic for Weight Loss
Toenail Fungus Pictures Before And After
Lip Flip Before And After Pictures
Botox Before And After Pictures
Tummy Tuck Before And After Pictures