Wegovy is an FDA-approved high-dose injectable medication for people who are generally obese, have a BMI index of 30 or higher, and those with certain weight-related medical conditions like hypertension, high cholesterol levels, or type 2 diabetes. 
In this article, we'll show some Wegovy weight loss before and after pictures to show how effective the drug can be when used in conjunction with diet and exercise.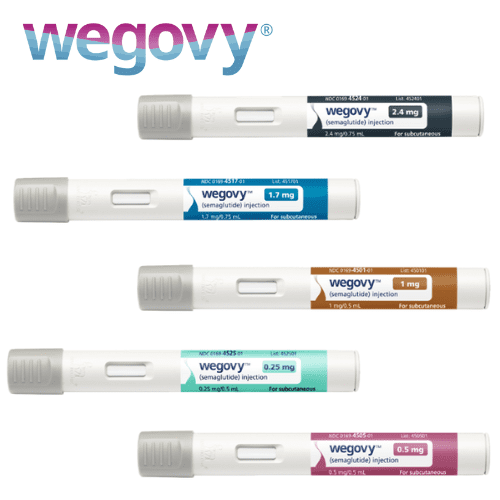 How Wegovy Works
Wegovy uses the drug semaglutide, which functions like the hormone glucagon peptide-1 (GLP-1) and is often used to treat type 2 diabetes and long-term weight management. This particular hormone occurs naturally in the body, though some people may benefit from additional supplementation.
Semaglutide increases insulin secretion, which makes it ideal for diabetes. But at higher doses, it acts on centers in the brain and suppresses appetite. It also controls blood sugar levels and can even lower the risk of heart attack, stroke, or the risk of dying from type 2 diabetes. 
But Wegovy's effects don't simply show up overnight. It's meant to be taken for a couple of months for you to see optimal results, though some users claim already noticing changes in their eating habits and appetite in only a matter of weeks.
Wegovy Vs Ozempic – What's The Difference?
Wegovy and Ozempic are the two brands Danish healthcare company Novo Nordisk uses to market the injectable form of semaglutide. Wegovy is mainly used for chronic weight management and helps with weight loss, while Ozempic treats patients with type 2 diabetes and lowers the risk of major cardiovascular events such as stroke, heart attack, or death in adults, also with known heart disease. 
Ozempic, while not mainly intended as a weight loss drug, can still aid in losing a few pounds. Similarly, Wegovy is also shown to help patients with type 2 diabetes, which is also a weight-related condition. 
Wegovy Weight Loss Before and After Results
Here are some videos of individuals before and after using Wegovy we've taken from Tiktok
Courtney (@tayandthetwins)
Before using Wegovy, Courtney had a difficult experience taking various weight loss medications, which according to her, made her jittery and nauseous. However, with Wegovy, she hasn't experienced any troubles so far and has lost 90 lbs since she started using it.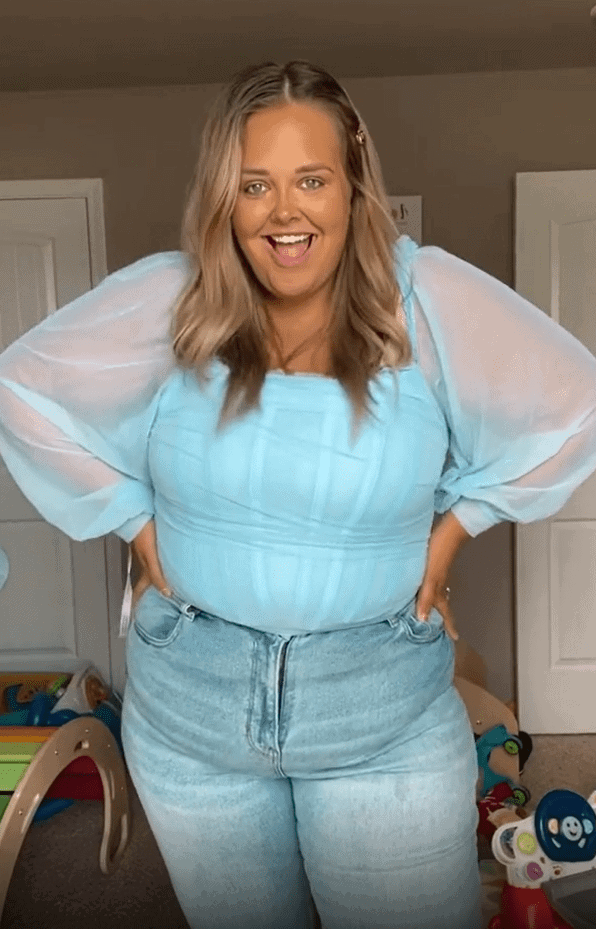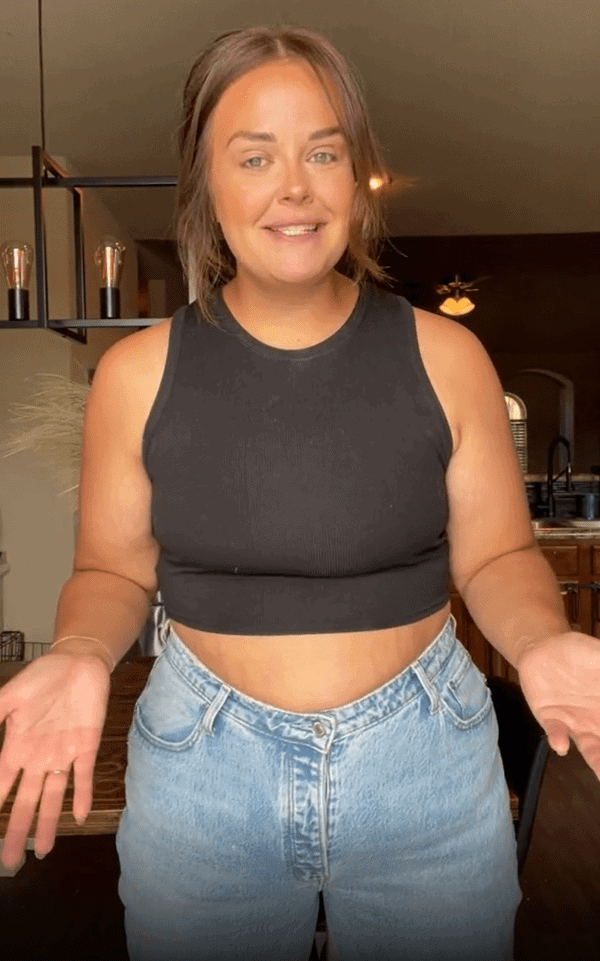 Kahlin Grant (@kahlinkapow)
Kahlin Grant lost 75 lbs in 7 months. After getting Wegovy from her primary care doctor, she did intermittent fasting (using the 8-16 hour method), avoided sugar and carb-rich foods, and focused only on salads and smoothies within the fasting period.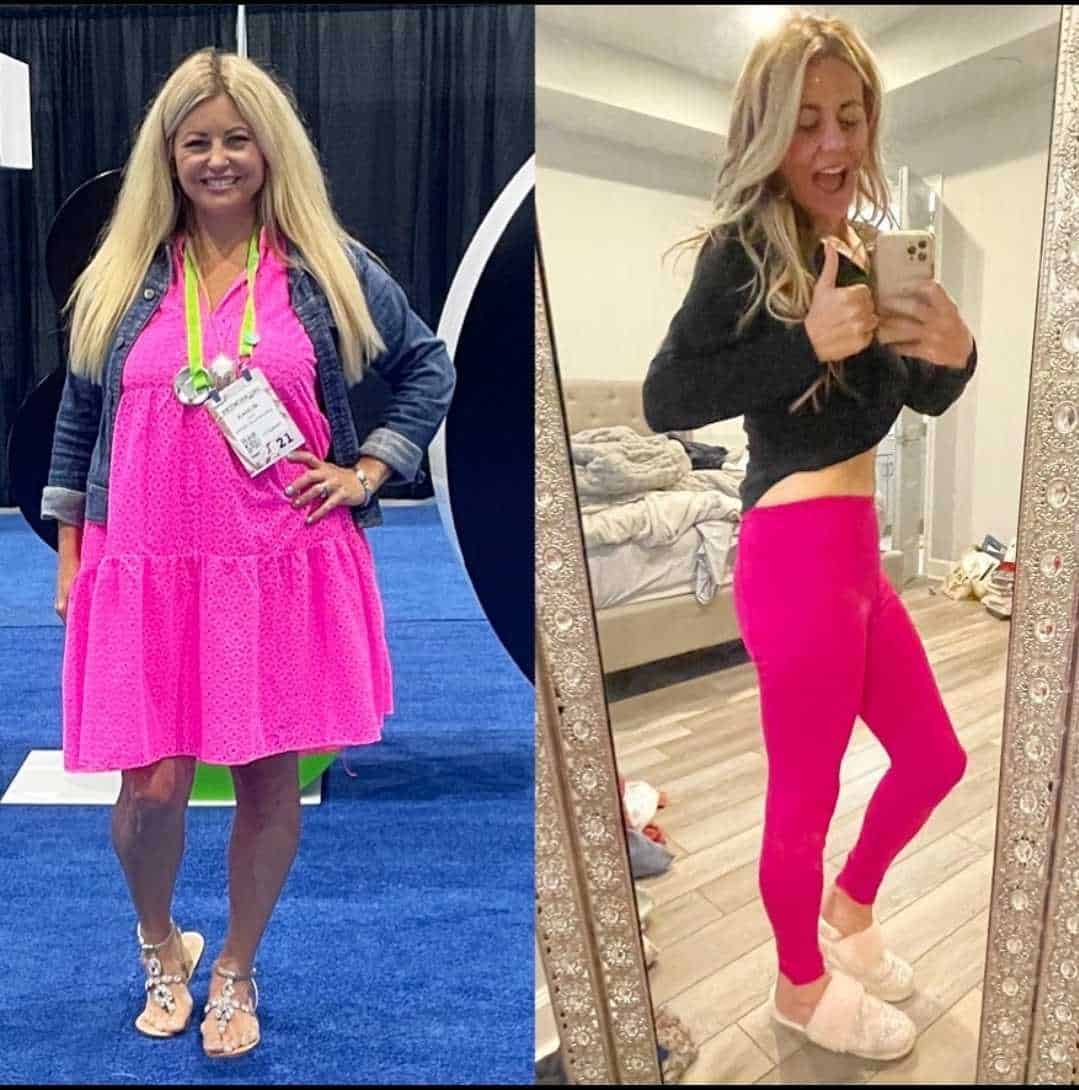 Like user @trimdafat, Kahlin also emphasized being consistent with the medication and eating a healthy diet, making them part of her habit throughout the 7-month timeframe. 
Kayla Lafferty (kaylalafferty20)
This woman used to weigh around 278 lbs before starting Wegovy. She lost 78.1 lbs with the new weight-loss drug, about 28% of her baseline body weight, and currently weighs around 199.9 lbs.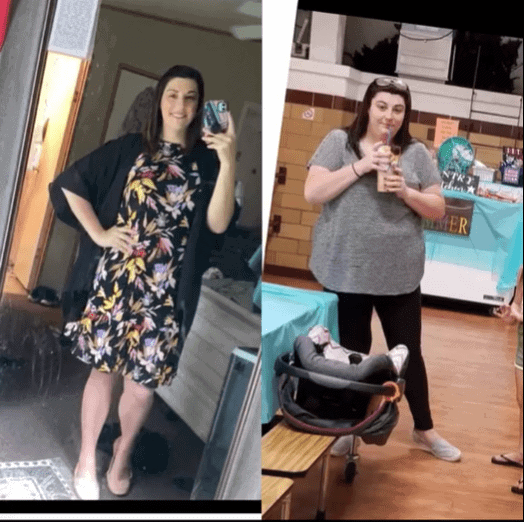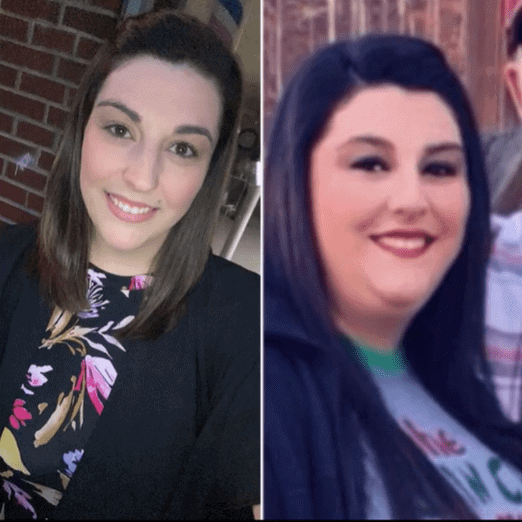 She's also downgraded to large-sized shirts and size 15/16 jeans.
TrimdaFat (@trimdafat)
User @trimdafat lost about 30 lbs only after 11 weeks of using Wegovy. She also points out that using Wegovy changed her weight loss mindset, emphasizing putting one's time, effort, and consistency into the whole weight loss process, instead of simply depending on the medication alone. 
As she says there's still some work to be done, she'll continue her healthy habits with Wegovy to see more optimal results. 
Samantha RN MSN (@nursesamcgt)
Samantha is a registered nurse and started undergoing a weight management program due to PCOS weight gain and a future desire to get pregnant. She started on a weight loss program last October, starting with Wegovy in December of the same year, and has since lost 50 lbs — 30 lbs from the October program and an additional 20 lbs with Wegovy. 
U/jds2001
Reddit user @jds2001's obesity medicine doctor recommended using Wegovy to help with appetite suppression, which worked out well for him. After using the medication for about 3 months, he already achieved a nearly 60 lb reduction. He had already undergone a weight loss program months prior to medicating with Wegovy, which also contributed to the weight loss.
And now that he's lost considerable weight, he shares about finally fitting well into a medium-weight, button-front black coat that he hadn't been able to wear for a while since the buttons would snap open on their own. Now he wears it comfortably and comfortably.
Ramsey Hare 
At age 30, Ramsey Hare decided to undergo bariatric surgery for weight loss. But at age 40, a year and a half of fertility treatments, along with steroid injections, reversed many of the gains she had made in maintaining her weight loss.
When she started using Wegovy, she found it quite simple and painless. Within three weeks, she had already lost 18 lbs; by three months, she lost 38 lbs; and by the sixth month, she had lost about 47 lbs.
Possible Side Effects 
While Wegovy has been proven safe and effective in many cases, it may still cause occasional side effects in some people after the injection. The commonly reported ones include: 
Nausea
Diarrhea
Vomiting
Constipation
Stomach/abdominal pain
Headaches
Fatigue 
Feeling bloated
Belching
Heartburn
Although rare, semaglutide dosages can also cause more serious side effects such as the following:
Gallbladder problems – Taking semaglutide can sometimes cause problems with the gallbladder, including gallstones. Other symptoms include pain in the upper stomach, fever, and jaundice of the eyes.
Eyesight problems – One study found that semaglutide medication has been linked to increased the incidence of diabetic retinopathy, macular complications, and blurred vision. 
Hypoglycemia –  Increased risk of low blood sugar in patients with type 2 diabetes, especially those who take medicines for type 2 diabetes such as sulfonylureas or insulin. 
Rapid heart rate – According to a study published in the journal Frontiers In Endocrinology, patients have reported their heart rate for several minutes, even while at rest after taking semaglutide
Suicidal thoughts and ideation – The medication should be avoided in people with a history of suicidal attempts or active suicidal ideation, as clinical trials with other weight management products have shown an increase in these tendencies.
Wegovy is also known to interact with other medications like aspirin, insulin, herbal supplements, and some over-the-counter products. These interactions can diminish either medication's effectiveness, so doctors recommend taking Wegovy injections a few hours after taking other medications.
Pregnant and breastfeeding women should also avoid using weight-loss drugs like semaglutide to prevent harmful effects on fetal development and maternal health. 
Takeaway
Medications like Wegovy can help people who are obese or overweight through their weight loss journey and help them avoid health problems like high blood cholesterol, heart disease, and even put diabetes symptoms in remission. With all the testimonials we've seen considered, it has proven itself a highly effective weight-loss medication.
However, it's important to note that taking weight-loss medications should never replace habits like eating a healthy diet and regular exercise and should all be part of the regimen. It's also wise to check with your doctor to see if the medication suits your health needs and to rule out any adverse health effects.
Disclaimer: this article does not constitute or replace medical advice. If you have an emergency or a serious medical question, please contact a medical professional or call 911 immediately. To see our full medical disclaimer, visit our Terms of Use page.
Wegovy Before & After Weight Loss Transformations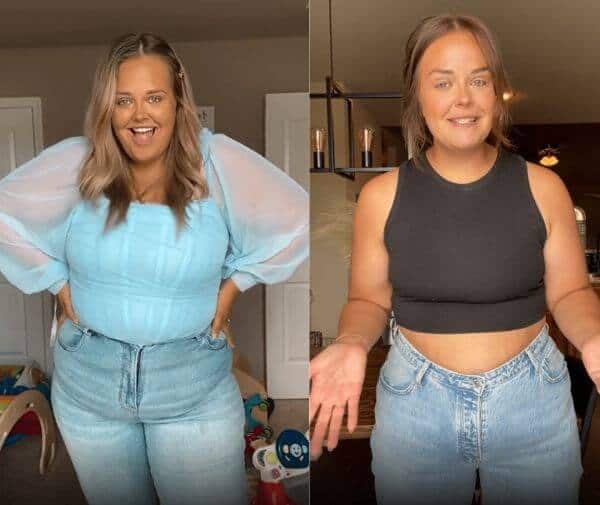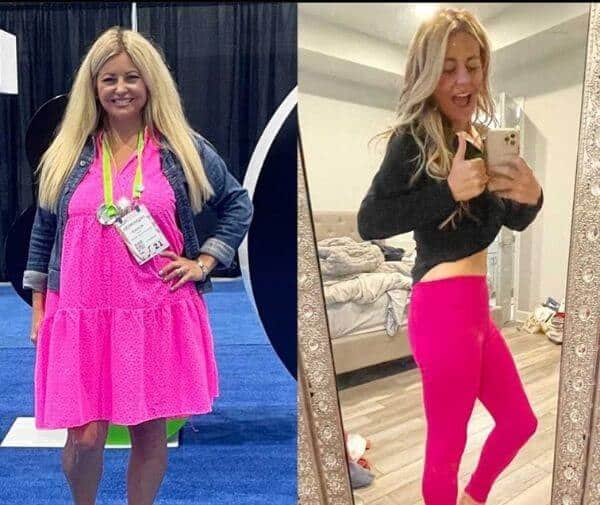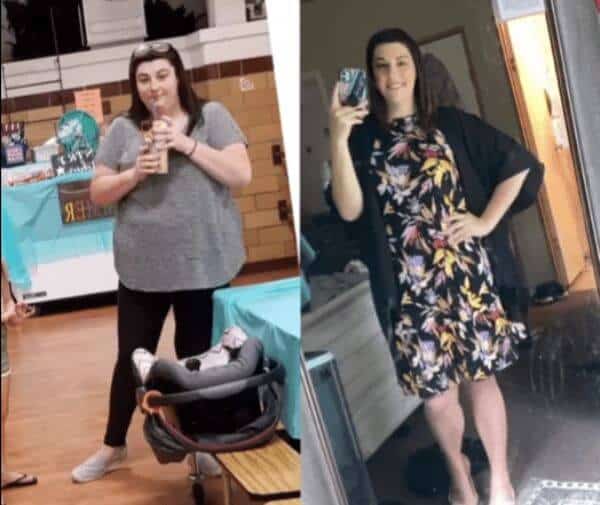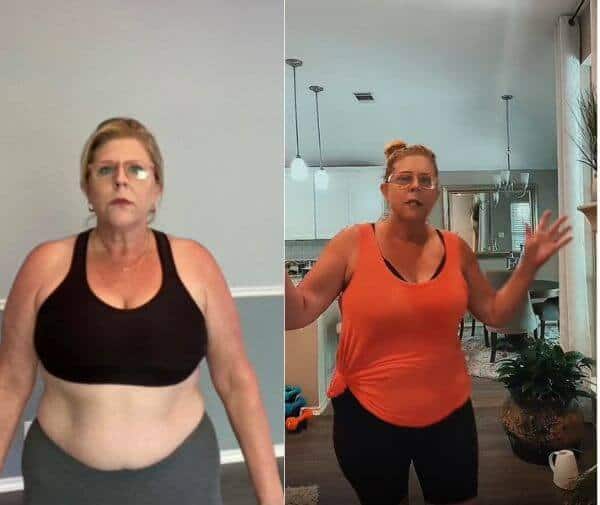 Related Articles
Mounjaro Before And After Photos
Wegovy Vs Ozempic for Weight Loss
Toenail Fungus Pictures Before And After
Snow Teeth Whitening Before And After
Lip Flip Before And After Pictures
Botox Before And After Pictures
Tummy Tuck Before And After Pictures