If you have type 2 diabetes, Rybelsus could help improve your blood sugar levels. But it does more than that — it can also make you drop a few pounds along the way. So for today's article, we'll show you some Rybelsus weight loss before and after photos and videos to help give you an idea of how the medication works. 
What Is Rybelsus, And How Does It Work?
Rybelsus is a prescription drug for adults with type 2 diabetes to manage blood sugar levels. It contains the drug semaglutide, a hormone that functions synthetically like the hormone glucagon peptide-1 (GLP-1) and is often used to treat type 2 diabetes and long-term weight management. While the body can produce this particular hormone naturally, some may need more and get it through additional supplementation.
Rybelsus lowers blood sugar levels by increasing the body's insulin release. As the pancreas releases more insulin, it helps move sugar out of your blood and into your cells, lowering your blood sugar level. At the same time, the pancreas produces less glucagon, which activates the liver to make sugar, spiking blood sugar levels.
Semaglutide increases insulin secretion, which makes it ideal for diabetes. But at higher doses, it acts on centers in the brain and suppresses appetite. It also controls blood sugar levels and can even lower the risk of heart attack, stroke, or the risk of dying from type 2 diabetes. 
Can Rybelsus Promote Weight Loss
Unlike similar medications like Wegovy or Mounjar (which have a dual purpose), Rybelsus isn't primarily used as a weight loss drug. While it does promote weight loss, it's only one of the side effects of taking the medication.
How To Use Rybelsus?
Rybelsus is taken once a day on an empty stomach, at least 30 minutes before the first meal of the day, to ensure maximum absorption. Refrain from eating, drinking, or taking other oral medicines for 30 minutes after taking a tablet.
Patients usually start with a 3 mg dose for the first 30 days; your healthcare provider will increase it to a 7 mg or 14 mg dose as the medication continues. If you miss a dose, take your next dose the following day as scheduled, then go back to your regular schedule. Never take an extra dose to make up for the missed one.
Rybelsus Weight Loss Before & After Photos
Here's what some social media users have to say about their experiences with Rybelsus:
Katy Gourdin (@k.bird1215)
TikTok user Katy Gourdin tried out Rybelsus to help shed weight. She started with the medication in June 2022 and underwent a weight loss program that lasted 8 months. As of February 2023, she has since lost an outstanding 82 lbs!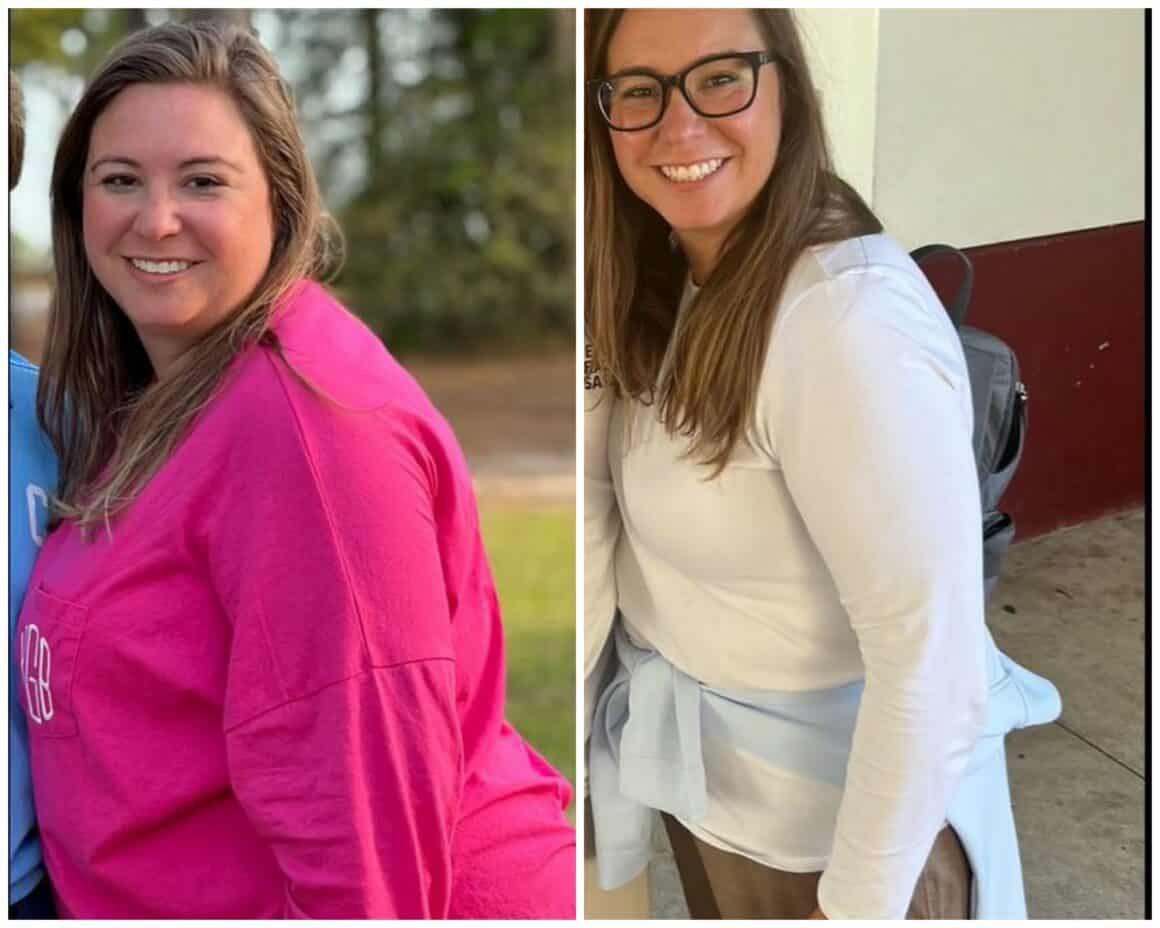 Lindsay Hendrickson (@lindsaym912)
Struggling with both PCOS and weight gain, Tennessee-based user Lindsay Hendrickson decided to give Rybelsus a try. She started with a 3 mg dose before gradually increasing it to 7 mg. In the video, Danielle declares having lost 12 lbs in a week and a half. Overall, she has since lost 32 lbs.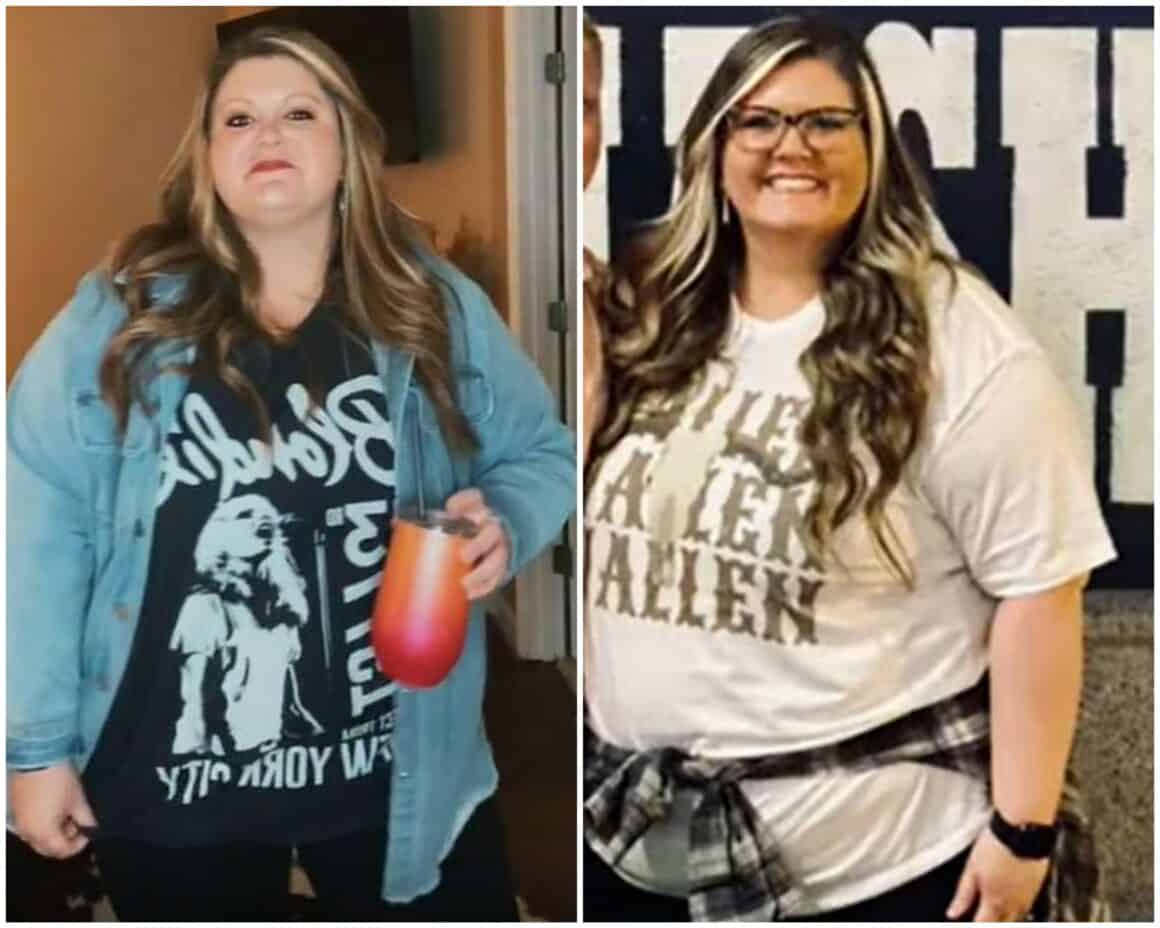 Cori Meyers (@c.c.myers)
Due to her PCOS, Cori was diagnosed as pre-diabetic, so her doctor prescribed a strict diet, an exercise plan, and Rybelsus to see how much weight she could lose on her own. She shed off 8 lbs from her initial 190 lbs.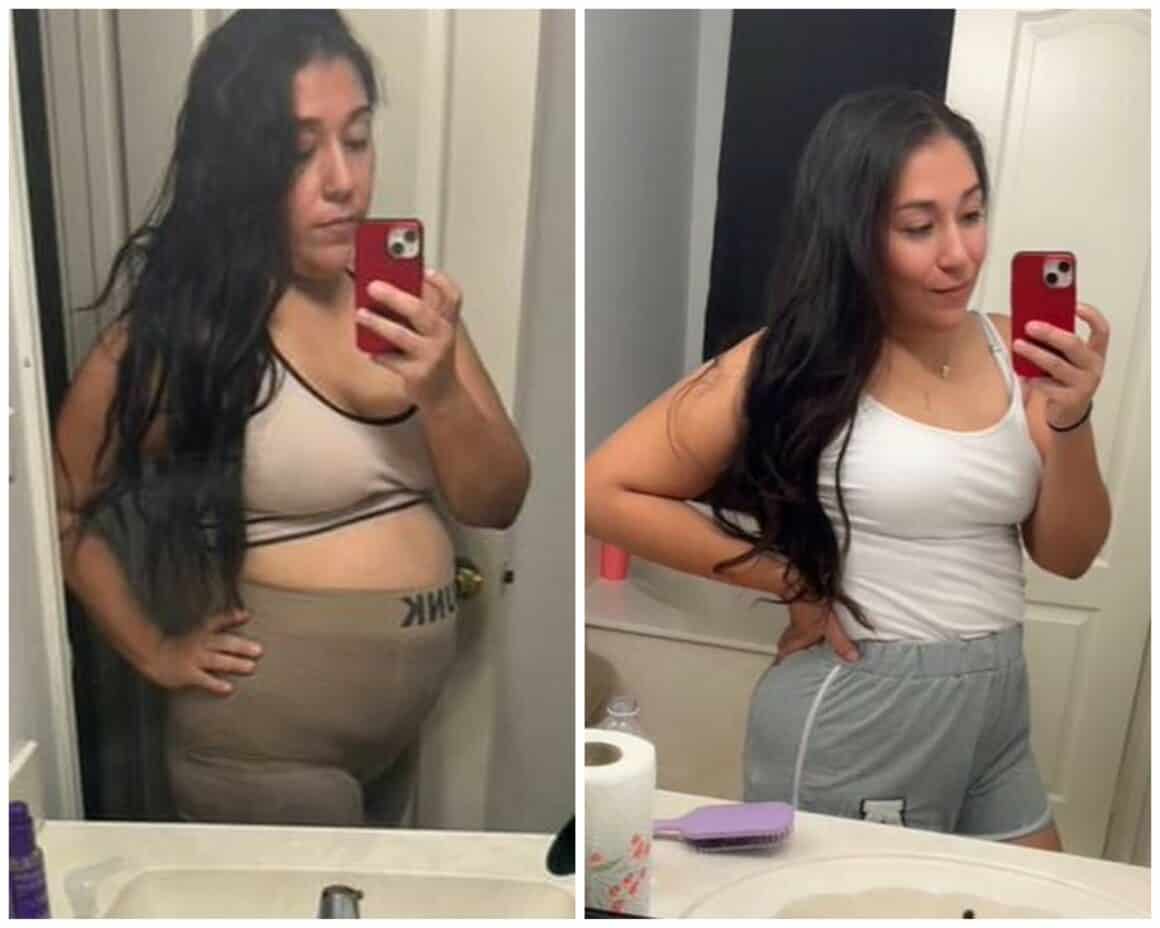 Danielle Breckenridge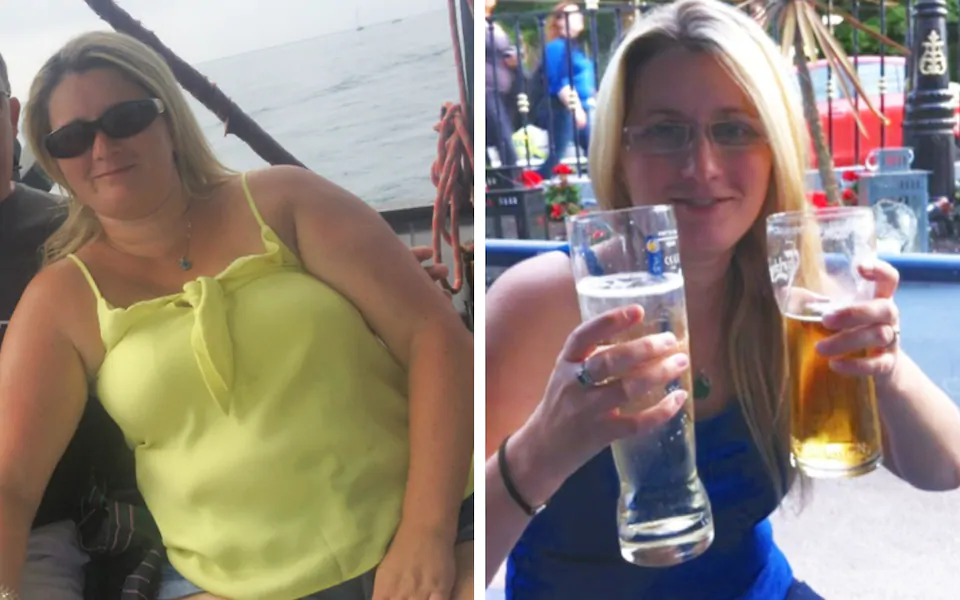 Danielle Breckenridge's story was featured in The Telegraph. Danielle had gestational diabetes during pregnancy, which caused her to gain weight after her daughter was born, so she started medicating on semaglutide, trying all three brand names – Rybelsus, Saxenda, and Ozempic, which all came in different forms. Overall, she's lost about 2 stone or 28 lbs. 
Possible Side Effects
Aside from weight loss, taking Rybelsus may cause a few mild side effects:
Nausea
Belly pain
Diarrhea
Loss of appetite
Vomiting
Constipation
These side effects usually occur upon starting with Rybelsus. But mild side effects of many drugs may disappear within a few days or a couple of weeks.
In some cases, it can cause the following allergic reactions, which could end up being severe:
Flushing 
Itchiness
Rashes
Swelling (either on the hands, lips, eyelids, mouth, tongue, or throat)
While rare, the medication may also result in some serious side effects, such as:
Vision changes
Serious allergic reactions
Pancreatitis
Low blood sugar (hypoglycemia)
Kidney failure
Gallbladder problems
Rybelsus could also increase the risk of thyroid cancer, which led to the Food and Drug Administration (FDA) giving it a boxed warning, the most serious type of warning mandated. 
Similarly, semaglutide has also been linked to an increased risk of pancreatitis, though it only occurs rarely. 
If any of these side effects persist or gravely affect your health, contact your healthcare provider immediately. 
Who Shouldn't Use Rybelsus?
People with a history of diseases like thyroid cancer, multiple endocrine neoplasia (MEN) type 2, and pancreatitis should not use Rybelsus, as its effects can trigger these conditions. 
Semaglutide can interact with insulin and insulin-releasing medications, like sulfonylureas and glinides. Similarly, people with hypoglycemia should also avoid taking semaglutide with dulaglutide simultaneously.
Pregnant and breastfeeding women with diabetes should consult their doctors before trying out Rybelsus to rule out possible health risks.
Conclusion
Rybelsus helps maintain optimal blood sugar levels for patients with type 2 diabetes. But while it's not specifically marketed as a weight loss product, it nonetheless delivers this "happy" side effect, giving optimal results, especially when paired with healthy lifestyle changes.
Consult your trusted healthcare provider if you're considering trying out Rybelsus to help weigh in the best options and clear possible health risks. 
Related Posts
Mounjaro Before And After Photos
Wegovy Weight Loss Before And After Pictures
Ozempic Weight Loss Before And After Pictures
Tummy Tuck Before And After Pictures
Disclaimer: this article does not constitute or replace medical advice. If you have an emergency or a serious medical question, please contact a medical professional or call 911 immediately. To see our full medical disclaimer, visit our Terms of Use page.