Druggenius.com is reader-supported. We may earn a commission through products purchased using links on this page. Learn more about our editorial process here.
Goli Superfruits Gummies are yet another addition to the increasingly popular world of vitamins and supplements. The manufacturer, Goli Nutrition, makes some strong claims about what their product can do, from increased immune function to better overall health.
But are these gummies everything they're marketed as, or is it all snake oil? In this review, we tackle whether these vitamin gummies are the silver bullet to your nutritional needs. We look at the ingredient list to give you a comprehensive idea of what they do, and we look at some of the science to see if there's any data to back up their claims.
*Note: Goli Superfruits Gummies are now known as 'Triple Action Immune Gummies'.
Goli Superfruits Gummies (Our Review)
Everyone's searching for the perfect gummy supplement. Goli Nutrition aims to produce gummies that make you look and feel good. They are loaded with vitamins and nutrients and are well-suited for every diet.
The gummies are non-GMO, plant-based, free from allergens, kosher, and low-calorie. This means that everyone can enjoy Goli Gummies, no matter their dietary restrictions.
These are soft, palatable, fruity, coin-sized gummy supplements. The active ingredients used aim to boost collagen. They also purport to support your immune system through high doses of antioxidant ingredients. The deliciousness is just the cherry on top.
Superfruits are fruits with a high antioxidant and vitamin content. They are full of nutrients and minerals. These benefits make them suitable for anyone who's not only looking to improve the condition of their skin but strengthen their immune system too. 
What Superfruits Are In These Goli Gummies?
Amla Berry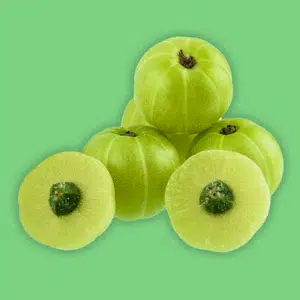 Amla berries (Indian gooseberries) have an abundance of vitamin C, vitamin E, and antioxidants. The berries are known to reduce the risk of chronic health conditions. Regular intake of amla berries can give you healthy and glowing skin.
Acerola Cherry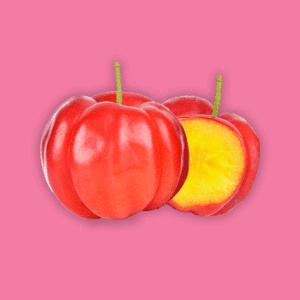 Acerola cherries (West Indian cherries) also have a high concentration of vitamin C. Vitamin C is a key nutrient in the functioning of our immune system. 
Acai Berries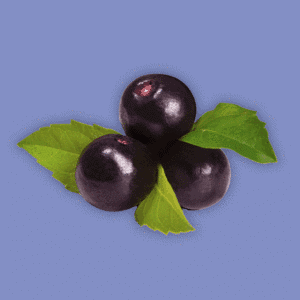 Acai Berries are made up of antioxidant-rich plant compounds, vitamin A, vitamin E, healthy fats, and fiber.
Goji Berries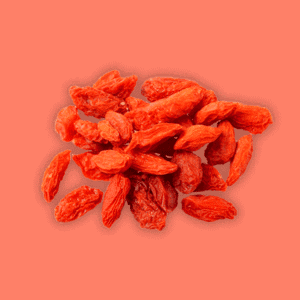 Goji berries have been a popular medicinal ingredient in Asia for centuries. Because of this, goji berries have found their way into many supplements. They promote healthy skin and increased immune function.
With this in mind, it's easy to see why these berries are included in the gummies. 
Pros
Powerful antioxidant
Keeps skin healthy 
Vegan
Kosher-certified
Contains no artificial preservatives 
Cons
Goli Superfruits Ingredients
Vitamin A
Vitamin A is a fat-soluble vitamin that contains antioxidants. These ensure that the immune system functions normally.
A daily dose of gummies contains 1000 mcg of vitamin A. 
An overdose of vitamin A can cause acute Hypervitaminosis A. Symptoms of an overdose are headaches, dizziness, nausea, itchy skin, and joint pain.
Always consult your doctor before using vitamin supplements.
Vitamin C
Although vitamin C may not be the cure for a common cold that people say it is, it does strengthen the immune system against viruses that could cause a cold.
The body doesn't produce or store vitamin C, so it needs to be replenished regularly.
Vitamin C helps produce collagen, which maintains healthy bones, gums, skin, and blood vessels. It's the main active ingredient in the Superfruits Gummies that improves skin health.
The 360mg of vitamin C from your daily dosage of gummies will help ward off colds and give you everything you need to keep your skin and bones healthy.
Vitamin E
Vitamin E plays a vital role in cellular regeneration, although the body only needs small amounts of it. Like vitamin A, vitamin E supports the immune system.
The daily dose of 20mg of vitamin E is well below the upper limit for adults, making it safe to consume. 
Zinc
Zinc aids in the function of the immune system and metabolic process. It also plays an important role in healing wounds. Zinc has been shown to protect the skin from intense UV damage and act as a powerful antioxidant.
A zinc overdose can cause nausea, vomiting, loss of appetite, stomach cramps, and diarrhea.
Sodium
Sodium is a key nutrient and mineral that acts as an electrolyte.
Electrolytes regulate nerve and muscle function, help repair damaged tissue, and keep you hydrated. Staying hydrated during and after physical activities is important as it reduces the risk of injury.
Goli gummies contain 30mg of sodium, which is more than enough to cover your daily requirements.
An overdose of sodium could be fatal. Wisely, a bottle of Goli Superfruits Gummies doesn't have enough sodium to lead to an overdose.
Silica: Bamboo Shoot Extract
The nodes (knobby parts) of a bamboo stalk are rich in silica.
Bamboo shoot extract is beneficial because it's anti-inflammatory and a driving force for renewing damaged cells. It also enriches skin and hair.
Along with bamboo shoot extract having many health benefits, it's also used as an anti-caking agent in Goli Superfruits Gummies. It clarifies the gummies, giving them their translucent appearance.
Additional nutritional information
Each Gummy Contains:
Total Carbohydrate 3g
Total Sugars 2g
Vitamin A (retinyl palmitate) 250 mcg
Vitamin C (ascorbic acid, sodium ascorbate) 90 mg
Vitamin E (d-alpha tocopheryl acetate) 5 mg
Zinc (zinc citrate) 2.75 mg
Silica (Bamboo shoot extract) 11 mg
Sodium 7.5 mg
Organic Fruit Blend: Acai Berry, Acerola Berry, Amla Berry, Pomegranate, Goji Berry, Banana, Apple, Strawberry 100 mg
One gummy (quarter serving) contains:
12.5 calories
3g carbohydrates
2g sugar
100mg organic fruit blend
Expert opinion
Statistics show that half of all American adults take vitamin or mineral supplements regularly.
More than $12 billion is generated from the sales of vitamins per year. Nutrition experts say that money would be better spent elsewhere. Ordinary fruits and vegetables are just as nutrient-dense as their supplement counterparts.
Goli Superfruits Gummies contain no artificial sweeteners. However, they're still full of high-calorie sugars like cane sugar and tapioca syrup. While the sugar certainly makes the gummies more palatable, there are considerable downsides to having such sweet supplements.
Diabetics and people with blood sugar problems should probably avoid them since they'll likely send your blood sugar skyrocketing.
The high sugar content also works against you if you are trying to shed weight. For weight loss, the number one ingredient to cut back on is sugar. If you're looking for a vitamin supplement that will help you lose weight, this is probably not a good place to start.
Superfruit Gummies have many benefits. The sad truth, however, is that you can get the same result elsewhere. Regular fruit and vegetables are more than adequate for your nutritional needs. 
Solid fruits are a terrific addition to every diet. Not only are they cheaper, but they'll also fill you up, meaning you're less likely to turn to the snack drawer and undo all your progress.
Just like any other vitamin supplement, Goli Superfruits Gummies can't be used as a shortcut to better health. Every vitamin and mineral that the body needs is already readily available in food. 
Price
A bottle of Goli's Superfruits Gummies is around $20. The price can be lowered by buying their multi-bottle bundles.
They can be purchased directly from Goli Nutrition. Although the company is based in the USA, you can buy and ship them all over the world.
Safety
Goli Superfruit Gummies are 100% plant-based, so they're vegan and vegetarian friendly. The equipment used to manufacture the gummies is kosher-certified and allergen-free.
Goli Superfruits Gummies can be given to children, but the dosage should be halved. 
While some amounts of vitamins and minerals in the supplement surpass the FDA upper limits, it's not enough to cause toxicity.
Goli Superfruit Reviews
The average rating for Goli Superfruits Gummies is 4.4 out of 5 stars from 2,262 reviewers.
Positive Reviews
Many customers are generally happy with Goli Superfruits Gummies.
The special effort to make the gummies available for anyone is highly appreciated amongst the customers, especially vegan and kosher-dieters. With the Superfruits Gummies being completely allergen-free, they are loved even more.
Along with the taste of the gummies, the packaging is admired by customers. The gummies have a sweet, juicy, and fruity flavor, and were softer than expected.
People who take Goli Superfruits Gummies daily report having seen remarkable changes in their skin and mood. The easy-to-consume product has customers going back to purchase more. 
All the vitamins and nutrients in Superfruits Gummies make it a wonderful addition to the diet to build up the immune system.  Energy levels also rise. The gummies are fantastic for anyone that needs a boost of energy to overcome a slump. In addition to this, active customers noticed that they recover quicker after a workout.
Overall, most customers are satisfied with Goli Superfruits Gummies and would recommend them to people they know. 
Negative Reviews
While Goli Superfruits Gummies received many positive reviews, we can't overlook the negative ones.
A common problem amongst unhappy consumers is receiving seemingly perfect packages, but products with broken or no protective seals. This could explain why some people reported them arriving as a wet, melted, and gooey mess. Incorrectly sealed packaging raises concern for the products not being safe for consumption.
Goli Nutrition is a reputable brand. It's still unclear whether the problem lies within the actual production or with shipping.
High amounts of sugar in the gummies had a small percentage of customers complaining of stomach aches. The problem persisted, even after cutting the gummies in half to make the portion size smaller.
Other customers with a low sugar tolerance also found the gummies to have a syrupy taste that they disliked.
Goli Superfruits Gummies FAQs
Can I take Goli Superfruits along with ACV and Ashwa?
Goli Superfruits Gummies can be taken along with ACV and Ashwa Gummies.
Goli's range of gummies is meant to complement each other. Superfruit gummies improve the formation of collagen, skin health and promote a healthy immune system. In addition to this, AVC and Ashwa gummies will aid in weight loss.
Goli Ashwagandha gummies also assist with cognition, memory, sleep quality and help to promote an effective response to daily stress.
Do Goli's Superfruits Gummies work for improved wellness and nutrition?
Goli Superfruits Gummies can work for improved wellness and nutrition if you're not already getting that nutrition from another source.
Often, vitamin supplement manufacturers will promote their products by highlighting the importance of the vitamins within them. While this isn't necessarily untrue, it is potentially misleading.
If you're getting enough vitamins and nutrients from your regular diet, there's not much reason to spend extra money on supplements.
Should you try these superfruits gummies?
Goli Superfruits Gummies are a good addition to your diet if you're not getting enough nutrients elsewhere. If you find that you have a deficiency in any of the vitamins that are found in Goli gummies, then taking a few of these each day could help to address the problem.
But if you have a healthy diet with plenty of whole fruits and vegetables, it's unlikely to do much for you.
How Much Do Goli Superfruits Gummies Cost?
Goli Superfruits Gummies cost around $20. Goli Nutrition and other online suppliers offer discounts on the gummies if you purchase more than one bottle.
The price and additional discounts of the gummies may seem like a bargain. If you plan on using Goli Superfruits in the long term, the overall cost will be significantly higher. Incorporating ordinary fruits into your diet will give you the same benefits, at a much lower cost.
What Does Science Say?
Science says that gummy supplements are unnecessary. Vitamin supplement manufacturers seem to be more profit-driven than concerned with the welfare of customers.
Although many health benefits can be listed for Goli Superfruits Gummies, you don't really need them. There are other alternatives when looking to improve your general health, wellness, and skin.
More Gummy Reviews