Goli Nutrition has received thousands of positive reviews for their gummies and we can see why. But, what is the difference between red and blue Goli gummies?
Goli Apple Cider Vinegar and Ashwagandha Gummies (with the latest addition of the Superfruits Gummies) have made it to the top of various lists for the best gummy supplements.
Goli Ashwagandha Gummies are ranked at #1 in Detox & Cleanse Weight loss products and ACV Gummies is a #1 best seller in Digestive Nutritional Supplements.
Apple Cider Vinegar Gummies and Ashwagandha Gummies are completely natural products that are vegan, allergen-free, and kosher-certified. The gummies are safe for adults (excluding pregnant women) and children. No negative side effects have been shown for Goli Gummies.
Red VS Blue Goli Gummies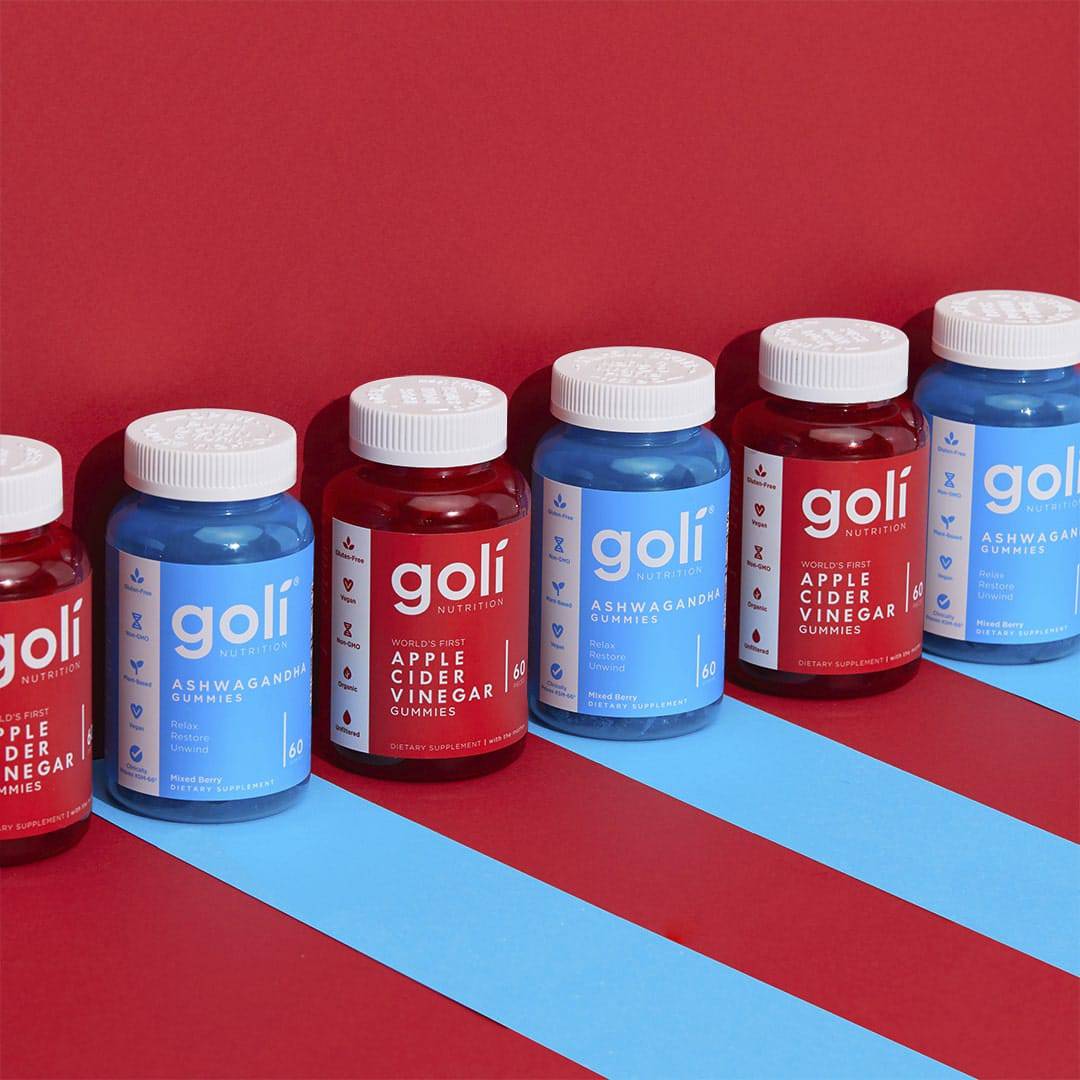 Goli gummies seem to be growing and growing in popularity. Having started with only the red, apple cider vinegar gummies, the brand has now added several new product lines. That leads us to a common question we see – what is the difference between red and blue Goli gummies?
Red & Blue Goli Gummies – What is The Difference?
The red gummies are apple cider vinegar gummies, whereas the blue gummies are ashwagandha gummies.
Red Goli Gummies – Apple Cider Vinegar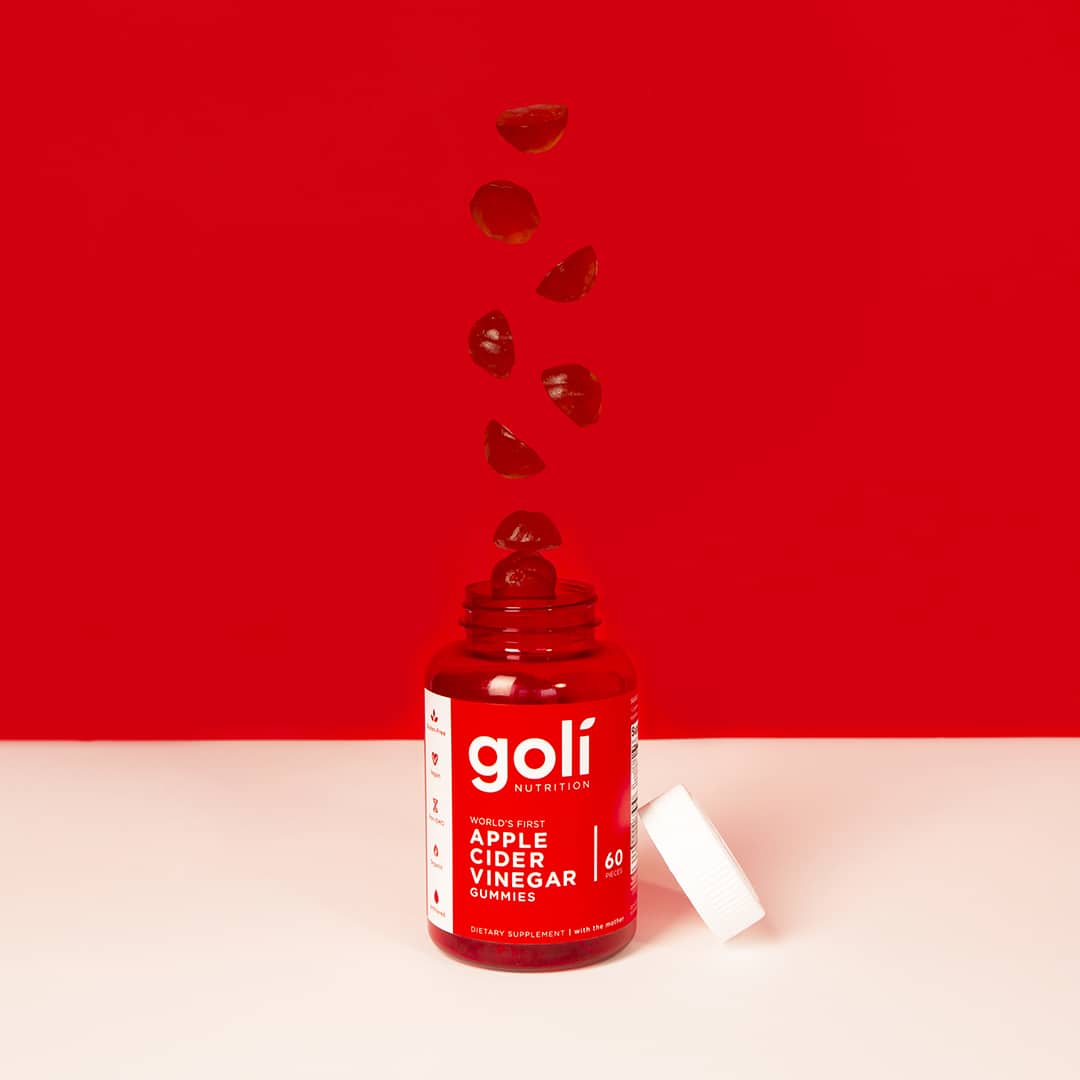 Red Goli Gummies are the company's apple cider vinegar gummy supplement. The aim is to give you all the health benefits of apple cider vinegar without the astringent acetic acid taste.
For many of us, the only way we can get a dose of apple cider vinegar down is to dilute it with water. Goli offers a soft, sweet, chewable gummy that's far more palatable. In addition to the health benefits of apple cider vinegar, Goli ACV gummies are saturated with essential vitamins and antioxidants.
Traditionally, apple cider vinegar is used to slow down digestion. A dose of apple cider vinegar after meals suppresses your appetite, leaving you feeling full for longer. Ultimately, you'll be less likely to overeat, which is a key element of weight loss.
Apart from the benefits of apple cider vinegar, Goli ACV Gummies included vitamin B and B12. These boost metabolism, improve immune function, skin, nail, and hair health. They also keep your heart healthy and convert food into cellular energy, which helps to keep you focused throughout the day.
Beetroot and pomegranate are also added to the gummies. Not only do these add to the flavor and provide the gummies their rich, red color, but they're great sources of antioxidants.
Blue Goli Gummies – Ashwagandha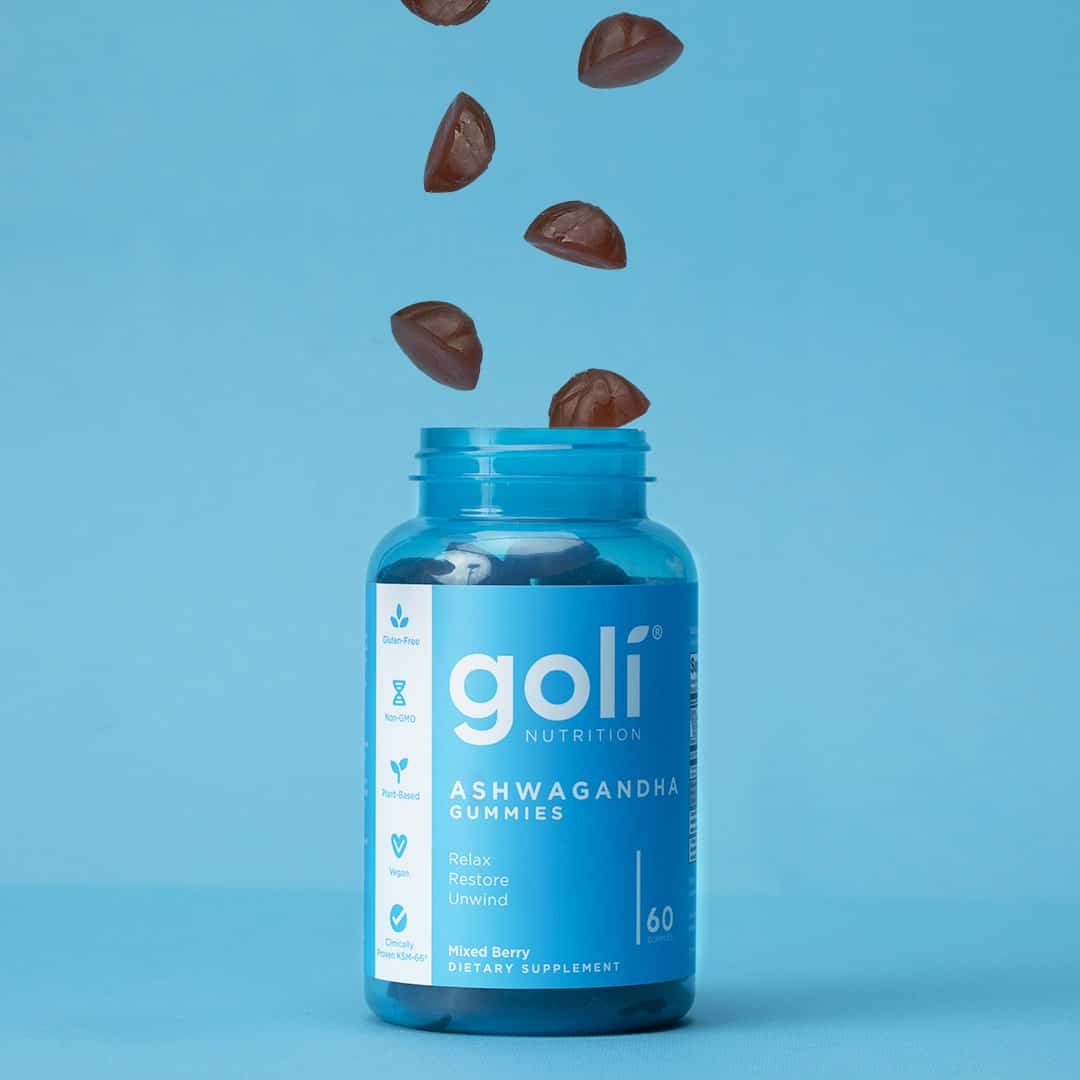 Goli Nutrition created the Ashwagandha Goli Gummies with the ancient Indian Ashwagandha medicinal herb and mixed berries.
Ashwagandha has an array of health benefits. Like Goli ACV Gummies, Ashwa Gummies also manage weight, but with the reduction of stress. If you're someone who struggles with emotional eating, these could prove beneficial over the ACV gummies.
Blue Goli gummies also support the immune system and promote healthier sleep. These features provide an important foundation for overall health and wellness.
KSM-66 is the ashwagandha extract active ingredient in the Gummies. This potent additive is extracted from the root of the herb and provides more powerful benefits than the leaves and flowers.
Goli has also included vitamin D which facilitates healthy immune system function. Other ingredients include organic sweeteners and natural fruit flavors.
Red and blue Goli Gummies have several health benefits. Blue Goli Gummies promote mental wellness, enhancing memory and alertness, and offer immune support, whereas red Goli Gummies improve gut health and control blood sugar, and cholesterol levels.
Red and Blue Gummies Differences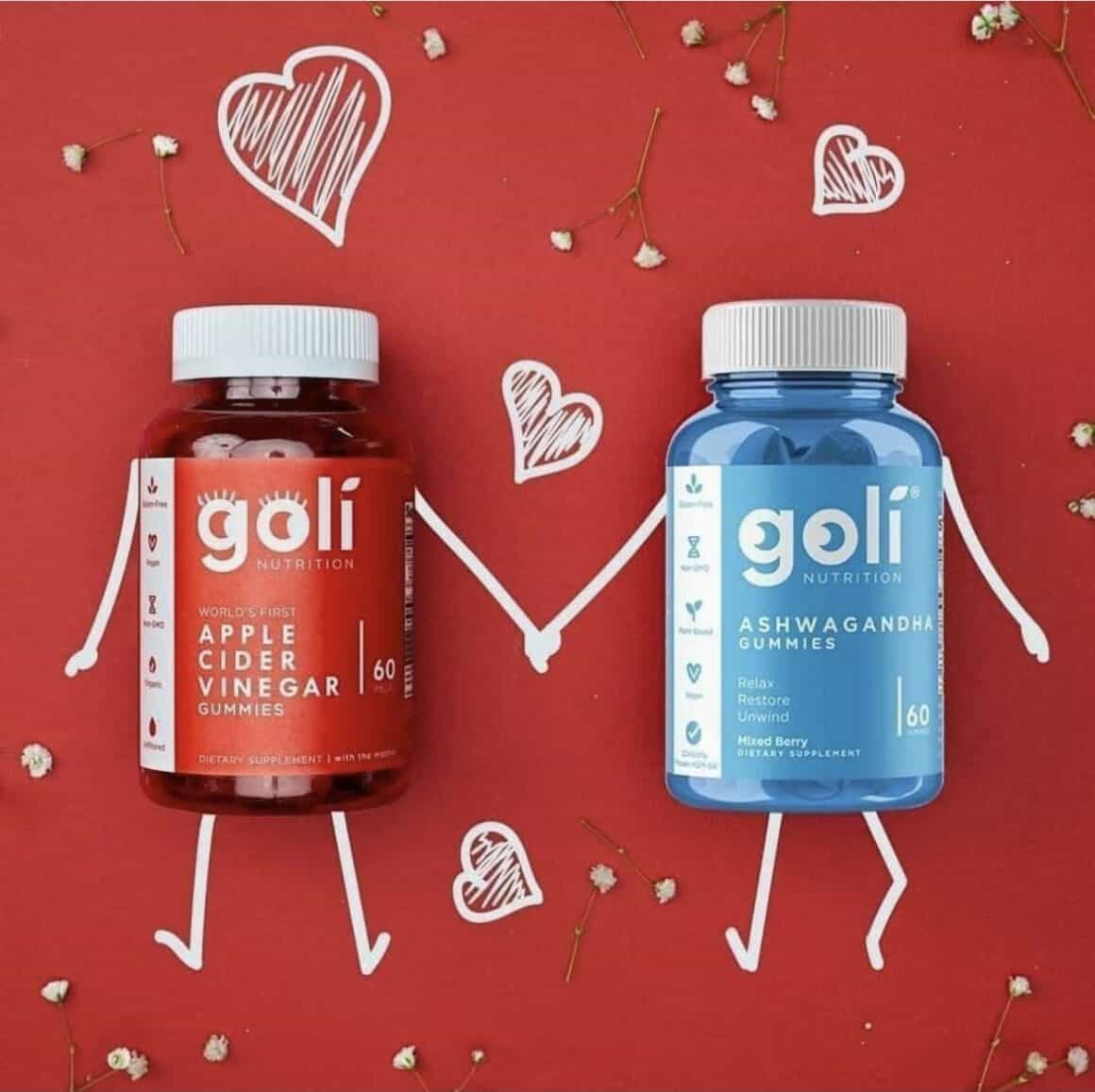 Red Goli Gummies
Supplement – Apple Cider Vinegar
Benefits – promote mental wellness, enhancing memory and alertness, and offer immune support
Price – $19
Blue Goli Gummies
Supplement – Ashwagandha
Benefits – improve gut health and control blood sugar, and cholesterol levels.
Price – $19
More Gummy Reviews