Druggenius.com is reader-supported. We may earn a commission through products purchased using links on this page. Learn more about our editorial process here.
Nutrafol for women reviews – Did you know that about 40% of the population of people dealing with hair loss are actually women?
Even though this is more frequently seen as a man's issue, there is a significant number of women who deal with hair thinning or hair loss completely. More often than not, a difference in hair growth is due to a change or imbalance of hormones either during pregnancy or around menopause. 
Because of this, it's no wonder that there are thousands of different products that claim to offer a solution on the market. However, the ingredients that are used in the majority of these products (mainly minoxidil and finasteride) have been known to cause some unwanted side effects in some of their users.
Sometimes these effects can be skin irritation or dandruff, increased facial hair growth, and sometimes even a decreased sex drive.
There has, however, been a resurgence of nutritional supplements that can target multiple deficiencies that are believed to contribute to hair thinning.
Nutrafol's natural hair supplements claim that they can address the issue across the whole body and aid in the overall wellness of the person taking them in order to address their hair loss. 
This review will evaluate whether or not Nutrafol's supplements are effective or worth the money. 
What is Nutrafol? 
Nutrafol was founded in 2015 by a man named Giorgos Tsetis. It is a fast-growing nutraceutical supplement manufacturer. A nutraceutical is defined as a natural substance (typically from a kind of food) that can provide health benefits.
Nutrafol focuses on hair thinning and hair loss in both men and women as their primary company function. This is due to the experiences that Tsetis had as a younger man after beginning to lose his hair in the prime of his modeling career. 
Following his attempts to solve the problem with over-the-counter hair regrowth products that also gave him sexual dysfunction side effects, Tsetis worked with a business partner to create Nutrafol.
They wanted to research a hair supplement that didn't have any testosterone-impairing ingredients in it, and what they came up with was a premium blend of nutraceutical elements called the Synergen Complex.
These extracts work in tandem with each other in order to provide whole-body wellness and address several factors that can lead to hair thinning and hair loss. 
Since emerging, Nutrafol has earned the backing of care specialists, physicians, as well as some prominent celebrities. This has propelled Nutrafol right into the spotlight among the other leading hair supplement companies that have been around for a much longer time. 
How Does Nutrafol Work?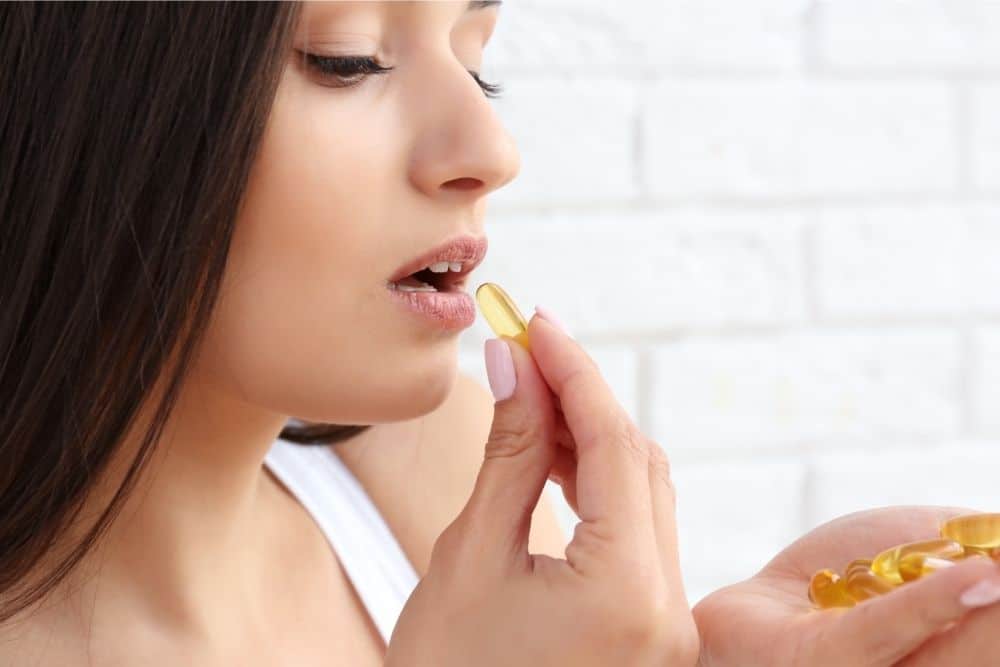 I mentioned previously that Nutrafol works through its approach to whole-body wellness in order to address hair loss, but what does this actually mean?
Well, there are generally several contributing factors that lead to hair loss, and whilst someone might not suffer from all of them, they probably deal with more than one or two. The blend of botanical ingredients found within the Synergen Complex targets imbalances in the body that might be causing hair loss.
These include hormone imbalances, stress, metabolism, and the environment. An imbalance of any of these factors could lead to hair thinning or hair loss, and so addressing them will, in effect, reverse the problem and encourage renewed hair growth. 
It should be noted here that Nutrafol doesn't work towards helping any hair loss that might have occurred due to other factors that can't be related to any of these imbalances.
For example, if you have experienced hair thinning or hair loss due to illness, disease, or treatments such as chemotherapy, then Nutrafol isn't going to be able to promote any new growth and you may have to go for a medicated solution, rather than a natural one. 
Clinically tested and plant-based extracts are developed whilst also keeping in mind the differences between male and female biological needs. Some of the core elements found within the Synergen Complex include the following: 
Saw Palmetto: This is a USA-grown herbal extract that has been clinically proven to lower the conversion of testosterone into DHT, without also giving the user sexual side effects. DHT is one of the biggest contributors to thinning hair, as well as male/female-pattern baldness. Reducing the amount of DHT will reduce the rate of hair thinning. 
Marine Collagen: Hair is mostly made up of a substance called keratin, which is made up of amino acids and certain proteins. This collagen provides your body with these acids and proteins in order to encourage more hair growth. 
Sensoril Ashwagandha: This is a medicinal herb that has been used in India for thousands of years. Its demonstrated abilities include lowering cortisol levels, which reduces stress and anxiety and also boosts brain activity. Additionally, Ashwagandha has been shown to reduce blood sugar levels, reduce symptoms of depression, and increase testosterone.
There are many other ingredients involved in creating Nutrafol, but those are the most potent. As well as the Synergen Complex, Nutrafol also includes vitamins that encourage hair regrowth and repair, like Vitamin A, Zinc, Biotin, and Selenium. 
You can read a full list of ingredients and their intended effects on the Nutrafol website. 
Nutrafol for Women
There are unique biological differences between male bodies and female bodies, and this includes the reasons behind hair thinning or hair loss.
For example, hair thinning in women could be caused by a variety of different factors, including pregnancy, menopause, or even just wearing a ponytail too tightly too frequently. 
Luckily, Nutrafol takes these differences into consideration when creating their product, and has developed different kinds of core supplements for women, Nutrafol for Women, Nutrafol Postpartum, and Nutrafol Women's Balance. 
Nutrafol for Women is the one most similar to Nutrafol for Men, with its key ingredients including sensoril ashwagandha, tocotrienol complex, and marine collagen.
This formula is recommended for women between the ages of 18 and 44 who are dealing with standard hair loss, probably due to a change in metabolism, stress, or hormones. 
Nutrafol Postpartum is, as the name suggests, recommended for women who have recently been pregnant and have noticed that their hair is not the same thickness that it was prepregnancy, or is growing with a different hairline pattern.
You may notice a difference during pregnancy because of all the hormonal changes, and then after you've given birth your estrogen and progesterone levels decline abruptly which can have an impact on your hair. According to research conducted in 2013, women are more likely to experience hair loss about 2-4 months after giving birth.
They also noted that typical hair loss is delayed during pregnancy, so the loss may seem more noticeable. This formula uses theanine, shatavari, DHA omega-3, and collagen to manage stress levels and prompt a healthy hair growth cycle.
Nutrafol claims that the ingredients are breastfeeding-friendly, but you should still consult your doctor before taking them, just to be sure for you and your baby. 
Finally, Nutrafol Women's Balance aims to restore thickness due to hair loss that has been caused by the fluctuation of hormones during perimenopause of full-blown menopause.
It should be noted that this blend of ingredients has not been regulated by the FDA and includes a large group of additives compared to other formulas designed by Nutrafol. 
Side Effects
While Nutrafol is generally considered safe for most women, some potential side effects have been reported.
These include:
Upset stomach: Some women may experience stomach discomfort, such as nausea, bloating, or diarrhea, after taking Nutrafol.
Allergic reactions: Some women may be allergic to one or more of the ingredients in Nutrafol, which can cause symptoms such as hives, itching, rash, or difficulty breathing.
Hormonal changes: Nutrafol contains saw palmetto, which may interact with certain hormones in the body and lead to changes in menstrual cycle or other hormonal symptoms.
Interactions with medication: Nutrafol can interact with certain medications, including blood thinners, birth control pills, and hormone replacement therapy.
Lack of effectiveness: Some women may not see any improvement in hair growth or thickness while taking Nutrafol.
Unfortunately, nothing is side effect-free, and although the side effects that you could get from a natural product are nowhere near as severe as you might see with a medicated product,  I would still be remiss if I failed to mention them. 
As with most products that have to do with any kind of skincare, this product could irritate your skin, or leave you with rashes. Some people also report nausea or cramping.
However, these side effects appear to be very rare and are more likely the result of getting the dosage wrong or having a specific allergy to one of the products. 
Luckily, with a subscription to the supplements, you also get access to Nutrafol's dedicated medical team who would be able to advise you on what you need to do if you happen to come across these side effects. 
If your side effects worsen or become unbearable, then you might need to go to the emergency room or call your GP. 
Cost
Nutrafol isn't cheap. This is a premium product that needs to be used frequently in order to work. The typical, one-off price is set at $88 per bottle, but you can get a 10% discount if you subscribe monthly, taking the price down to $79 per month. 
So yes, unfortunately, it's not cheap. Especially taking into consideration that Nutrafol claims you probably won't see any results for the first three months, due to the fact that the supplements are natural ingredients that can only change things very slowly, rather than drugs or medicated hair loss solutions that might be able to work immediately. 
That said, you can also purchase targetted boosters if you can pinpoint an element of your full-body wellness that you'd like your supplements to focus on. These can also be subscribed to, or you can subscribe to a hair growth duo, which combines the primary supplements with one of the boosters. 
However, if you have been unsatisfied with the results of cheaper methods and are looking for more of a permanent solution, then you might want to really consider Nutrafol, as its Synergen Complex is specifically designed to promote long-term, healthy hair growth. 
Nutrafol Women Before & After
Photographic evidence of the benefits of Nutrafol for women after 6 months of use.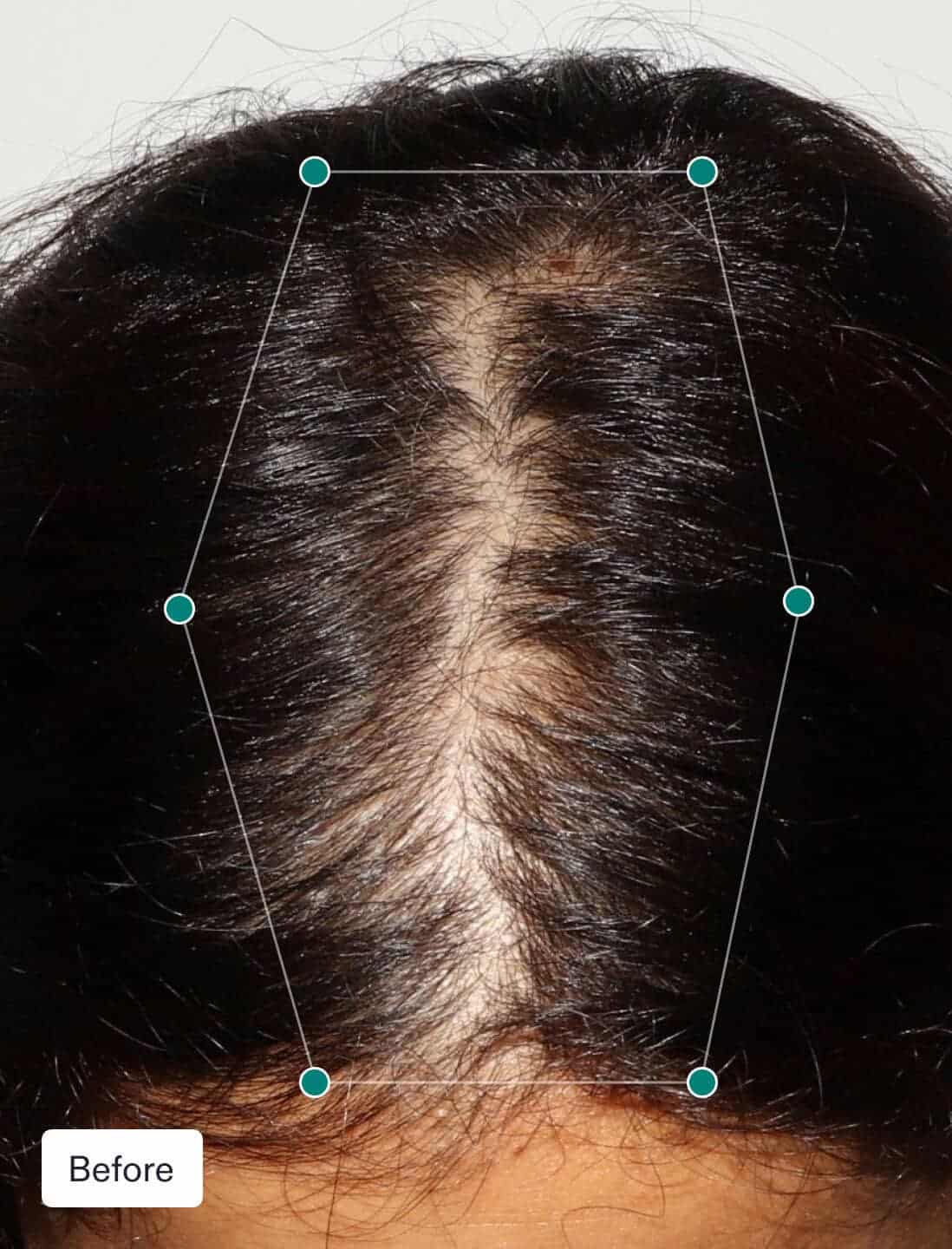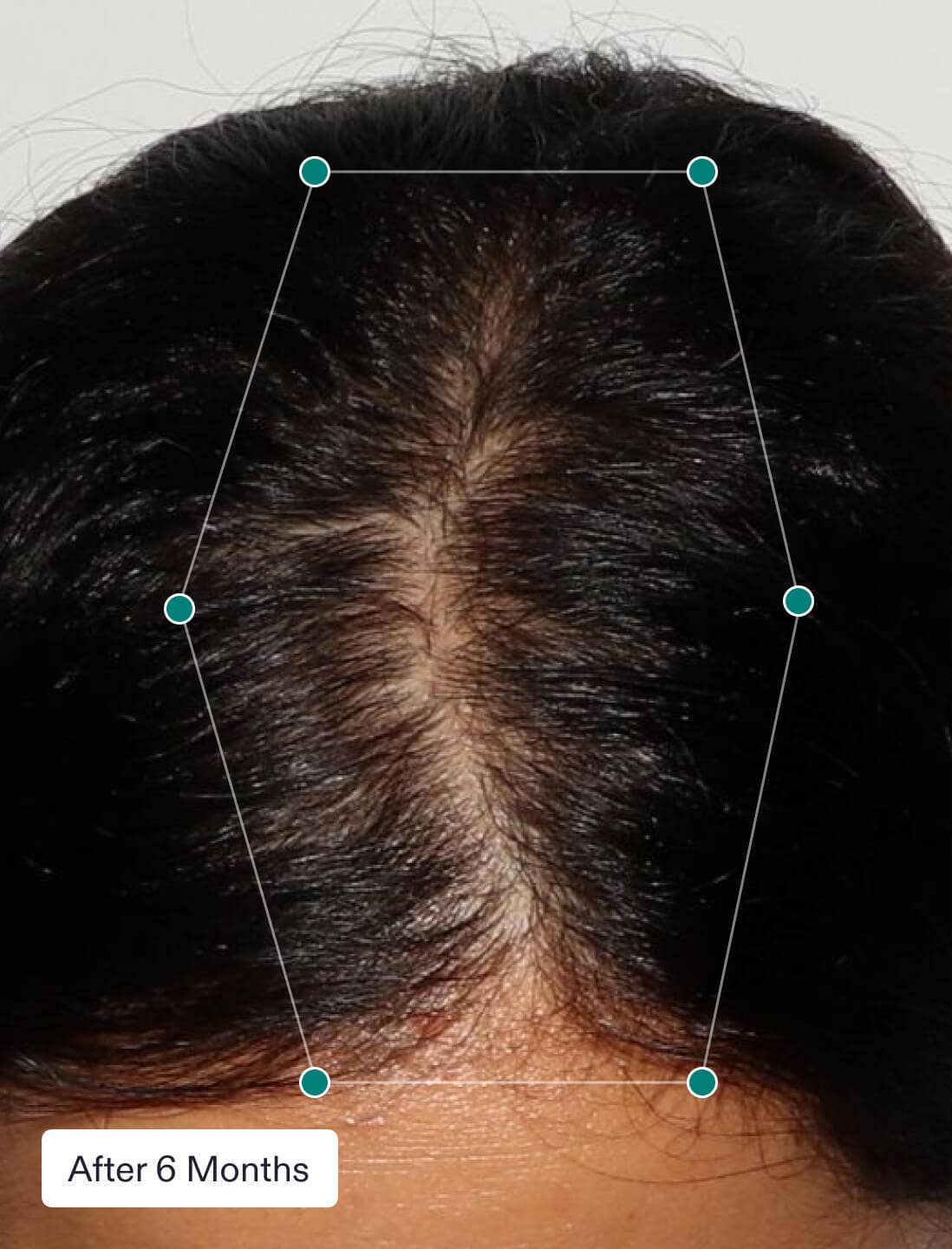 Things To Consider
There are a couple of things that you'll want to consider before you decide to start your Nutrafol journey. 
One of the most important ones to remember is that, although this product comes recommended by a lot of different doctors and specialists, there really isn't a lot of hard data or conclusive research proving that these supplements will increase hair growth.
This is probably due to the fact that the company is still fairly new, especially compared to other companies. There's also not a lot of reviews or testimonials that address how this supplement might affect people with different conditions or life circumstances.
For example, this product might have a different level of effectiveness for people with different skin types or hair types. For example, how does Nutrafol affect someone with type 4 hair, or coiled/curly hair compared to straight hair? 
Another thing to bear in mind is that this product is not going to be 100% effective. And in fact, depending on how advanced your hair loss is, might not work at all.
I mentioned previously that this product can't really do anything to support hair loss if it was caused by an illness or treatment, and it's important to keep in mind that once a hair follicle is closed, this product isn't going to be able to reopen it.
If you have particularly advanced hair thinning or hair loss, then Nutrafol supplements probably aren't going to work for you, unfortunately. 
Final Thoughts
There are a lot of reasons why this product works. The different botanical elements that work together are clinically proven to have the desired effect, and combining them all is a surefire way to get healthy, long-term hair regrowth. 
I like that this supplement addresses the many mitigating factors that can contribute to hair loss, meaning that even if you don't end up with a full head of hair again, your body is most likely going to feel better for it anyway. 
However, for the price that you pay, and the expectation that you take it for several months before you even see any results, you really do what to end up with a full head of hair again.
Unfortunately, there's no guarantee. However, you will be able to talk to licensed professionals about what your best options are, and how to get the most out of your subscription. 
Related Articles
Disclaimer: this article does not constitute or replace medical advice. If you have an emergency or a serious medical question, please contact a medical professional or call 911 immediately. To see our full medical disclaimer, visit our Terms of Use page.