Electrolyte beverages come quite in handy for athletes and physically active people out there, and Liquid I.V. is one such drink that's been gaining raves recently. But is Liquid IV good for you? This review will tackle everything you need to know about this brand and how it will benefit your body.
What You Need To Know About Liquid I.V.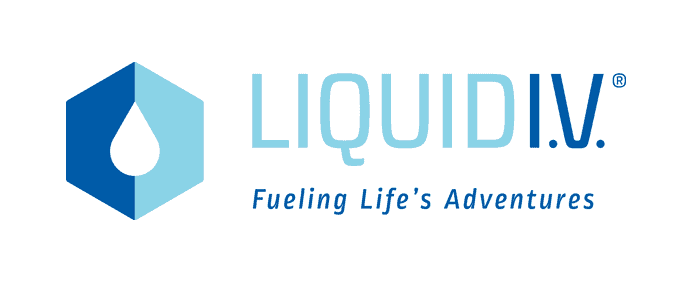 Liquid I.V. is the brainchild of Brandin Cohen and Ryan Wheeler. Founded in 2015, it develops highly effective functional beverages that help people become better, faster, and more productive at their game through hydration. It also promotes a culture of sustainability by reducing waste production and greenhouse gas emissions and exclusively sourcing raw ingredients and packaging materials produced with the utmost respect to farmworkers and local communities while simultaneously protecting natural resources. 
Is Liquid IV Good For You? Benefits Of Liquid IV For The Body
Liquid IV is an electrolyte drink mix that hydrates the body and provides nutrients like sodium, potassium, glucose, and B vitamins directly to your bloodstream. Thanks to the revolutionary science of Cellular Transport Technology® (CTT), its ingredient blend is designed to make the body absorb nutrients rapidly and effectively.
Just one stick of Liquid I.V. contains thrice as many the electrolytes of traditional sports drinks with 5 essential vitamins, provides faster hydration than drinking water alone, and significantly boosts your energy levels. 
Why is hydration important for the body?
Proper hydration is crucial for one's body to be up and running. It helps regulate body temperature, keep joints lubricated, prevent bodily infections, deliver nutrients to cells, and keep organs functioning properly. Being well-hydrated also improves sleep quality, sharpens cognition, and lightens the mood.
Flavor Variants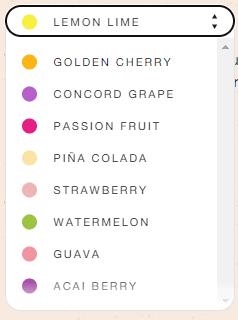 As their names indicate, each Liquid I.V. variant has a specific function that CTT helps maximize and deliver better.
Liquid IV Hydration Multipliers – Liquid IV Multipliers deliver hydration to your bloodstream faster and more efficiently than drinking water alone. Available in assorted flavors like Watermelon, Passion Fruit, and Kygo Pina Colada flavors.
Liquid IV Energy Multiplier – This variant's ingredient blend is, as the Liquid IV says, fuel for life's adventures. With the energy-boosting nutrients better absorbed in the body, the sky's definitely the limit. The best part? No energy crashes! Available in lemon ginger flavor.
Liquid IV Sleep Multiplier – The Sleep Multiplier drink helps you fall asleep faster and improve sleep quality at night. The ingredient blend is replete with ingredients that help relieve sleeplessness and relax both mind and body. 
Liquid IV Hydration Multiplier + Immune Support – This particular stick contains an additional blend of Vitamin C, Zinc, and Wellmune® that help maintain and strengthen the immune system. Available in tangerine flavor.
Ingredients 
Liquid I.V. sources natural ingredients whose benefits have been reputed and backed by scientific research to deliver optimal results.
Dextrose – A simple sugar that works by quickly increasing the amount of glucose in your blood. The body breaks down dextrose very quickly and stores any sugar that is not required as fat and quickly uses it for energy. It also maximizes the absorbability of the nutrients into the bloodstream. 
Cane sugar – Rich in antioxidants that are vital to building and maintaining a healthy immune system and are considered an important ingredient in CTT.
Stevia leaf extract  – Widely considered a healthier substitute for sugar and has health benefits such as a reduced calorie intake and blood sugar levels, improved skin, lowered risk of osteoporosis, and better oral health.
Silicone dioxide – A food additive that's a natural chemical mix of silicon and oxygen often used as an anticaking agent to avoid clumping. It helps maintain the smooth consistency of the powder. 
Ground ginger – Loaded with antioxidants, anti-inflammatory properties, and other health benefits that help the body stay at its prime. It boosts energy levels and improves brain function. 
Guayusa – The leaves of the Amazonian guayusa plant are replete with potential health benefits. It naturally contains caffeine and is rich in antioxidants that help boost energy, aid in weight loss, regulates blood sugar levels, and improve mood and alertness.
Premium matcha –  A popular powdered, high-quality green tea with naturally higher amounts of caffeine and antioxidants than ordinary tea. It boosts metabolism, burns calories, calms the mind, and promotes detoxification.
Organic stevia – The stevia plant extract adds a bit of flavor of intense sweetness, with a slightly herb-like taste that comes from steviol glycosides, a naturally occurring compound within the stevia plant.
Valerian root – A herb used in traditional Eastern medicine that is said to improve one's sleep quality, ease anxiety and restlessness, improve symptoms of OCD, and control hyperactive behavior in children.
Other natural flavors – Liquid I.V. extracts its selection of flavors from various natural sources, which give a richer, more-natural aromatic taste to the beverage.
Subscription
Liquid I.V. products can be bought individually or through a subscription plan.
Subscribing to Liquid I.V. is the best way to fully enjoy its benefits. Users have the option of having their orders delivered monthly or bi-monthly. Monthly subscribers get savings of around $4 per 16 servings and can customize their preferred flavor and amount per delivery, either 32, 64, or 96 packs at a time.
Liquid IV automatically renews the membership monthly, so you'll be able to receive the items you've selected. You can cancel the membership at any time.
Pros & Cons
Pros
Wide variety of healthy products to choose from
Quality, all-natural ingredients
Suitable for all diet types (Dairy-free, soy-free, gluten-free, and non-GMO)
Innovative and responsible packaging
Hydrates body cells a lot faster than water
Eliminates hangovers
Sources ingredients and partners with sustainable farms to reduce the carbon footprints
For every purchase, Liquid IV provides a serving to someone in need of proper hydration (with over 5 million donations made to date)
Free domestic shipping
Cons
A bit costly when purchased online
Doesn't ship internationally
Some might consider the 11g of sugar excessive for their diets.
Frequently Asked Questions
How do I use Liquid I.V.?
The standard serving is one Liquid I.V. powder packet per 16 oz of water. Pour the contents into a glass of cold water and mix well.
Is it safe for daily consumption?
Yes. Many people usually take Liquid I.V. daily to rehydrate during or after tough workouts or before bed. No significant side effects have been reported so far.
Is it safe for kids?
Liquid I.V. products like Hydration Multiplier and Hydration Multiplier+ Immune Support are considered safe for kids over 4. When in doubt, ask a pediatrician first before giving a serving.
Can pregnant women take them?
While no side effects have been reported among pregnant women yet, it's best to consult with a physician to rule out any possible effects on the mother and her unborn child.
Takeaway
Proper hydration can make a huge difference to your health and lifestyle. With Liquid I.V. and its heightened efficiency and numerous health effects, you'll be able to live out the life you want in the best state of mind and body possible. 
But while the product is more efficient than water at hydrating the body, it should not, by any means, substitute water completely. Water is still a key ingredient for the human body, and drinking it regularly is an important health habit that no one should miss. 
A hydration supplement should never be used in itself and should always be accompanied by a proper diet and regular exercise to yield optimal health effects.
Disclaimer: this article does not constitute or replace medical advice. If you have an emergency or a serious medical question, please contact a medical professional or call 911 immediately. To see our full medical disclaimer, visit our Terms of Use page.
Related Posts