Quest protein bars a go-to choice for many people who are looking to quickly increase the protein in their diet but are Quest bars keto friendly?
Are Quest Bars Keto?
Yes
Quest Protein Bars are keto friendly due to their low carb and high protein content.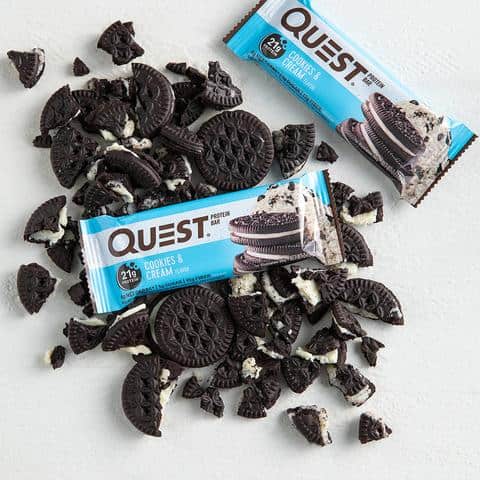 Why Are Quest Bars Keto Friendly?
Low in Carbs
With 28 different flavors of Quest Bars on the market, it's impressive that each only contains around 4-5 grams of total net carbs.
A keto diet typically allows for around 20-30 grams of total net carbs per day, meaning Quest Bars won't cut in too much to your daily allowance.
While these protein bars are low in net carbs, it's important to eat them in moderation, as the carb content could add up quickly.
High in Protein
At 16-21 grams of protein per bar, Quest Bars are great for ketogenic diets, as protein plays an important part in keeping your body in a state of ketosis.
Plus, the high number of protein in each bar is great for building muscle and keeping you full for longer. The boost of protein these bars offer makes for the perfect guilt-free treat.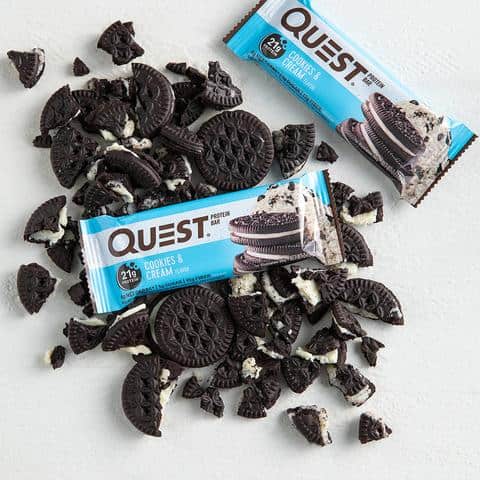 Nutrition Info
While there are 28 different flavor options to choose from, Quest's Cookies & Cream Protein Bar seems to be one of the most popular flavors out there.
That being said, we've decided to list the nutritional information of this Quest Bar below.
Serving size: 1 bar (60g)
| | |
| --- | --- |
| Net Carbs | 6 grams |
| Fat | 8 grams |
| Protein | 21 grams |
| Total Carbs | 21 grams |
| Fiber | 15 grams |
| Calories | 200 calories |
| Sugars | 1 gram |
The Bottom Line
Quest Bars are a great way to get your daily boost of protein without a lot of net carbs or sugars. Quest Bars offer a wide variety of flavors, making it great for finding the right one to curb your craving for sweets.
In order to achieve a healthy weight loss on keto, it's important to achieve the ideal macronutrient ratio of 70% fat, 20-25% protein, and 5-10% carbs per day.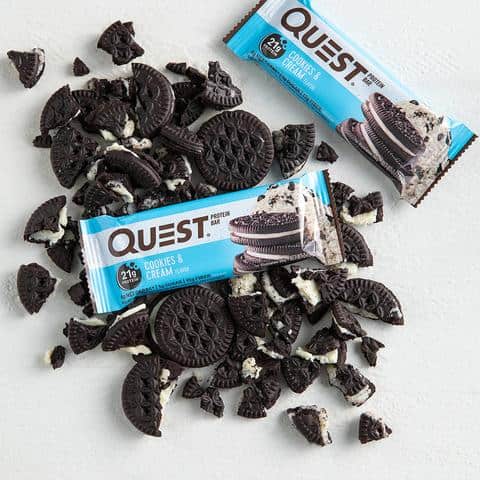 Related Keto Articles
Are Quest Cookies Keto Friendly?
Is Imitation Crab Keto Friendly?
Is Whipped Cream Keto Friendly?